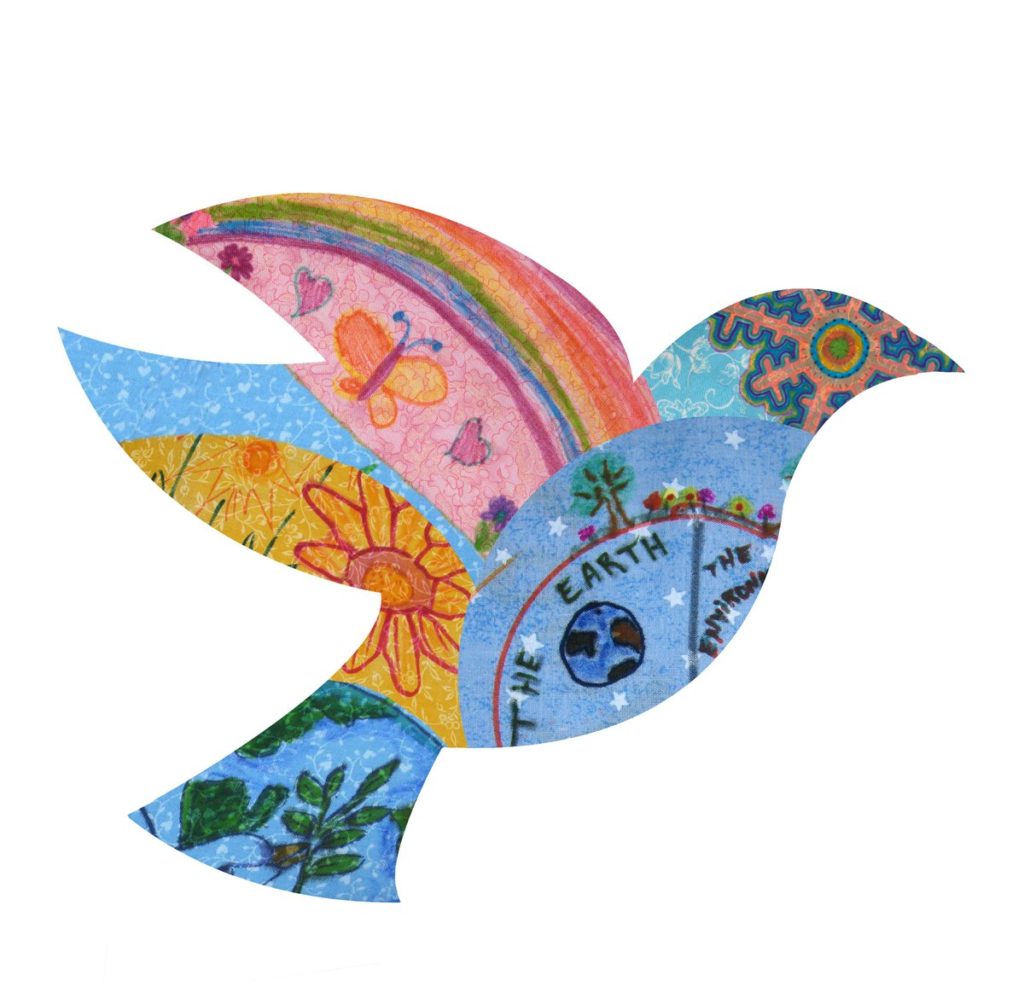 Monthly musing from Rebecca Crichton
Every New Year's Day since January 1, 2000, I write a summary of the past year. Before writing, I read the entry from the year that has just ended and feel the now familiar recognition of the rhythms of my life.
I read about the close friends I spend time with and the deep, long-term distant friendships I sustain (although often not as often as I intend to). There are always one or two new friends who have come into my orbit with whom I am establishing bonds and I find mention of them as well.
I read about my family and their lives and feel gratitude for our ongoing health and connection. I report on my personal writing, which has become more focused and revealing the more I allow myself to do it.
My work with NWCCA continues to represent what I am called to do in the world, and I reflect on what is evolving for the coming year. I am excited about the direction and focus for 2022 that has emerged recently. If you look at our website, you will see the Featured Resource Essays we collected in 2019 and 2020. In 2021, we offered our Reflections Past and Future Essays.
For 2022, we are combining the two streams – sharing both resources and behaviors that enhance our lives, along with personal stories related to what has helped us age with intention, engagement and – ever more importantly – humor.
Now that the Omicron variant of Covid-19 continues to spread, more of us know people who have contracted the virus. Health care professionals suggest we might be moving from Pandemic to Endemic status. We are juggling the realization that we might never be free in the ways we were in the past, and that we can and will learn how to manage our lives in ways that feel safe but still allow us to interact, learn, enjoy and hopefully thrive into the future.
My own 2021 personal offering for NWCCA will be a Tip of the Month that has made me feel more confident as I age.
Our monthly essays, under the heading Learning from Each Other, will continue to blend information and personal story in ways we hope you will find helpful. 
We kick off the year with Are You Ready?, an essay by my friend Laurie Adams, who is also my financial advisor. She recounts what she learned as her parents aged. We share a PDF she created called For the Record. It provides a list of what you need to think about and assemble so you feel confident that your family and others know what you want in case you become unable to speak and decide for yourself.
Most of us want to be in control of our lives. There are many ways to do that, even as we accept there are things beyond our control.
As we learn what is important to us, being willing to share that information with others is an act of both generosity and wisdom.
Wishing you both of those as we enter 2022.
Rebecca
Visit our Events page for a list of virtual offerings in our community.
Email us to get on our mailing list and receive our monthly bulletin.
Your contribution to NWCCA ensures our future. Click here to donate to this 501(c)3 organization.
Rebecca's January Tip of the Month
NWCCA's Executive Director Rebecca Crichton has delved into the Aging Field for the past 10 years. She continues to learn the importance of sharing what she knows with others. Her Tip of the Month offers a personal strategy that has made her life better.
For January, she shares how connecting daily builds relationship and safety.
GSC Project to Increase Social Connection
Spurred by statistics on the negative health impacts of social isolation, Greenwood Senior Center (GSC) has launched a project to increase social connection among older adults. As part of this effort, the GSC will be holding conversations regarding social connection and would like your input. Please email Teresa Tam, Social Connection Project Coordinator, or call her at 206-531-0061.