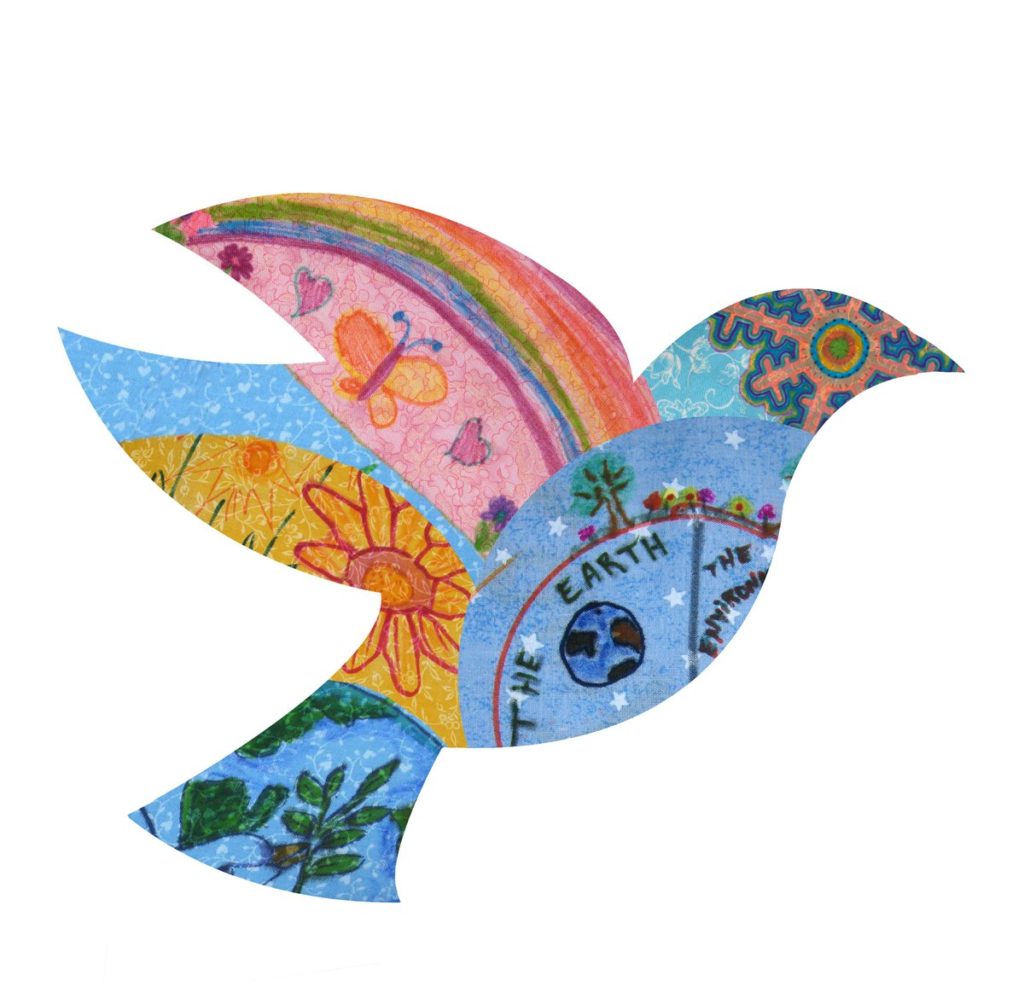 Monthly musing from Rebecca Crichton
We all do it. It's the default starting point for when we want to assert something we have learned or disagree with someone else's point. "They say…" we utter as we correct or promote our argument as justification for our behavior.
The recent pandemic and current political situation provide stark proof. Accuracy is different from objectivity — or so we used to think. We're in a different world these days where it's good to hold much of what we read and hear lightly. Things can and do change and so does whatever 'They' say, whether 'They' are the CDC, Fox News, or our neighbors and family.
In general, 'They' are those unnamed others we grant with authority for decisions we make. Perhaps we play the 'Us and Them' game, where 'They' are the opposition, the other team, the group we don't like or want to belong to.
I have a formula of sorts for how I consume what others have to offer:
1.   Consider the source. Nothing and nobody is truly objective.
2.   Is the information, feedback, or perspective helpful?
3.   What do I want to do about it?
As always, this month's bulletin has a plethora (love that word) of activities to consider for June. My essay — Changing the Inner Dialogue — refers to my relationship with myself. I apply the above rules as I sift through the messages chattering in my brain as well as those that come from the outside. 
The Summer issue of 3rd Act Magazine contains my wellness column, Good Intentions, in which I think about the relationship between intention and impact. I hope you check it out!
Monday, June 26, will be our last collaborative Town Hall event until September. It is about living and aging with disabilities and features Barry Long and Dave Tatro. They will share their stories and lessons for those of us who are not – or not yet – dealing with the many ways our bodies can change.
On Monday mornings in July, I will be offering four sessions at the Lifetime Learning Center on Loss, Grief, Death, and Dying. Attendance is limited so sign up through the LLC website if you are interested.
There are many other options for learning, engagement, and connection. Check them out and fit them around enjoying our glorious Northwest summer. And don't always believe what 'They' say, even – or especially – about the weather!
May your June 'bust out all over…' If you know that reference, you are the right audience!
Rebecca
Click here to get on our mailing list and receive our monthly bulletin.
Visit our Events page for a list of virtual and in-person offerings in our community.
Your contribution to NWCCA ensures our future. Click here to donate to this 501(c)(3) organization.

Presence Within Absence
Dr. Jennifer Levin with Rebecca Crichton
Tuesday, May 30, 7:30 PM, Streaming & The Wyncote NW Forum at Town Hall
There are many ways we maintain connections with people who have died. How do we remember, memorialize, and communicate with them? This exploration of "presence within absence" offers us an opportunity to more deeply appreciate the relationships in our lives.
Disability and Aging – New Perspectives
with Barry Long and Dave Tatro
Monday, June 26, 7:30 PM, 7:30 PM, Streaming & The Wyncote NW Forum at Town Hall
Long-time disability advocate Barry Long and Dave Tatro from Sound Generations share their lives and learning with Rebecca Crichton, ED of Northwest Center for Creative Aging. An opportunity to learn more about how to interact with and support people with both visible and invisible disabilities.