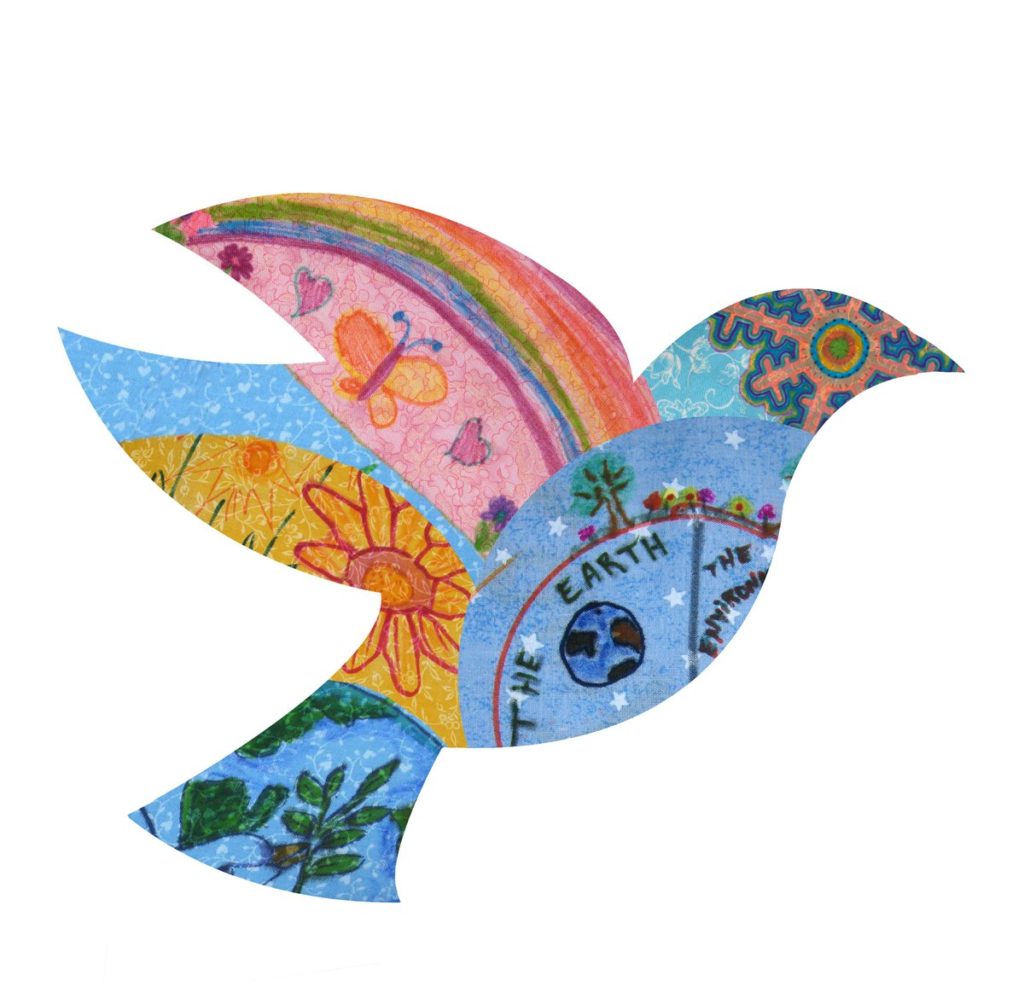 Monthly musing from Rebecca Crichton
You can't avoid them. Hearts of all sizes and shades abound just about everywhere as we gear up for the first commercial opportunity of the New Year to decorate and buy presents.
It used to be that Valentine's Day was just for couples, but that has long since changed. You can give cards and gifts to anybody who matters to you, ranging from family members to the people you loved and were loved by over the years. There are cards from four-legged pets for their two-legged owners and cards from owners to pets of all kinds.
In November's essay about Empathy, I share a definition I like: "Empathy is when we listen to someone else's story before we tell our own." The requirement to listen to others reminds me of another concept for traditional gift-giving events: 'Your presence is your present.' It goes with yet another remembered dictum: 'The best present is Rapt Attention.'
Truly paying attention by listening well is not something we do naturally. We tend to be self-centered creatures, far more involved with ourselves and our own needs than we are with others.
If you've ever taken an assessment test such as Myers Briggs, you learn how differently people process the world. We know that some people are more likely to be forthcoming and eager to share while others are quieter, needing to be asked and encouraged to contribute.
When we listen and don't interrupt with suggestions, interrogation or solutions, we create a field of connection. Leaving space between questions and encouraging others to say more or tell their story is far more likely to result in intimacy and understanding than launching into your own story and opinion.
Here's a suggestion for Valentine's Day: Offer an IOU for an hour of Rapt Attention. See what it means to others to receive it. See what it feels like to give it.
As you can see below, our partnership with Town Hall is off to a great start. We have exciting programs scheduled through May. Don't miss the February 9 discussion about Creating and Aging with Priscilla Long and Elayne Vogel. And on March 28, we will be moderating a panel about Seniors and Psychedelics.
As always, this month has many opportunities for learning and community. Enjoy our lengthening days!
Wishing you extra light, love and good listening for February,
Rebecca
Click here to get on our mailing list and receive our monthly bulletin.
Visit our Events page for a list of virtual and in-person offerings in our community.
Your contribution to NWCCA ensures our future. Click here to donate to this 501(c)(3) organization.

Priscilla Long with Elayne Vogel on Creating and Aging: How the Arts Help Us Thrive in Old Age
Thursday, February 9, 7:30 PM, Streaming & The Forum at Town Hall
What does it really mean to "age with grace" and how can we enact changes in our lives that could lead us to a successful transition in lifestyle? Priscilla Long and Elayne Vogel explore how current science presents old age as a potentially happy, creative, and productive time. Click here for more details, ticket and streaming info.