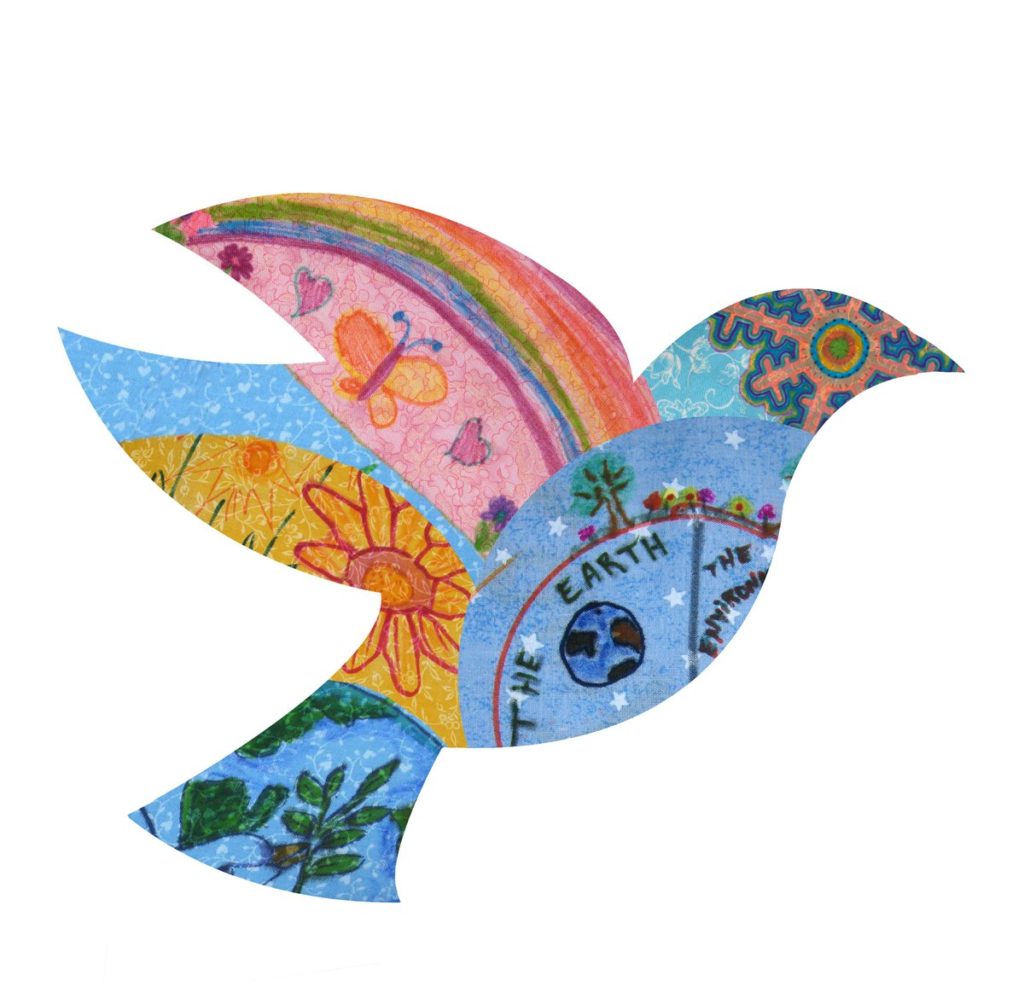 Monthly musing from Rebecca Crichton
October is my favorite month. A primary reason is my October 12 birthday. I grew up celebrating Columbus Day – and for many years I thought school closed for me! Then Columbus Day attached itself to the second weekend in October, creating a three-day weekend for those who chose to honor it. Now we recognize Indigenous Peoples' Day – reminding ourselves that Columbus did not come to an empty land. That transition transformed how we relate to history and to each other.
I also see October as the month when we move from still warm days with trees in full green to watching them change, feeling the cooling temperatures and discernably shorter days. I like celebrating the harvest, feasting on the bounty of the late summer crops even as we hunker down, bundle up, begin to turn inward. I don't mind the melancholy and paradox of endings and beginnings, looking back and moving forward.
I always welcome the Jewish High Holiday cycle which is usually close to or in October. We start with the sweet 'New Year' of Rosh Hashanah, with meals that include honey and apples, Challahs studded with raisins, and enjoyment of the new fruits of the season. Many of us engage in Tashlich, a ceremony where we throw crumbs or small stones into bodies of moving water to symbolize casting off the traits and behaviors that keep us stuck and unhappy.
We move more deeply into the ten 'Days of Awe' as we approach Yom Kippur – the day of Atonement or 'At-One-Ment,' as many contemporary Jewish communities have re-phrased it. We are urged to turn inwards to confront ourselves with compassionate honesty requiring apologies and forgiveness of ourselves and others. We do this as individuals and communally, recognizing our shared responsibility to healing the world, praying to be granted another year of life to do what is ours to do. (I explore this more in my Tip this month.)
This year's birthday brings me to the milestone of 80. I had no idea what that might be like, even 10 years ago when I entered my seventies. I feel gratitude and amazement to be so absorbed in and committed to the work I am called to do.
I feel more creative and engaged than ever before, even if it requires a daily restorative nap to recharge. Doing my best not to take anything for granted, I try for harmony in my work and play. I remind myself of how I can only control a relatively few things: life happens – as in Covid and falling off a Pilates Machine!
I always buy myself birthday gifts and tell everybody I meet that it's my birthday. At this age, every year is a gift! I'm thinking red sneakers. I already have three pairs of red shoes, now I'll be able to wear them to walk around Green Lake!
In this month's essay, Janet Campbell addresses some of the issues that need to be confronted if you or other family members are considering moving to help a loved one. It's an important topic that many people face and Campbell does a good job of starting the discussion.
The community calendar is filling up with many activities for connecting and learning. Many more in-person events are happening; being face to face with others – even if masked – feels liberating.
Wishing you a glorious fall season, filled with the transitions and transformations that matter most.
Rebecca
Visit our Events page for a list of virtual offerings in our community.
Email us to get on our mailing list and receive our monthly bulletin.
Your contribution to NWCCA ensures our future. Click here to donate to this 501(c)3 organization.
Rebecca's October Tip of the Month: I'm Sorry
NWCCA's Executive Director Rebecca Crichton has delved into the Aging Field for the past 10 years. She continues to learn the importance of sharing what she knows with others. Her Tip of the Month offers a personal strategy that has made her life better.
This month, the Jewish Holy Days give Rebecca an opportunity to reflect on the value, to self and other, of heartfelt apologies and introspection.

Elderwise Recipient of 2022 Maude's Award
Maude's Awards was created to reward innovations that enrich the quality of life for persons living with Alzheimer's disease and related dementias and their care partners. Elderwise is a more than deserving recipient of an award in the Supporting Care Partners category. The Elderwise Day Program meets at The Memory Hub.