May is Older Americans Month
An annual event dating back to 1963, when President Kennedy designated May as Senior Citizens Month. Later renamed Older Americans Month, it honors older Americans and celebrates their contributions to our communities and our nation. The Administration for Community Living has announced that the theme for Older Americans Month 2021 is "Communities of Strength." This special recognition will celebrate the strength of older adults and the Aging Network, with special emphasis on the power of connection and engagement in building strong communities.
AgeWise King County is featuring an article on its website about three local women who are doing their part and more to build strong communities. We are very proud that two of them are our Executive Director, Rebecca Crichton, and Board President, Dori Gillam. The third is SilverKite founder Jen Kulik. 
Virtual Offerings in the Larger Community
May Author Voices
Offered by King County Library System
Registration required. Click on each title for the link.
Author Voices: Thrifty Umrigar
Thursday, May 6, 7:30 – 8:30 PM
Author of The Secrets Between Us, and many other novels, Thrifty Umrigar is the winner of of the Cleveland Arts Prize, a Lambda Literary award, the Seth Rosenberg prize, and a Nieman fellowship. Seattle University professor Nalini Iyer will moderate.

 

Romance Reading Series: Fake Relationship Trope
Wednesday, May 19, 6 – 7:30 PM
Join other readers and a librarian to explore some new and diverse romance books. Read from contemporary to historical romances and discuss themes, tropes, likes, dislikes and more. Click here for a list of suggestions on this month's theme.

 

Author Voices: Mateo Askaripour
Thursday, May 20, 7 – 8 PM
Mateo Askaripour's debut novel, Black Buck, was an instant NY Times Bestseller. His work aims to empower people of color to seize opportunities for advancement, no matter the obstacle. Marcus Harrison Green, publisher of the South Seattle Emerald, will moderate.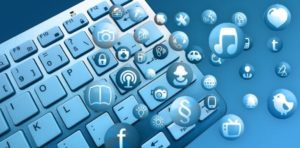 How to Search Online to Find Ancestors, Music & Primary Sources
Wednesdays, May 5 & 12, 3 – 4 PM, Offered by Greenwood Senior Center

Internet Archive is a non-profit library of millions of free books, movies, software, music, websites, and more. Join two digital investigation enthusiasts to discuss the many possibilities for deep-dive database research. Get help finding "new" old music, obscure documents, historical photos and more. E-mail Ariel to register for this free event.
Too Young To Retire MeetUp
Thursdays, May 6, 13 & 20, 5:30 – 7 PM, Offered by Patrice Tabor

A mixture of facilitated group discussion with some presentation, and structured like an adult education class, the purpose of this series is to help you discover your purpose and identify next steps in your life's journey. Such topics as financial fitness, your life's work (paid or unpaid) and purpose/life planning will be touched on. Patrice is a certified Too Young To Retire facilitator, adult educator and life coach with a passion to help others pursue their dreams whatever their age.
Click here to sign up.

TED Talks Discussion Series
Mondays, May 3 & 10, 11 AM – 12 PM, Offered by Greenwood Senior Center

TED (Technology Entertainment Design) is a non-profit organization devoted to sharing ideas worth spreading. There are hundreds of talks available online and more being added every year. In this series we will view some of these, followed by in-depth discussions led by Carin Mack.
Email Ariel to register for this free event.
Age Friendly Seattle: Close to Home
Better Hearing Panel
Thursday, May 6, 10:30 AM – 12 PM

May is National Better Hearing Month. On this special 90-minute episode, we'll hear from:
Civic Coffee Hours, held on the third Thursday of each month (except December), bring community elders closer to local government officials to explore topics of interest. Visit bit.ly/AgeFriendlyLive and click the blue button to join.
Current Global Events Study Group
Second Tuesday, May 11, 12:30 – 2 PM, Offered by Greenwood Senior Center

This volunteer-run meeting is the forum for reports by members who have researched an aspect of the monthly topic.
To participate, or to first learn how to use the Zoom platform, please email or leave a message at 206-297-0875.
On Dementia: Care, Community and Creativity III: A Conversation with Anne Basting, PhD
Thursday, May 13, 12 – 1 PM

A MacArthur Genius Grant recipient, Anne Basting pioneers a radical change in how we interact with people who struggle with dementia. Her proven methods use storytelling and active listening to stimulate the brain and awaken imagination. Offered by Frye Art Museum in partnership with Aging Wisdom and the University of Washington Memory and Brain Wellness Center.
Click here for more information and to register for this free event.
Aging Well Learning Community
Saturday, May 15, 10:15 AM – 12:30 PM; Offered by KCLS

An open learning community, meeting every third Saturday of the month, that is dedicated to aging well with consciousness, courage and contribution. The focus this month is on The Further Adventures of the Hundred-Year-Old Man by Jonas Jonasson.
Click here to register for this free event. The Zoom link email will be sent to you on the day of the program.
Age Friendly Seattle Virtual Civic Coffee Hour
Thursday, May 20, 10:30 – 11:30 AM

Celebrate Older Americans Month and learn about the work of the Area Agency on Aging for Seattle and King County with Cathy Knight, Director of Aging and Disability Services, Seattle Human Services.
Civic Coffee Hours, held on the third Thursday of each month (except December), bring community elders closer to local government officials to explore topics of interest. Visit bit.ly/AgeFriendlyLive and click the blue button to join.
Experience Elderwise Virtually

A supported, therapeutic and enriching experience with art, movement, music and meaningful conversation.
MiniWise
Mondays, 11 AM – Noon
An hour of conversation, laughter, support, movement, and community. Find support with others who share a similar situation while learning The Elderwise Way through modeling. Donations gladly accepted but not required.
ArtWise
Wednesdays, 2:30 – 3:30 PM
A different theme every week. Play with projects including watercolor, mandalas and collage while sharing your creations with one another. One-time art supply fee. Each virtual session is $20 for both participant and caregiver, with a maximum of 7 couples.
To register or for more information, please email Nancy Lang. People living with memory loss and their care partners are invited to participate.
Artwork Discussion with Frye Art Museum
Saturday, June 12, 11:30 AM – 12:30 PM

Do you miss visiting art galleries and museums? Join an open-ended artwork discussion led by an educator from Frye Art Museum. Create a personal connection with the artworks while building a community with each other.
Click here to register for this free event. Registration closes at 9 AM on June 11. The Zoom link email will be sent to you on the day of the program.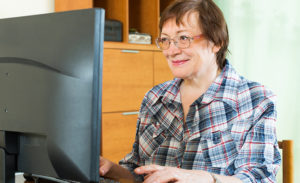 Seniors Living Alone Group
Wednesdays, 11 AM – 12 PM
Offered by Greenwood Senior Center

After the age of 65, many older adults are living alone. New challenges and issues can arise that we may be uncertain how to handle. Come to share experiences and thoughts.
Email socialwkr@comcast.net to sign up.
Senior Companion Chats
Offered by Homage Senior Companions: AmeriCorps Seniors Volunteers

If you live independently, but would like more social support, consider this free program: a weekly phone call or a video chat with a (vetted and 55+) senior companion. When the pandemic is over and it is safe, the volunteers will transition to offer weekly in-person visits to socialize, play cards, take a walk or have lunch together with clients!
Contact Mary Ann Higgins, 425-265-2225 or mhiggins@homage.org.
Silver Kite Community Arts
Online Arts Workshops

During the COVID-19 pandemic, SilverKite is teaming with the local library systems to offer online intergenerational arts workshops, talks, social hours, and performances for the community.
Visit their website for schedules and to learn more.
The Gathering Place Online
A virtual early stage memory loss enrichment program
Tuesdays, 1 – 3 PM

A weekly virtual enrichment program for people with mild cognitive impairment (MCI) or early stage memory loss (ESML). Not a drop-in group but rather an ongoing commitment and is limited to 8 participants. The cost is $20 per session and scholarships are available. 
For more information, email or call Carin Mack, MSW, 206-230-0166. Click here for a flyer about additional Greenwood Senior Center Virtual Support Groups.
Wallingford Senior Center Virtual Activities
All classes must be registered through these links:
Email with questions and to find about additional classes.
Virtual NEST Events Open to the Public
Northeast Seattle Together (NEST) is a non-profit grassroots community based on the national "virtual village model." They have an extensive list of local and national resources.
Zoom Legacy Letter Project
Fridays in May, 10 AM
Discover, communicate, and preserve your values, stories, wisdom, and blessings for future generations. 
Click here to join. Meeting ID: 820 4205 5895. Password: 017918.

 

NEST Inspiration "Radio"
Wednesdays in May, 4 – 4:30 PM
In this old-time talk radio show on newfangled gadgetry, NEST members and community virtual attendees/callers are invited to share special memories about inspiration. 
Click here to join. Meeting ID: 506 878 3176. Password: 5256378. 

 

Moving with Greater Ease: Feldenkrais
Tuesdays (chair) & Wednesdays (floor), 11 AM – Noon
Gentle movements to help students move with increased comfort, flexibility, and balance. No experience needed.


Restorative Biomechanics and Alignment
Thursdays, 11 AM – Noon


Improve balance, prevent pain, release tension, and increase circulation and energy.

Mind, Body, Spirit, Healing Community: Qigong
Thursdays, Noon – 1 PM


Practice self-healing meditations in still (internal) and moving (external) forms.



Click here for how to join the above exercise classes. For more, download the NEST newsletter here.
Seattle Public Library Arts Access
Two free services for streaming videos available: Kanopy and Access
All you need is a library card. You can get one now, for digital access, at spl.org. On Kanopy you can stream 5 free programs a month. And Access is unlimited streaming.
Seattle Public Library's Lit Line
Call to have a poem, short story or historic news item read to you
If you dial the SPL Lit Line at 206-386-4656, any time, you can select to hear a poem or short story (in English or Spanish), or a historic Seattle news item, read by an SPL staffer.
Visit their website or read about it in the Seattle Times.

Humanities Washington Programs

Humanities Washington and its partners create spaces for people to come together to explore and consider what it means to be human, and to reflect on our shared past, present, and future. They hold events and programs led by cultural experts, scholars, and storytellers, who discuss everything from Washington State history to philosophy to current social issues. Click here for their current calendar and to learn more.
#ReadIndieForward
A pay-it-forward campaign to support indie bookstores & share the joys of reading

Like a chain letter for books, #ReadIndieForward, launched by Shelf Awareness and Sourcebooks, encourages readers to buy one book a week from indies for as many as eight to 10 weeks, send those books to family and friends, ask recipients to pay it forward with their friends and families—and mention the gift and bookstore on social media. 
Readers can purchase books directly from their favorite independent bookstore, indiebound.org or Bookshop.org, which has a special page for #ReadIndieForward.