Phinney Neighborhood Association looking for a new Memory Loss Program Coordinator


A 25-hour per week position that will focus on developing, coordinating, and facilitating the Gathering Place, a twice weekly enrichment program for people living with Early Stage Memory Loss (ESML). Additional duties will include initiating and administering additional memory loss programs and doing outreach on behalf of the memory loss program at the Greenwood Senior Center (GSC) and online. Click here for more details.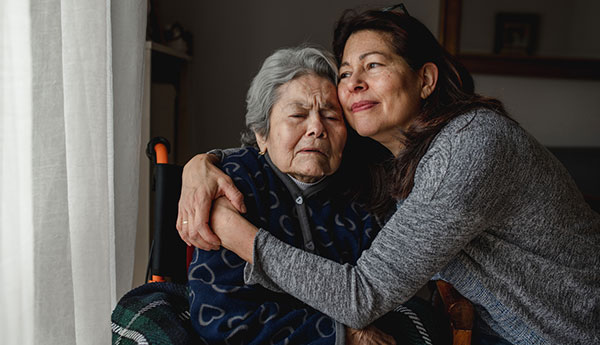 From Independence to Interdependence: Counting on the Kindness of Others
Rebecca Crichton is quoted in this insightful article by Keri Pollock, published on the AgeWise King County website. It also includes links to organizations in our area that can offer a helping hand.

Sound Generation's Inspire Positive Aging Awards (IPAA) 

The IPAA Luncheon celebrates and honors older adults across King Count that exemplify positive aging. This year, Sound Generations recognized recipients in six categories. You can watch Rebecca Crichton receive her award in the Lifelong Learning category on the Sound Generations YouTube Channel.
In-Person Offerings from Greenwood Senior Center
Except as indicated, call to register 206-297-0875.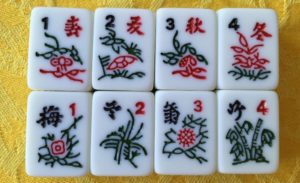 American Mah Jongg
Tuesdays & Thursdays thru Sept. 28, 2:15 – 4:30 PM
Tuesdays: Greenwood Senior Center, 525 N 85th Street

Thursdays: Greenwood Park, 8905 Fremont Ave N
For further information, email ronni.wolfe@gmail.com. Beginners welcome.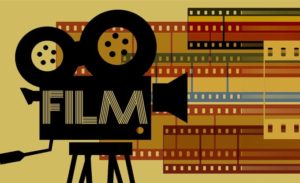 GSC Friday Films Series
Fridays thru August 27, 1 – 5 PM

GSC is welcoming people back into the building to enjoy fun movies in air-conditioned comfort. Space is limited, so registration is required.
July 2 (World UFO Day): Close Encounters of the Third Kind.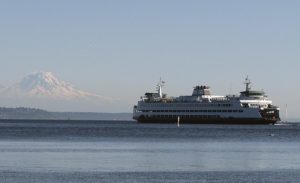 Bainbridge Island Trip & Museum Tour
Wednesday, July 7, 9:30 AM – 3:30 PM; $4.50 per person

Ride the Metro bus downtown, catch a ferry to Bainbridge Island, walk into town for lunch and a docent-led tour of the free Bainbridge Art Museum. Then reverse the trip, returning to the Center later that afternoon. Click on title link for more details. 5 participants minimum;10 participants maximum. 
Plein Air Painting
Six Thursdays, July 8 – August 12, 11 AM – 12:30 PM

Plein Air, a French term meaning "out of doors," is the practice of rendering an entire picture outside in the daylight rather than artificial light. Work in water color and enjoy the beautiful scenery of Green Lake. Supply list provided upon registration. Series is $45/PNA members, $48/Public. Meet at Green Lake Bathhouse.
Exact dates subject to change as rainy days will be rescheduled.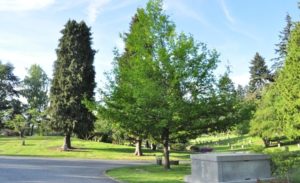 Evergreen Washelli Suffragette History Walk
Monday, July 12, 9 AM (at GSC) or 9:30 AM (at cemetery) – 11:30 AM

Amber Brock and Lisa Oberg will lead you through the historic eastern side of the city's largest cemetery, and one of its oldest. Explore the stories of individuals with ties to the suffragette movement in this fascinating and lovely 144 acre park. Free. Bring bus fare if you plan to ride the bus.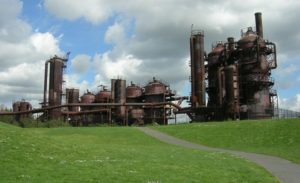 Gas Works Park Trip
Tuesday, July 20, 10 AM – 1:30 PM

Gas Works Park is a fascinating confluence of industry and nature. A compelling historical landmark, it contains the last remnants of a coal gasification plant in the United States, originally built in 1906 and in operation until the mid-1950s. Bus down, explore the park and discuss its history before getting lunch in the neighborhood. Free. 
Virtual Offerings in the Larger Community
Age Friendly Seattle: Close to Home: Women United
Stories of Health, Tech and Resilience
Thursday, July 1, 10:30 – 11:30 AM

Alesia Cannady, Founder and Executive Director of Women United Seattle, on how her organization supports grandmothers who are raising grandchildren. Women United / Pepper Pot Kinship Support Group believe in the importance of coming together not only for the children in our care, but also for each other. Click here to visit the Age Friendly Seattle site.
Wisdom Cafe from KCLS: Hope for the Future
Wednesday, July 7, 12:30 – 1:30 PM

What are your hopes for the rest of the year and beyond? What positive things are you noticing in your world? What hopes do you have for younger generations? Wisdom Cafés invite groups of older adults to engage in intentional dialogues led by trained facilitators.
Click here to register for this free event. The Zoom link email will be sent to you on the day of the program.
A Walk in the Park
For people living with Alzheimer's disease & other dementias
Saturday, July 10, 10:30 – 11:30 AM, The Picnic Shelter at Confluence Park
595 Rainier Blvd. N, Issaquah

A supportive opportunity for socialization and gentle exercise led by Janice King of Eastside Seattle Walks.
To register for this free event, email or call, 425-358-1009, Allyson Schrier. Click here for flyer with more details.
Age Friendly Seattle Virtual Civic Coffee Hour
Thursday, July 15, 10:30 – 11:30 AM
Speakers from Public Health Seattle—King County (PHSKC) will discuss COVID-19 pandemic trajectory and evolution of vaccine distribution in Long-Term Care Facilities. Click the title link for more details.
Civic Coffee Hours, held on the third Thursday of each month (except December), bring community elders closer to local government officials to explore topics of interest. Visit bit.ly/AgeFriendlyLive and click the blue button to join.
Aging Well Learning Community
Saturday, July 17, 10:15 AM – 12:30 PM; Offered by KCLS

An open learning community, meeting every third Saturday of the month, that is dedicated to aging well with consciousness, courage and contribution.  
Click here to register for this free event. The Zoom link email will be sent to you on the day of the program.
TECH Talks: Electric Vehicles
Wednesday, July 21, 6:30 – 7:30 PM, Presented by KCLS

An open learning community, meeting every third Saturday of the month, that is dedicated to aging well with consciousness, courage and contribution.  
Click here to register for this free event. The Zoom link email will be sent to you on the day of the program.
Romance Reading Series: Science Fiction
Wednesday, July 21, 6 – 7:30 PM

Join other readers and a librarian to explore some new and diverse romance books. Read from contemporary to historical romances and discuss themes, tropes, likes, dislikes and more. Click here for a list of suggestions on this month's theme. Registration required.
Experience Elderwise Virtually
A supported, therapeutic and enriching experience with art, movement, music and meaningful conversation.
MiniWise
Mondays, 11 AM – Noon
An hour of conversation, laughter, support, movement, and community. Find support with others who share a similar situation while learning The Elderwise Way through modeling. Donations gladly accepted but not required.
ArtWise
Wednesdays, 2:30 – 3:30 PM
A different theme every week. Play with projects including watercolor, mandalas and collage while sharing your creations with one another. One-time art supply fee. Each virtual session is $20 for both participant and caregiver, with a maximum of 7 couples.
To register or for more information, please email Nancy Lang. People living with memory loss and their care partners are invited to participate.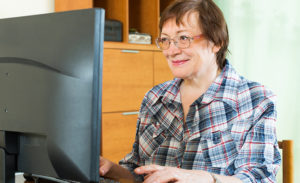 Seniors Living Alone Group
Wednesdays, 11 AM – 12 PM
Offered by Greenwood Senior Center

After the age of 65, many older adults are living alone. New challenges and issues can arise that we may be uncertain how to handle. Come to share experiences and thoughts.
Email socialwkr@comcast.net to sign up.
Senior Companion Chats
Offered by Homage Senior Companions: AmeriCorps Seniors Volunteers

If you live independently, but would like more social support, consider this free program: a weekly phone call or a video chat with a (vetted and 55+) senior companion. When the pandemic is over and it is safe, the volunteers will transition to offer weekly in-person visits to socialize, play cards, take a walk or have lunch together with clients!
Contact Mary Ann Higgins, 425-265-2225 or mhiggins@homage.org.
Silver Kite Community Arts
Online Arts Workshops

During the COVID-19 pandemic, SilverKite is teaming with the local library systems to offer online intergenerational arts workshops, talks, social hours, and performances for the community.
Visit their website for schedules and to learn more.
The Gathering Place Online
A virtual early stage memory loss enrichment program
Tuesdays, 1 – 3 PM

A weekly virtual enrichment program for people with mild cognitive impairment (MCI) or early stage memory loss (ESML). Not a drop-in group but rather an ongoing commitment and is limited to 8 participants. The cost is $20 per session and scholarships are available. 
For more information, email or call Carin Mack, MSW, 206-230-0166. Click here for a flyer about additional Greenwood Senior Center Virtual Support Groups.
Wallingford Senior Center Virtual Activities
All classes must be registered through these links:
Email with questions and to find about additional classes.
Virtual NEST Events Open to the Public
Northeast Seattle Together (NEST) is a non-profit grassroots community based on the national "virtual village model." They have an extensive list of local and national resources.
NESTcafé: Climate Justice and Upheaval — A Seattle Perspective
Monday, July 12, 2 – 3 PM
Can we view climate change not as an inevitability, but as Paul Hawkins of Project Drawdown frames it, an "invitation to build, innovate and effect change"? There's no hiding the fact—climate upheaval is an emergency for life on earth that will exacerbate existing inequalities and worsen vulnerabilities of already marginalized populations, particularly communities of color, including in our own Seattle. Join Dr. Barak Gale in this exploration into the greatest upheaval of our time.
Click here to join. Meeting ID: 885 1004 5692 Passcode: 201176
Moving with Greater Ease: Feldenkrais
Tuesdays (chair) & Wednesdays (floor), 11 AM – Noon


Gentle movements to help students move with increased comfort, flexibility, and balance. No experience needed.



Restorative Biomechanics and Alignment
Thursdays, 11 AM – Noon


Improve balance, prevent pain, release tension, and increase circulation and energy.

Mind, Body, Spirit, Healing Community: Qigong
Thursdays, Noon – 1 PM


Practice self-healing meditations in still (internal) and moving (external) forms.



Click here for how to join the above exercise classes. For more, download the NEST newsletter here.
Seattle Public Library Arts Access
Two free services for streaming videos available: Kanopy and Access
All you need is a library card. You can get one now, for digital access, at spl.org. On Kanopy you can stream 5 free programs a month. And Access is unlimited streaming.
Seattle Public Library's Lit Line
Call to have a poem, short story or historic news item read to you
If you dial the SPL Lit Line at 206-386-4656, any time, you can select to hear a poem or short story (in English or Spanish), or a historic Seattle news item, read by an SPL staffer.
Visit their website or read about it in the Seattle Times.

Humanities Washington Programs

Humanities Washington and its partners create spaces for people to come together to explore and consider what it means to be human, and to reflect on our shared past, present, and future. They hold events and programs led by cultural experts, scholars, and storytellers, who discuss everything from Washington State history to philosophy to current social issues. Click here for their July calendar and to learn more.
#ReadIndieForward
A pay-it-forward campaign to support indie bookstores & share the joys of reading

Like a chain letter for books, #ReadIndieForward, launched by Shelf Awareness and Sourcebooks, encourages readers to buy one book a week from indies for as many as eight to 10 weeks, send those books to family and friends, ask recipients to pay it forward with their friends and families—and mention the gift and bookstore on social media. 
Readers can purchase books directly from their favorite independent bookstore, indiebound.org or Bookshop.org, which has a special page for #ReadIndieForward.