Virtual Offerings with Rebecca Crichton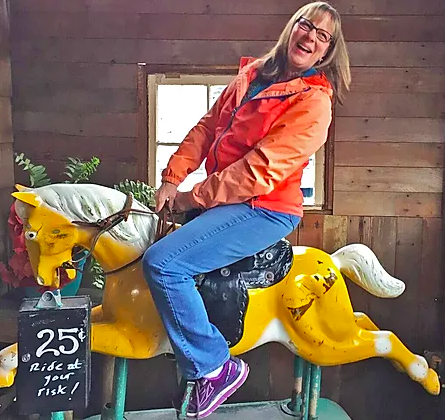 Interesting Conversations: Dori Gillam
Thursday, July 9, 11 AM
Suggested contribution $5 – $15.
Payment not required to attend. Please visit the Donate page to make a contribution.

Click here for the Zoom link.
Dori Gillam is NWCCA's Board President and a skilled presenter about topics that speak to what we need to know to age well. She has informed and entertained audiences in retirement communities, libraries, and other venues with her presentations about Resilience, the importance of Humor and combatting Ageism. NWCCA ED Rebecca Crichton is looking forward to having this opportunity to interview such a good and highly respected friend. We know this will be a dynamic and entertaining conversation!
Rebecca's Kitchen: July Salad Days!
Monday, July 13, 2 PM
Suggested contribution $5 – $15.
Payment not required to attend. Please visit the Donate page on our website to make a contribution.

Click here for the Zoom link. Letting us know via email that you're planning to attend appreciated but not required!  
Many of you know that Rebecca is a former caterer, recipe developer and food writer. Her quarterly articles for 3rd Act Magazine offers seasonal recipes and suggestions for cooking food that is both easy and healthy.
For our July session, Rebecca will demonstrate how to make wonderful salads using the fabulous ingredients available to us now. Once you know how to think about assembling salads, "eating your greens" will be the best part of your meal!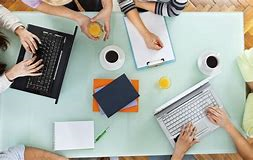 What We're Letting Go of Now
A Virtual Writing Group for Women
Wednesdays, July 22, August 26, 1 – 3 PM Suggested contribution $5 – $15.
Payment not required to attend. Please visit the Donate page to make a contribution.

Registration required via email. Group limited to 8.
Meet, share and write about what this current situation means to us. How do we want to frame the losses and opportunities of this current time?
Rebecca brings more than 35 years of professional writing experience to the table. Write together, using prompts and other exercises, to discover and face what this time means to us.
Virtual Offerings in the Larger Community
Osher Lifelong Learning Institute/UW Online
Summer 2020 Virtual Offerings 
Themes in Humanities 2 with David Smith


This is a stand alone course, no prerequisite required.


Wednesdays, July 8, 15, 22, 29, August 5, 1:30 PM – 3:30 PM; Cost: $55

Explanation and discussion of secular and religious perspectives on more fascinating issues in the humanities—a humanities buffet. Topics include aesthetics, democratic political philosophy, religion and politics in America, philosophy of language, and philosophy of humor.

Travels with Charley by John Steinbeck with instructor Paul Jacob


Live-Stream Only, Classes Will NOT Be Recorded


Thursdays, July 9, 16, 23, 30, 1:00 PM – 3:00 PM; Cost: $50


This discussion based class will journey along with John Steinbeck and his French Poodle, Charley, as they travel across America together during the 1961 presidential election between Richard M. Nixon and John F. Kennedy.

The Roots of Rock n' Roll, Part II: Continuing the Story of Rock from the 1950's into the 1960's with John Jensen


Live-Stream Only, Classes Will NOT Be Recorded


Tuesdays, July 21, 28, August 4, 11, 10:00 AM – 12:00 PM; Cost: $50

Take a fascinating, informative and entertaining journey with Bay Area broadcaster John Jensen and review the roots of rock.
More details and registration information here.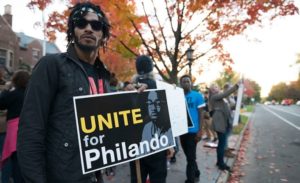 Black Films Matter: The African American Experience
Tuesdays, July 7 & 21, 7 – 8:15 PM, $10–15
Virtual Class on Zoom offered by Greenwood Senior Center

This course uses documentaries, TED Talks, and other videos that can help white people get a sense of what it means to be Black in white America. This will be a six-session class stretching over twelve weeks, occurring every other week beginning on Tuesday, July 7.
If you sign up for the course, you will receive an email on July 5 with links to sites where you can view the videos for the first two weeks. Two weeks after that, on July 19, you will receive another email with the links for the next two weeks, as well as an invitation to a Zoom class on Tuesday, July 21.
In other words, we will have class every other week, during which we will discuss the videos from the previous two weeks of viewing. This pattern will continue throughout the twelve weeks.
Please email Ariel to register or for more information.
Wisdom Café: Pandemic Ponderings with Dori Gillam
Offered by King County Library System
Saturday, July 11, 10:30 AM – Noon

What are some challenges you've found since we've been sheltering in place? Are there any things you might miss when things move back to a "new normal?" Have you learned anything about yourself through this?
Wisdom Cafes invite groups of older adults to engage in intentional dialogues led by trained facilitators. Participants engage with others, are motivated to try new things, and are inspired by sharing life experiences.
Click here to register.
Current Global Events Study Group
Second Tuesdays, 12:45 – 2 PM
Free Virtual Class offered by Greenwood Senior Center

This volunteer-run meeting is the forum for reports by members who have researched an aspect of the monthly topic. For the foreseeable future, it will be virtual, using GSC's Zoom account. It is also possible to just watch and hear the meeting.
July 14: How Pandemics Have Shaped Human History


Ever since humanity started crowding the planet, we've faced epidemics that have often proved disastrous and debilitating for far-flung societies. This month, group members will investigate and report on various deadly pandemics that have suddenly destroyed trade routes, cities, and even empires.

August 11: Brazil: A Study in Extremes


This ex-Portuguese colony has possibly the greatest disparities of health, wealth, and power in the world. The giant South American country, after centuries of military-religious conflict in an economy based on genocide and African slavery, now swings between extreme political poles. Group members will examine those factors leading to the current situation – an autocratic president who praises military dictatorship and ethnic cleansing.
If you want to participate in any way, or to first learn how to use the Zoom platform, please email or leave a phone message at 206-297-0875.
New Zoom Offerings from Elderwise
MiniWise
Mondays, starting August 3, 11 AM – Noon
Forge

meaningful connections while sipping your coffee or tea and taking part in discussions surrounding a weekly theme. This will also be a time to share stories, move our bodies, and most importantly, relish one another's company. Each session is $20 for both participant and caregiver and will be led by 2 trained facilitators, with a maximum attendance of 7 couples. 



ArtWise
Six Wednesdays, starting August 5, 3 – 4 PM


Each week will feature a different theme. We'll play with projects including watercolor, mandalas and collage while sharing our creations with one another. Each session is $20 for both participant and caregiver, with a maximum of 7 couples. Art supplies will be provided for a one-time supply fee.



People living with memory loss and their care partners are invited to participate. To register for either program or for more information, please email Nancy Lang.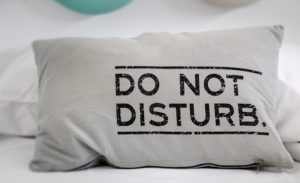 Online Meditation Group
Tuesdays, 9:30 – 10 AM, Virtual Class offered by Greenwood Senior Center 

Join instructor Katie Freeman to learn the fundamentals of mindfulness meditation, an evidence based practice that supports our physical, mental and spiritual health. Each weekly session will include guided group meditations and instructions for simple practices you can use in your day-to-day life.
This is also a dementia-friendly program, suitable for those with MCI or ESML. This class will take place virtually and will require an internet connection to attend. Please email Ariel to register or for more information. Offered by donation.  
KCLS Events Geared to Older Adults

The King County Library System offers events and programs geared towards older adults. See below for their joint offerings with Silver Kite Community Arts. 
During the COVID-19 pandemic, Silver Kite is offering daily online intergenerational workshops, talks, social hours, and performances for the community. 
If you live in Seattle, the Seattle Public Library is offering FREE registration for selected online classes. Please visit the SPL Access webpage and use the password SPL2020 to register.
If you live in greater King County, the King County Library System is offering FREE registration to selected online classes. Please visit the KCLS Access webpage and use the password KCLS2020 to register.
Virtual NEST Events Open to the Public
Northeast Seattle Together (NEST) is a non-profit grassroots community based on the national "virtual village model." By providing a strong support network through volunteers and trusted business referrals, older residents can stay in the homes of their choosing and stay engaged in the neighborhoods they love, for as long as possible. They have an extensive list of local and national resources here.
Moving with Greater Ease: Feldenkrais
Tuesdays, 11 AM – Noon

This class, led by Gail Thompson, uses the Feldenkrais Method of gentle movements to help students move with increased comfort, flexibility, and balance. No experience needed; lessons take place on the floor or in chairs. Students should wear warm, comfortable clothing and have a mat or blanket.
Mind, Body, Spirit, Healing Community: Qigong
Thursdays, Noon – 1 PM

Quiet the mind, experience a grounded and centered state using focused intent, breath, and body postures. Virtual Class materials: floor space, armless chair/stool, comfy place to sit, stand, and lie down for relaxation forms. If your internet signal stretches and you have safe access to the outdoors with social distance, consider practicing in nature!
Click here for information on how to join both classes. You can download the NEST newsletter here.
#ReadIndieForward
A pay-it-forward campaign to support indie bookstores & share the joys of reading

Like a chain letter for books, #ReadIndieForward, launched by Shelf Awareness and Sourcebooks, encourages readers to buy one book a week from indies for as many as eight to 10 weeks, send those books to family and friends, ask recipients to pay it forward with their friends and families—and mention the gift and bookstore on social media. 
Readers can purchase books directly from their favorite independent bookstore, indiebound.org or Bookshop.org, which has a special page for #ReadIndieForward.
Until further notice,
the following Monthly Programs are not meeting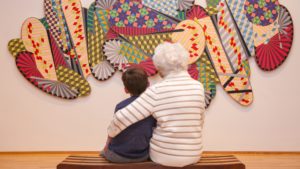 Look Again: Early-Stage Memory Loss Guided Art Discussions
Bainbridge Island Museum of Art
550 Winslow Way East, Bainbridge Island
Individuals living with early-stage memory loss and their care partners are invited to enjoy a facilitated art discussion in the museum's galleries in a relaxed and welcoming environment. Socialize with other participants over light snacks and fun conversations afterward.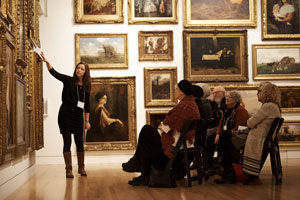 Here:Now Gallery Tour
Art Engagement for Adults Living with Dementia and Their Care Partners
Frye Art Museum, 704 Terry Avenue, Seattle
Each month, specially trained museum educators and gallery guides lead discussion-based tours highlighting works of art in the Frye galleries. Conversation creates an exchange of ideas without relying on short-term memory or recall of art historical information. Tours also include in-gallery activities. 
Re-Ignite the Mind with Improv & Play
Taproot Theater  
212 N 85th Street, Seattle
Stimulating theater fun that activates the brain and the funny bone. Perfect for people with ESML as it is about creative engagement in the present.  
Legal Clinic
Federal Way Library
34200 1st Way South, Federal Way  
The King County Bar Association provides free 30-minute consultations with volunteer attorneys regarding civil legal issues. Attorneys cannot represent clients but can refer to other assistance. Court certified interpreters available for all languages.
Alzheimer's Café at the Frye
Frye Art Museum
704 Terry Avenue, Seattle
A unique opportunity for people living with dementia, their care partners, family, and friends to enjoy companionship, good food, music, and fun in a relaxed environment. No registration is required and there is no cost, except for food and drink ordered from the menu.
There are five Alzheimer's Cafés in Seattle as well as in Bellevue, Edmonds, Gig Harbor, Marysville, Mercer Island, Silverdale, Tacoma and Tumwater. To learn about when and where these Cafés take place, take a look at the Momentia Calendar or click here for a complete list.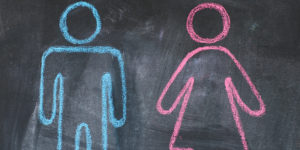 Both Sides Now: Men & Women Sharing Points of View & Stories
Wallingford Community Senior Center
4649 Sunnyside Avenue N, Lower Level Good Shepherd Center

An opportunity for seniors to meet and share in a relaxed atmosphere. Led by Denise Malm, social worker, and Chandler Clifton, WCSC volunteer.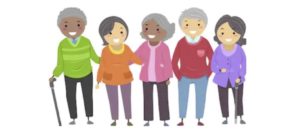 Rainbow Community Lunch
Wallingford Community Senior Center
4649 Sunnyside Avenue N, Lower Level Good Shepherd Center
In proud partnership with GenPRIDE, Mature Friends, and Lake City Seniors LGBTQ2+Allies. 
Death Café
Wallingford Community Senior Center
4649 Sunnyside Avenue N, Lower Level Good Shepherd Center

A safe space to discuss mortality, dying & death. There is never an agenda, but there is always cake, tea, and interesting conversation.  
Age Friendly Seattle Coffee Hours
Seattle Public Library
1000 4th Avenue, 4th Floor, Seattle

These events bring community elders closer to City officials to explore topics of interest. Guests learn about City programs and services, and officials hear from the community. A broad range of issues have been discussed over the years, and presentations often include cutting edge information about healthy aging, legal and planning issues.  
East Side Community Chorus
North Bellevue Community Center
4063 148th Avenue NE, Bellevue

New singers are welcome at any time. No audition and no advance notice are required. Just come as you are to this free group! This chorus sings for fun and enjoyment with piano accompaniment, mostly, popular songs from the 30's, 40's and 50's.  
Sprouts and Seniors Play Group
Greenwood Senior Center
525 N 85th Street, Seattle

Older adults play a critical role in shaping the well-being of young children, and vice versa, but we live in a society that is increasingly segregated by age. The mutual benefits of intergenerational interaction between senior citizens and children have been abundantly researched and proven.
Dementia-Friendly Dance Class
Bellevue Arthur Murray
13122 NE 20th Street, Suite 200 

Arthur Murray Dance Schools are offering dance classes for those living with memory loss and their care partners. Join to learn a variety of dance styles, connect with others in your community, and spend time with your loved one in a fun and welcoming environment! No cost to attend.
Paragraph
Virtual Offerings with Rebecca Crichton