GSC Launches Project to Increase Social Connection
Spurred by statistics on the negative health impacts of social isolation, Greenwood Senior Center (GSC) recently launched a project to increase social connection among older adults. The first part of the project involves engaging and educating the community about programs the GSC offers that foster social connection.so that no one has to age alone. The second part of the project involves learning from and collaborating with the community on the best ways to identify and engage older adults who could benefit from increased social connection.
As part of this effort, the GSC will be holding conversations regarding social connection and would like your input. Examples of topics include social connection challenges and successes since the pandemic began and anecdotes and ideas about the role of senior centers in increasing social connection. If you would like to be a part of these conversations and/or would like more information about the programs the Center already offers, please email Teresa Tam, Social Connection Project Coordinator, or call her at 206-531-0061.
NEST Looking for New Executive Director

Northeast Seattle Together (NEST). is a non-profit grassroots community based on the national "virtual village model." In its search for a new ED, NEST is seeking an individual who is entrepreneurial, innovative, and passionate-about-seniors, with demonstrated executive experience to lead their community-based non-profit organization into its second decade, to expand their reach and community impact, so that no one has to age alone.
In-Person Offerings at Greenwood Senior Center
525 N. 85th Street, Seattle
Call to register: 206-297-0875.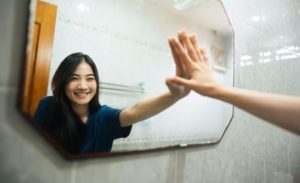 Fostering Self-Care Through Positive Self-Talk
Tuesday, October 5, 1 – 2 PM
Join GSC's Therapeutic Consultant, Lisa Bakke, for a talk on the importance of speaking to yourself in a positive way. Learn how this self-care strategy can improve your mental health and wellbeing. Practical tips and exercises included.  
Coloring for Relaxation
Wednesday, October 6, 1 – 2 PM
Studies have shown that creative work can be deeply meditative and beneficial to one's sense of well-being. We'll have lots of beautiful pages, pens, pencils, soft music and chamomile tea. Come to see if this technique is effective for you, or just come to spend a quiet afternoon with others. 
Local Author Talk: Seattle Walk Report
Wednesday, October 13, 1 – 2 PM
Instagram sensation Susanna Ryan, AKA Seattle Walk Report, lovingly illustrates the charming and quirky people, places, and things that define Seattle's neighborhoods. Her warm and thoughtful takes on her hometown were recently published in Pacific Northwest Booksellers Association bestselling book, Seattle Walk Report: An Illustrated Walking Tour through 23 Seattle Neighborhoods and the recently released Secret Seattle: An Illustrated Walking Tour Through 23 Seattle Neighborhoods. Susanna will visit us to talk about her comic and the thousands of miles that she has walked since beginning this project.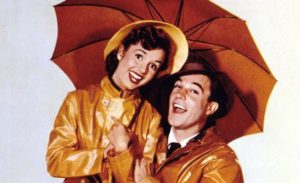 Classic Movies with Scarecrow Video: Singin' in the Rain
Tuesday, October 19, 1 – 4:30 PM
Scarecrow Video, a local nonprofit film organization dedicated to championing the role of film arts in community, cultural, and civic life, presents a classic movie every quarter at the GSC! Regarded as one of the best musical movies of all time, Singin' in the Rain is a 1952 American musical romantic comedy film directed and choreographed by Gene Kelly and Stanley Donen, and starring Kelly and Debbie Reynolds.
Virtual Offerings in the Larger Community
Sound Generations Golden Gala: Disco Fever
Saturday, October 2, 7 PM
Due to growing concerns for increased positive COVID-19 cases and new variants that are more transmissible, Sound Generations has made the decision to go completely virtual for their upcoming Gala. Tune in to their YouTube Channel to have the experience from the comfort of your home.
Click here to register for your free "LiveStream" ticket and the online auction.
Washington State Alliance for Retired Americans:
Convention & 20th Anniversary Celebration
Tuesday, October 5, 9 AM – 12 PM
Agenda Highlights include Officer Elections, National ARA report from Executive Director Rich Fiesta, remarks from WSLC President Larry Brown, ending with their 20th Anniversary Celebration.
Click here for more details and registration information. 
Purpose, Power and Promise: A Virtual Celebration to Benefit Compassion & Choices
Wednesday, October 6, 4 PM

A special evening of inspiration and community to benefit Compassion & Choices. We'll hear from moving storytellers and national leaders and learn about the incredible progress we're making to transform end-of-life care. The event is complimentary with a minimum suggested donation of $50. Gifts of all sizes are welcome and impactful. Compassion & Choices is grateful for all contributors. Click here to learn more and to register. 


Gentle Tech Help
Wednesdays, 2 – 3 PM; Presented by KCLS
Click each title for more details and registration information. 
Ethics and Aging
Wed., Oct. 6 & Fri., Oct. 8, 9 AM – 12:15 PM; Offered by Sound Generations
A two-day remote program designed to deepen understanding of ethical issues commonly found in clinical practice with older adults in home, community, and long-term care settings. Participants may select one or two days of study. This program is designed to be highly interactive, utilize group discussions, personal reflections, case studies, and multimedia didactic methods.
Click here for more details and registration information.
Age Friendly Seattle: Close to Home — Alliance of People with disAbilities
Stories of Health, Tech and Resilience
Thursday, October 7, 10:30 – 11:30 AM
The Alliance of People with disAbilities, a Center for Independent Living, has a forty-three-year history as a grassroots advocacy organization serving King County, Washington. Its mission is to empower people with disabilities to live with autonomy and choice. Speakers will be Executive Director Kimberly Meck and Associate Director Robert Blumenfeld.

Click here to learn more and here to visit the Age Friendly Seattle site.

Compassionate Listening in Polarizing Times
Facilitated by Rachel Eryn Kalish and Susan Partnow
Thursdays, Oct. 7, 13, 21 & 28, 4 – 6:30 PM

Living in a time of accelerating change and intense political polarization—and with fears of politically motivated violence in the background—we need skills, stamina, and practices to foster healthy engagement. If you are engaging in political conversations with family, friends, community members or on social media, this series will provide support and tools to maximize your effectiveness. 
Click here to learn more about this series and here for links to other offerings, including Introduction to Compassionate Listening workshops. 
Aging Well Learning Community
Saturday, October 16, 10:15 AM – 12:30 PM, Offered by KCLS
An open learning community, meeting on the third Saturday of the month, that is dedicated to aging well with consciousness, courage and contribution.
Click here to register for the free event. The Zoom link email will be sent to you on the day of the program. 
Medicare Clarified, in Spanish
Tuesday, October 19, 6:30 – 7:30 PM, Offered by KCLS
An overview of the different parts of Medicare (Parts A, B, C, D and Medigap Plans), what they cover and how they work. There will be a discussion about the different ways you can receive your benefits, including the pros and cons of each and approximate costs. We will also cover enrollment and eligibility guidelines. The purpose of the meeting is to provide useful information that will put you in a better position to make an informed decision about your Medicare coverage. The presenter, José L. Sánchez, is an independent agent and is not related to the Federal Medicare Program.
Click here to register for this free program.
Music and Mindfulness
Tuesdays through Nov. 2, 10 – 10:45 AM; Free
Practice mindfulness, relaxation, and self-awareness using active listening, guided imagery, and progressive muscle relaxation as well as learning how you can implement mindfulness practices into your own life. Instructor Rachel Lockerbie is a board-certified music therapist and has worked extensively with people ages 4 to 100. No prior musical experience required to join the class.
Email Ariel to register for this virtual free event presented by Greenwood Senior Center in partnership with Music Center of the Northwest.
ESML Art Appreciation Group
2nd & 4th Thursdays through Nov. 2, 1 – 2 PM; Free; Offered by Greenwood Senior Center
This one-hour, online program will include viewings of classic and contemporary works of visual art along with guided discussion, all in a relaxed, supportive setting. Suitable for folks with Mild Cognitive Impairment and Early Stage Memory Loss.  
Email Katie to register.
Age Friendly Seattle Virtual Civic Coffee Hour
Andrés Mantilla, director of the Seattle Department of Neighborhoods
Thursday, October 21, 10:30 – 11:30 AM
Civic Coffee Hours, held on the third Thursday of each month (except December), bring community elders closer to local government officials to explore topics of interest. Visit bit.ly/AgeFriendlyLive and click the blue button to join.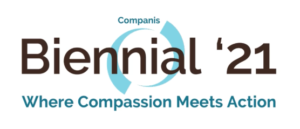 Companis Biennial '21: Where Compassion Meets Action
Thursday, October 26, 6 PM
Companis matches volunteer professionals and nonprofits to bridge the gap in delivering vital services in the greater Puget Sound. Biennial '21 will feature a conversation with Dr. Ben Danielson, MD, clinical professor of pediatrics at the University of Washington, former director of the Odessa Brown Children's Clinic, and chair of the Governor's Interagency Council on Health Disparities, who will speak about human possibilities, potential, and what we can do today to cherish our black and brown children.
Click here for more information and to register.  
Ongoing Programs
Experience Elderwise Virtually
A supported, therapeutic and enriching experience with art, movement, music and meaningful conversation.
MiniWise
Mondays, 11 AM – Noon
An hour of conversation, laughter, support, movement, and community. Find support with others who share a similar situation while learning The Elderwise Way through modeling. Donations gladly accepted but not required.
ArtWise
Wednesdays, 2:30 – 3:30 PM
A different theme every week. Play with projects including watercolor, mandalas and collage while sharing your creations with one another. One-time art supply fee. Each virtual session is $20 for both participant and caregiver, with a maximum of 7 couples.
To register or for more information, please email. People living with memory loss and their care partners are invited to participate.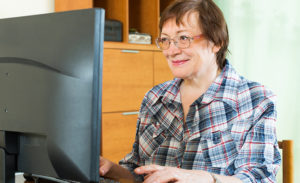 Seniors Living Alone Group
Wednesdays, 11 AM – 12 PM
Offered by Greenwood Senior Center
After the age of 65, many older adults are living alone. New challenges and issues can arise that we may be uncertain how to handle. Come to share experiences and thoughts.
Email socialwkr@comcast.net to sign up.
Senior Companion Program
Offered by Homage Senior Companions: AmeriCorps Seniors Volunteers
This program serves older adults in the King County and Snohomish County area by providing Senior Companions to preserve independence allowing isolated and disabled seniors to live in their home longer. Senior Companion volunteers accomplish this mission by providing companionship and transportation to appointments, shopping or help preparing meals or organizing belongings.
Email or call 425-265-2225 to learn more.
Silver Kite Community Arts
Online Arts Workshops

During the COVID-19 pandemic, SilverKite is teaming with the local library systems to offer online intergenerational arts workshops, talks, social hours, and performances for the community.
Visit their website for schedules and to learn more.
The Gathering Place Online
A virtual early stage memory loss enrichment program
Tuesdays, 1 – 3 PM

A weekly virtual enrichment program for people with mild cognitive impairment (MCI) or early stage memory loss (ESML). Not a drop-in group but rather an ongoing commitment and is limited to 8 participants. The cost is $20 per session and scholarships are available. 
For more information, email or call Carin Mack, MSW, 206-230-0166. Click here for a flyer about additional Greenwood Senior Center Virtual Support Groups.
Wallingford Senior Center Virtual Activities
All classes must be registered through these links:
Email with questions and to find about additional classes.
Virtual NEST Events Open to the Public
Northeast Seattle Together (NEST) is a non-profit grassroots community based on the national "virtual village model." They have an extensive list of local and national resources.
Moving with Greater Ease: Feldenkrais
Tuesdays (chair) & Wednesdays (floor), 11 AM – Noon


Gentle movements to help students move with increased comfort, flexibility, and balance. No experience needed.



Restorative Biomechanics and Alignment
Thursdays, 11 AM – Noon


Improve balance, prevent pain, release tension, and increase circulation and energy.

Mind, Body, Spirit, Healing Community: Qigong
Thursdays, Noon – 1 PM


Practice self-healing meditations in still (internal) and moving (external) forms.



NEST is starting to hold some in-person events. Call 206-525-6378 or email for details. For more, click here for their current newsletter.
Seattle Public Library Arts Access
Two free services for streaming videos available: Kanopy and Access
All you need is a library card. You can get one now, for digital access, at spl.org. On Kanopy you can stream 5 free programs a month. And Access is unlimited streaming.

Humanities Washington Programs

Humanities Washington and its partners create spaces for people to come together to explore and consider what it means to be human, and to reflect on our shared past, present, and future. They hold events and programs led by cultural experts, scholars, and storytellers, who discuss everything from Washington State history to philosophy to current social issues.
Click here for their October calendar and to learn more.
#ReadIndieForward
A pay-it-forward campaign to support indie bookstores & share the joys of reading

#ReadIndieForward, launched by Shelf Awareness and Sourcebooks, encourages readers to buy one book a week from indies for as many as eight to 10 weeks, send those books to family and friends, ask recipients to pay it forward with their friends and families — and mention the gift and bookstore on social media. 
Readers can purchase books directly from their favorite independent bookstore, indiebound.org or Bookshop.org, which has a special page for #ReadIndieForward.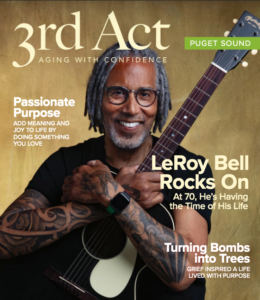 Fall Issue of 3rd Act Magazine available now
Including Rebecca's article:
My Hero, Mark Bittman — Inspiration & Purpose Over the Decades
My growing appreciation of Bittman and the importance of his work relate to two aspects of his work. First, I like his approach to food. He is not attached to giving recipes that need to be followed to perfection. He has those, of course, although there is always the additional encouragement to play around with ingredients, like substituting different herbs, different sweeteners or oils, different proteins or starches.
This is also when I remember three essential attributes for successful aging: Adaptability, flexibility and resilience. Playing around with food is a great place to start with that. You might not think resilience comes into play with food, but I assure you it does. Trying new things means we might make mistakes. We might even fail at something we've put a lot of effort into. Learning to manage the disappointment without too much apology, blaming, or defensiveness is always worth learning.
Now that your appetite has been whetted, click here to read the rest of the article!