July Presentation at Horizon House
Culture Matters: A Video Trip Through Asian Cultures
With "recovering journalist" Peter Herford
Tuesday, July 16, 7:30 PM, Anderson Hall, Horizon House
900 University Street, Seattle

Our itinerant journalist returns to Horizon House with another insightful and provocative take on Asia. After starting with a troubling view from China's treatment of the Uighurs and what it means to be a minority in China, he will next introduce us to a South Korean Grandmother who says her life started at 70. Finally, he will discuss filial relationships, the celebrity culture, and how to deal with aging. As always, Herford engages his audience with facts and opinions that challenge how we see Asia and what it means to us.
Peter Herford's many assignments included Bureau Chief in Vietnam during the war; world pool producer for Apollo 11, man's first flight to the moon;, CBS News producer covering the 1968 Presidential campaign of "the new Nixon," as well as a variety of stories for 60 Minutes. More recently, he worked with independent journalists in the last years of the post-war dictatorship in Croatia and on the creation of Portugal's first all-news cable channel.
Writing Group with Rebecca Crichton is taking a summer vacation.
See you in September!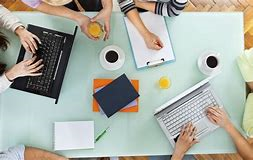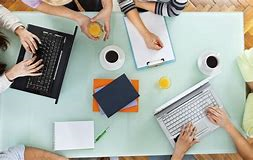 In the Larger Community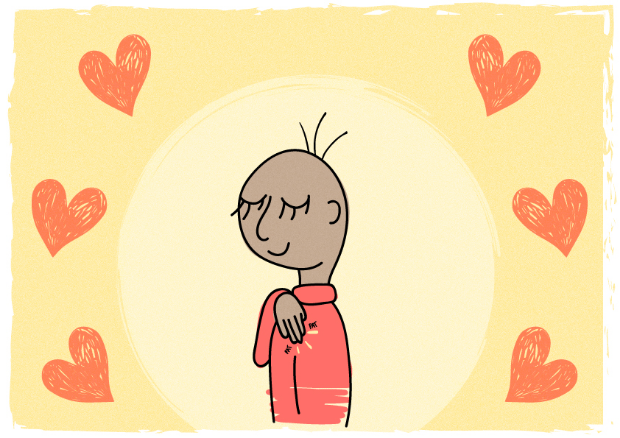 Self-Compassion: Cherishing the Jewel at the Heart of Our Being
Saturday, June 29, 9:30 AM, The Bridge at Green Lake
6846 Woodlawn Ave NE, Seattle
This one-day workshop focuses specifically on practices that enhance our capacity for self-compassion and self-care, which are foundational to our ability to be of true service and healing in the world.
Details and registration information on Brown Paper Tickets.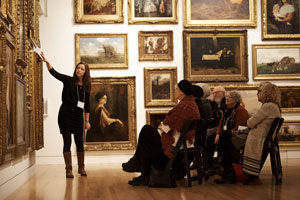 Here:Now Gallery Tour
Art Engagement for Adults Living with Dementia and Their Care Partners
2 – 3:30 PM on Tuesday, July 2 and Wednesday, July 31
Frye Art Museum, 704 Terry Avenue, Seattle
Each month, specially trained museum educators and gallery guides lead discussion-based tours highlighting works of art in the Frye galleries. Conversation creates an exchange of ideas without relying on short-term memory or recall of art historical information. Tours also include in-gallery activities.
Space is limited and registration is required. For more information or to register, email or call 206-432-8265.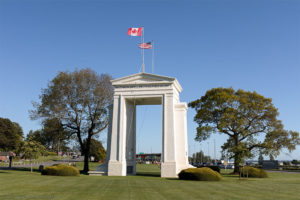 Dementia Without Borders!
Wednesday, July 3, 11 AM – 2 PM, Peace Arch Provincial Park
at the B.C. and Washington border
A public festival bringing together persons with dementia, family, friends, and all who support a dementia-friendly community. The festival will honor the creativity, advocacy efforts and social citizenship of persons with dementia on both sides of the border and celebrate a growing cross-national collaboration between UBC and UW in support of dementia-friendly communities.Dementia Without Borders features a brief optional community walk, BBQ lunch, art exhibit and musical performances by persons with dementia, and more!
Presented by UBC Centre for Research on Personhood and Dementia and UW Memory and Brain Wellness Center. Limited free transportation from Vancouver or Seattle. Event location is accessible from both sides of the border without a passport or border crossing. Lunch included.
Register here for this free event. Questions? Seattle: Marigrace Becker, mbecker1@uw.edu or 206 744 2017. Vancouver: Alison Phinney, crpd.admin@ubc.ca or 604-822-7484.
First Fridays Film: Rango
Friday, July 5, 1 – 2:30 PM, Greenwood Senior Center
525 N 85th Street, Seattle

Rango is an ordinary chameleon who accidentally winds up in the town of Dirt, a lawless outpost in the Wild West in desperate need of a new sheriff. Winner of the 2011 Oscar for best animated picture.
Enjoy this fun, animated movie in air-conditioned comfort for free.
Painting with Soul
A Series of Sunday Workshops, 10 AM – 4 PM:
July 7, August 4
224 NE 65th Street, Seattle
Come paint in a safe, judgment-free environment. Process painting requires no previous art experience and the emphasis is on the creative process rather than techniques or the product. A time to create with acceptance and curiosity, allowing the magic of your own inner source of creativity to find expression. Through mindful attention and beginner's mind, the subjects of the paintings emerge and become embodied.
Facilitated by Jan Bucy who has practiced Process Painting for 18 years and facilitated Process Arts Workshops since 2016. Jan is a practicing psychotherapist and has a deep love and respect for the creative process.
Workshop fee is $75 per session All materials provided. Send an email with questions or to register.
Bainbridge Island and Bloedel Reserve Trip
Tuesday, July 9, 10 AM – 4:30 PM, meeting at Greenwood Senior Center
525 N 85th Street, Seattle
$18.25 includes ferry fare
Let's take an epic public transit journey! First a metro bus to Coleman Dock, then the ferry to Bainbridge Island. After a lunch break in downtown Bainbridge, we will hop a shuttle to the north side of the island for a visit to the formal gardens and woodland trails of Bloedel Reserve. Then back to the center doing all of the above again, but in reverse.
$12 senior admission and $4.25 ferry fare. Bring bus fare and money for lunch. Trip needs 5 participants minimum to happen, and is restricted to 10 participants maximum for reasons of safety. Please call to reserve your space ahead of time, 206-297-0875.
Alzheimer's Café at the Frye
Monthly on Second Tuesdays: July 9, Frye Art Museum
704 Terry Avenue, Seattle
Pre-café Gallery Discussion: 2 PM

Alzheimer's Cafe 2:30

–

4 PM
A unique opportunity for people living with dementia, their care partners, family, and friends to enjoy companionship, good food, music, and fun in a relaxed environment. No registration is required and there is no cost, except for food and drink ordered from the menu.
Immediately before the Alzheimer's Café, visit a favorite painting or explore a new work of art in a gallery discussion tour led by a museum educator or gallery guide. For more information, contact Mary Jane Knecht, Manager, Creative Aging Programs, 206-432-8265 or mknecht@fryemuseum.org.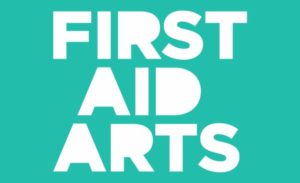 First Aid Arts Presentation
Wednesday, July 10, 1 – 2 PM, Greenwood Senior Center
525 N 85th Street, Seattle
Arts can be a powerful antidote to the negative effects of trauma on the brain, body and spirit. First Aid Arts is a local non-profit that provides training and support to individuals and organizations around the globe who want to offer effective arts-based care to survivors of natural disasters, human trafficking, forced migration, domestic violence, homelessness, and other types of trauma. Learn about this unique organization and how you can help.
RSVP by calling 206-297-0875.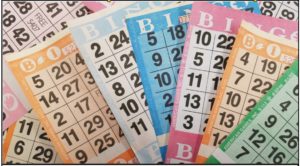 Special Bingo Karaoke for the Memory Loss Community
Thursday, July 11, 5 – 7 PM, Greenwood Senior Center
525 N 85th Street, Seattle

A fun and joyful memory loss event modeled on GSC's monthly bingo karaoke! Lots of yummy food and drink will be available for purchase. Family and friends of the memory loss community are welcome.
RSVP by July 8 by calling 206-297-0875.
Where Does It Go? Recycling Talk with Seattle Public Utilities
Thursday, July 18, 1 – 2 PM, Greenwood Senior Center
525 N 85th Street, Seattle
We're big on recycling in Seattle, but it can sometimes be confusing to know what is and isn't recyclable or how much you need to do before you toss an item into the bin. Michael Eggers, Multi-Family Recycling Outreach Specialist with Seattle Public Utilities, will give an overview of how to properly recycle, how to dispose of non-recyclables responsibly, and answer your questions about the whole process.
Register by calling 206-297-0875.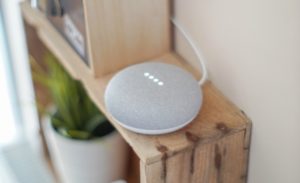 Intro to Digital Assistants
Tuesday, July 23, 1 – 3 PM, Greenwood Senior Center
525 N 85th Street, Seattle

Come learn about and meet Alexa and Google Assistant! They can play music, turn lights on and off, give you quick information, and more! Instructor Samuel Wells will lead you through the basics. Starting with a short presentation on what they can do and the pro and cons, we will then have both devices to try out and time for lots of questions. Come see if a digital assistance is a good fit for your home!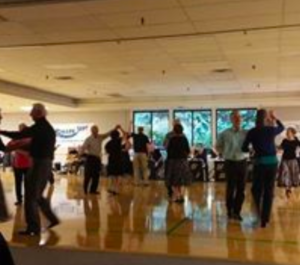 Sounds of Swing Big Band and Dance
1st, 3rd & 4th Tuesdays, 1 – 3 PM, North Bellevue Community Center
4063 148th Ave NE, Bellevue

Come listen to the Sound of Swing Band rehearse on the first, third and fourth Tuesday each month at the North Bellevue Community Center. This dementia-friendly opportunity can be enjoyed by all! On the second Tuesday bring your dancin' shoes. The band has a full session and dancing is encouraged for those who are so inclined. Just listening and watching those who are dancing is fine too. Lastly, rumor has it that there are a couple of great singers too on the second Tuesday each month.
Coffee and snack also offered. Cost: $3 on the second Tuesday for dancers. Rehearsals are free.
Contact the front desk at the North Bellevue Community Center if you have questions, 425.452.7681.
Sprouts and Seniors Playgroup
10 – 11 AM, Fourth Fridays: July 26, August 23
Greenwood Senior Center, 525 N 85th Street, Seattle
Older adults play a critical role in shaping the well-being of young children, and vice versa, but we live in a society that is increasingly segregated by age. The mutual benefits of intergenerational interaction between senior citizens and children have been abundantly researched and proven.
Please join us to promote these benefits in our community at the new Sprouts & Seniors Greenwood Playgroup. Children from birth to preschool age with their caregivers are encouraged to join. Greenwood Senior Center will have some toys, books, and puzzles available, but you are welcome to bring along favorite toys and books for children to share with the seniors during the playgroup.
RSVP by calling 206-297-0875.
Wisdom Café: Conversations with Your Younger Self
Friday, July 26, 2 – 3:30 PM, Shoreline Library
345 NE 175th Street, Shoreline

If you could give a younger person a few nuggets of wisdom, what would they be? How would you advise them to live a happy, successful life? What do you know now that you didn't at twenty?
No registration is required for this free event, facilitated by NWCCA Executive Director Rebecca Crichton.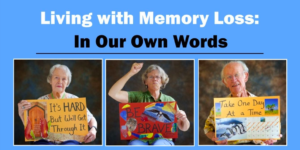 Movie and Discussion: Living with Memory Loss: In Our Own Words
Wednesday, July 31, 1 – 2 PM, Greenwood Senior Center
525 N 85th Street, Seattle
Join us to watch a documentary created at the Greenwood Senior Center, featuring participants of The Gathering Place, an early-stage memory loss program. They share inspiring insight and offer holistic narratives about living with memory loss.
Following the movie, Social Worker Carin Mack will lead participants in a discussion exploring the themes of stigma, friendship, and understanding.