July Presentation at Horizon House
Culture Matters: A Video Trip Through Asian Cultures 
With "recovering journalist" Peter Herford
Tuesday, July 16, 7:30 PM, Anderson Hall, Horizon House
900 University Street, Seattle

Our itinerant journalist returns to Horizon House with another insightful and provocative take on Asia. After starting with a troubling view from China's treatment of the Uighurs and what it means to be a minority in China, he will next introduce us to a South Korean Grandmother who says her life started at 70. Finally, he will discuss filial relationships, the celebrity culture, and how to deal with aging. As always, Herford engages his audience with facts and opinions that challenge how we see Asia and what it means to us.
Peter Herford's many assignments included Bureau Chief in Vietnam during the war; world pool producer for Apollo 11, man's first flight to the moon;, CBS News producer covering the 1968 Presidential campaign of "the new Nixon," as well as a variety of stories for 60 Minutes. More recently, he worked with independent journalists in the last years of the post-war dictatorship in Croatia and on the creation of Portugal's first all-news cable channel.
Writing Group with Rebecca Crichton is taking a summer vacation.
See you in September!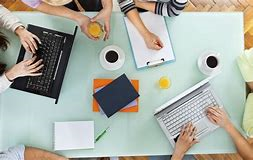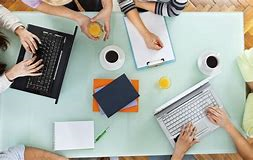 In the Larger Community

The Caregivers Club: Documentary & Discussion
Sunday, June 2, 2 – 4 PM, Greenwood Senior Center
525 North 85th Street, Seattle
Because of stigma and isolation, dementia caregivers are often left without the support to provide ongoing care for many years. This film is aimed at family, friends, faith communities and agencies with the hopes of increasing awareness of these needs. 
Before the film, hear an introduction from Marty Richards, MSW, and afterwards engage in a facilitated discussion that will look at ways that community, support groups, and other resources can provide a scaffolding for those in this role. The Greenwood Senior Center is exploring the care team approach as another way to support the dementia caregiver. Chaplain and filmmaker Trudy James will be present to explain this concept.
You can watch the film's trailer here. Register for this free event by calling 206-297-0875.
Painting with Soul
A Series of Sunday Workshops, 10 AM – 4 PM:
June 2, July 7, August 4
224 NE 65th Street, Seattle
Come paint in a safe, judgment-free environment. Process painting requires no previous art experience and the emphasis is on the creative process rather than techniques or the product. A time to create with acceptance and curiosity, allowing the magic of your own inner source of creativity to find expression. Through mindful attention and beginner's mind, the subjects of the paintings emerge and become embodied. 
Facilitated by Jan Bucy who has practiced Process Painting for 18 years and facilitated Process Arts Workshops since 2016. Jan is a practicing psychotherapist and has a deep love and respect for the creative process.
Workshop fee is $75 per session All materials provided. Send an email with questions or to register.
The Age of Love
Sunday, June 2, 1:30 PM, Frye Art Museum Auditorium
704 Terry Avenue, Seattle
This 2015 film by Steven Loring follows the humorous and poignant adventures of 30 older adults in Rochester, NY who sign up for a first-of-its-kind speed dating event exclusively for 70- to 90-year-olds. From anxious anticipation through the dates that follow, it's an unexpected tale of intrepid older adults who lay their hearts on the line, and discover how dreams and desires change — or don't change — from first love to the far reaches of life.  
Tickets are free but seating is limited. Register here.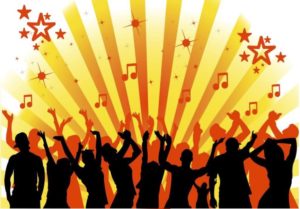 Emerald City Women's Chorus Summer Showcase
Sunday, June 2, 2 PM, Music Center of the Northwest Recital Hall
901 N 96th Street (1 block west of Aurora)

The Emerald City Women's Chorus is having its final concert of this choral year, filled with fun, beautiful music, famous duets. Maybe they'll sing one of your favorites! Of course, the music is the best part of this concert, but the next best thing is no entrance fee.
Limited parking by the Recital Hall. Street parking in the neighborhood.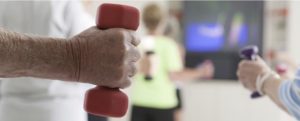 Strength & Power Training for the Older Adult
Monday, June 3, 1 – 2 PM, Wallingford Community Senior Center
4649 Sunnyside Ave N, Lower Level Good Shepherd Center, Seattle
With Paul Miller, PT, DPT, CSCS of Biojunction Sports Therapy
Learn about the changes our body undergoes as we age and how physical therapy, through the use of strength and power training, can work to combat those changes. Participate in an interactive demonstration to try out exercises you can perform at home. 
Pre-registration appreciated for this free event. Call 206-461-7825.

Family Caregivers Conference
Monday, June 3, Tukwila Community Center
This annual conference is designed for family and community caregivers and offers practical, up-to-date resources and information to help you in your caregiving responsibilities. Dynamic speakers from a variety of backgrounds including health care, rehabilitation, social work, and law will share their expertise and knowledge in twenty sessions offered throughout the day. You choose the sessions you need most in your own situation.
Pre-registration is required and space is limited.
Baby Boomer Bootcamp II
Sunday, June 9, 1 – 5 PM, Hosted at Issaquah Senior Center
75 NE Creek Way, Issaquah

Developing Resilience: Do you have it? Can you get it? Opening Keynote by Dori Gillam, Speaker, Writer, Storyteller, NWCCA Board President. 
Thinking about retiring soon? Have you recently left the workforce? The Issaquah Senior Center in partnership with King County Library System and Era Living invites you to come learn from retirement experts who will share best practices and guidelines to help you make the most of your next chapter. Refreshments served courtesy of University House Issaquah.
Please RSVP at (425) 392-2381 by June 6. Space is limited.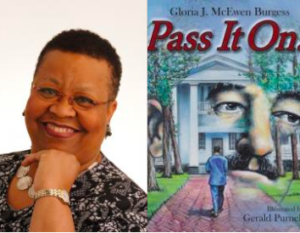 Lift Every Voice Legacy and the City of Shoreline present
Pass It On!
Shoreline Social Justice Book reading and discussion
Sunday, June 9, 2 – 4 PM, Shoreline City Hall
Council Chamber, 17500 Midvale Avenue N, Shoreline
Author, speaker and NWCCA board member Dr. Gloria Burgess will read Pass it On!, her children's picture book about her father, Earnest McEwen Jr., and his life-changing relationship with Nobel Laureate and Pulitzer Prize-winning author William Faulkner. 
This is a family-friendly event with facilitated discussion, art project, music, and food. You are also welcome to bring a copy of a favorite children's book with a social justice theme to share on a display table. The Shoreline Social Justice Book group is a rich opportunity to meet neighbors and build community by reading and discussing books written from diverse perspectives. Books selected focus on the experiences of people of color, LGBTQ, people with disabilities, and other marginalized groups, as well as social issues such as immigration and poverty. 
Email or call (206-801-2256) Suni Tolton, Diversity and Inclusion Coordinator, with any questions.
Alzheimer's Café at the Frye
Monthly on Second Tuesdays: June 11, July 9, Frye Art Museum
704 Terry Avenue, Seattle
Pre-café Gallery Discussion: 2 PM

Alzheimer's Cafe 2:30 

–

4 PM
A unique opportunity for people living with dementia, their care partners, family, and friends to enjoy companionship, good food, music, and fun in a relaxed environment. No registration is required and there is no cost, except for food and drink ordered from the menu.
Immediately before the Alzheimer's Café, visit a favorite painting or explore a new work of art in a gallery discussion tour led by a museum educator or gallery guide. For more information, contact Mary Jane Knecht, Manager, Creative Aging Programs, 206-432-8265 or mknecht@fryemuseum.org. 
Wisdom Café: Friendship and Difficult Diagnoses
2 PM, Tuesday, June 11, Richmond Beach Library
19601 21st Avenue NW, Shoreline

Most of us have friends or family who live with difficult or catastrophic diagnoses. Finding our roles as we offer care and support can be hard. We will share some approaches that have worked for us.
No registration is required for this free event facilitated by Rebecca Crichton.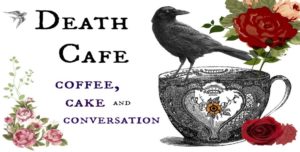 Death Café: Coffee, Cake & Conversation
Monday, June 13, 7 – 8:30 PM, Wallingford Community Senior Center
4649 Sunnyside Ave N, Lower Level Good Shepherd Center, Seattle
With Mitzi Weiland, MA, CT
At a Death Café, people, often strangers, gather to eat cake, drink tea, and discuss death. The objective is "to increase awareness of death with a view of helping people make the most of their (finite) lives." Death Café is a group directed discussion of death with no agenda, objectives or themes.
Advance registration appreciated for this free event. Call 206-461-7825.
Services for Seniors in King County: More Than You Know!
Monday, June 17, 1 – 2PM, Wallingford Community Senior Center
4649 Sunnyside Ave N, Lower Level Good Shepherd Center, Seattle

Sound Generations was founded in 1967 and serves older adults, adults with disabilities and those that care for them. Sound Generations connects people with various programs like Meals on Wheels, Volunteer Transportation, Hyde Shuttle, Minor Home Repair, Senior Rights Assistance, Caregiver Support, and other essential services throughout King County. Join Sound Generations Caregiver Advocate Bill Bengtson for an informal overview of the programs available and how to access these vital services for yourself, a family member or friend.
Advance registration appreciated for this free event. Call 206-461-7825.
Seven Actions You Can Take to Stay Out of a Nursing Home
Tuesday, June 18, 1 – 2:30 PM, Lake Hills Library
15590 Lake Hills Boulevard, Bellevue
Too often, families avoid discussing the important decisions that must be made before an illness, injury, or decline limits our ability to express our desires and/or restricts the options available. This program will help older adults, as well as adult children of aging parents, prepare for candid, knowledgeable discussion of ways to avoid a nursing home. love to the far reaches of life. 
Jeannette Franks, PhD, is a passionate gerontologist who has taught ethics, grief and loss, and courses on geriatrics and gerontology for the University of Washington for over 25 years. In 2014, Dr. Franks published To Move or to Stay Put: A Guide for Your Last Decades (available at the Bellevue Library). 
Make your reservation here for this free event. Space is limited to 24 participants.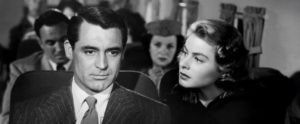 Classic Movies with Scarecrow Video: Notorious
Wednesday, June 19, 3:30 – 6 PM, Wallingford Community Senior Center
4649 Sunnyside Ave N, Lower Level Good Shepherd Center, Seattle

In this film directed by Alfred Hitchcock, a woman is asked to spy on a group of Nazi friends in South America. How far will she have to go to ingratiate herself with them?
$2 members, $4 public. Advance registration appreciated. Call 206-461-7825. Popcorn & drinks provided!
Elderhood: Redefining Aging
Rethinking What It Means To Be "Old" with Louise Aronson
Thursday, June 20, 7:30 PM, The Forum at Town Hall (west entrance)
1119 Eighth Avenue, Seattle
Since the beginning of the 20th century, worldwide life expectancy has steadily increased to the highest point in history. Yet popular culture often treats old age like a disease—a condition to be dreaded, disparaged, neglected, and denied. 
Physician and award-winning author Louise Aronson, a Harvard-trained geriatrician,takes the stage at Town Hall for a conversation on rethinking what it means to be "old." Her new book, Elderhood: Redefining Aging, Transforming Medicine, Reimagining Life, draws from history, science, literature, popular culture, and her own life to weave a new outlook of old age that's neither nightmare nor utopian fantasy, but instead an honest and respectful vision of our society's elders as still-breathing human beings full of joy, wonder, frustration, outrage, and hope. 
Admission $5. Make your reservation here.
5 Pillars of Brain Health
— 1:30 – 2:30 PM —
Monday, June 24, Skyway Library, 12601 76th Avenue S, Seattle 
Tuesday, July 9, Renton Highlands Library, 2801 NE 10th Street, Renton 
Monday, August 12, Fairwood Library, 17009 140th Avenue SE, Renton 
It's never too late to take charge of your brain health! In this hour-long, interactive session you will learn about the five pillars of brain health. Discover how living an active life—by learning more, being social, staying fit, eating right and managing stress—is our best bet for maintaining our brain health. Share your brain-boosting tips and be inspired by others.
Sponsored by AARP and King County Library System.
Momentia Eastside Group Discussion & Brainstorming Session
Wednesday, June 26, 1 – 2:30 PM, Bellevue Family YMCA
14230 Bel-Red Road, Bellevue

Are you or a loved one living with memory loss? Would you like to make your community more dementia friendly?
Community members living with memory loss and their loved ones are invited to this group discussion, where we'll brainstorm ideas for expanding dementia-friendly programming in the eastside communities. 
This limited-space event is proudly presented by UW Medicine Memory & Brain Wellness Center, City of Bellevue Parks & Community Services Department, Old Friends Club, Thriving With Dementia, Bellevue Family YMCA, King County Library System, Alzheimer's Association, Patriot's Glen, Homecare Assistance, Jefferson House, Bellevue Network on Aging. 
RSVP to Allyson Schrier by Sunday, June 23, preferably by email or call 425-358-1009.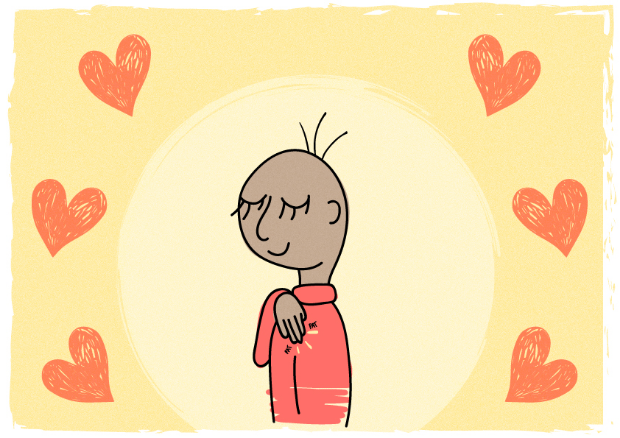 Self-Compassion: Cherishing the Jewel at the Heart of Our Being
Saturday, June 29, 9:30 AM, The Bridge at Green Lake
6846 Woodlawn Ave NE, Seattle
This one-day workshop focuses specifically on practices that enhance our capacity for self-compassion and self-care, which are foundational to our ability to be of true service and healing in the world.
Details and registration information on Brown Paper Tickets.