NWCCA Collaborates with Town Hall
In this series exploring subjects related to aging — subjects that are equally important and relevant for people of all ages — NWCCA continues its collaboration with Seattle's Town Hall.
Presence Within Absence
Dr. Jennifer Levin with Rebecca Crichton
Tuesday, May 30, 7:30 PM, 7:30 PM, Streaming & The Wyncote NW Forum at Town Hall
1119 8th Ave. (entrance off Seneca St.), Seattle
$5 – $20 sliding scale
We are all in relationships with people who have died. Whether they are our friends and family members, partners or teachers, we have all had to accept their absence from our lives. How do we remember, memorialize, and communicate with them? We will share the many ways we continue to feel the presence of people significant to us.
Dr. Jennifer R Levin is a licensed marriage and family therapist and recognized Fellow in Thanatology. She will share insights from her work with adolescents, adults, and families experiencing traumatic grief, sudden death, and post-traumatic growth. Jennifer is also the host of the podcast Untethered: Healing the Pain from a Sudden Death.

Disability and Aging – New Perspectives
with Barry Long and Dave Tatro
Monday, June 26, 7:30 PM, 7:30 PM, Streaming & The Wyncote NW Forum at Town Hall
1119 8th Ave. (entrance off Seneca St.), Seattle
$5 – $20 sliding scale
Long-time disability advocate Barry Long and Dave Tatro from Sound Generations share their lives and learning with Rebecca Crichton, ED of Northwest Center for Creative Aging. An opportunity to learn more about how to interact with and support people with both visible and invisible disabilities.
Virtual (and some live) Offerings in the Larger Community
AARP Washington
Click the title or date links to learn more & register for these events. For more offerings later in the month, click here.
Cooking Class: A Taste of India
Thursday, June 1, 1 – 2:30 PM
This webinar will include recipes and cooking demonstrations of a healthy flavor-packed latte beverage as well as an oat and lentil porridge that can be served as breakfast, lunch, or dinner.
Great Women Singers of the 20th Century: Sarah Vaughan
Saturday, June 3, 1 – 2 PM
The incomparable Sarah Vaughan – a bebop singer with an impressive operatic range – lends her signature voice to a selection of jazz standards as part of a memorable performance filmed in the mid-1980s.
Boosting Your Brain Health Naturally
Monday, June 5, 10 – 11 AM
Review the elements of an optimal diet to support brain health, which emphasizes whole- and plant-based foods. The discussion will also examine why you may want to consider reducing or eliminating highly processed foods, meat, and dairy. 
Elderwise Presents Artful Dementia
Wed. – Sun., June 2 – 26, 11 AM – 6 PM (closed for lunch 2 – 2:30), A/NT Gallery
Opening Reception Saturday, June 3, 5 – 8 PM
An opportunity to experience the beautiful watercolors created in the Elderwise Adult Day Program at the A/NT Art Gallery in the Seattle Center International Fountain Pavilion. 
Garden Discovery Program – Spring
Fridays, June 2, 10:30 AM – 12 PM
The Memory Hub, 1021 Columbia Street, Seattle
Discover changes through the season, engage in horticultural activities, and learn what makes this public "memory garden" particularly accessible to people living with dementia and their families in this 3-part series. Light refreshments provided. Email Marigrace Becker with questions. Click here for full Memory Hub calendar.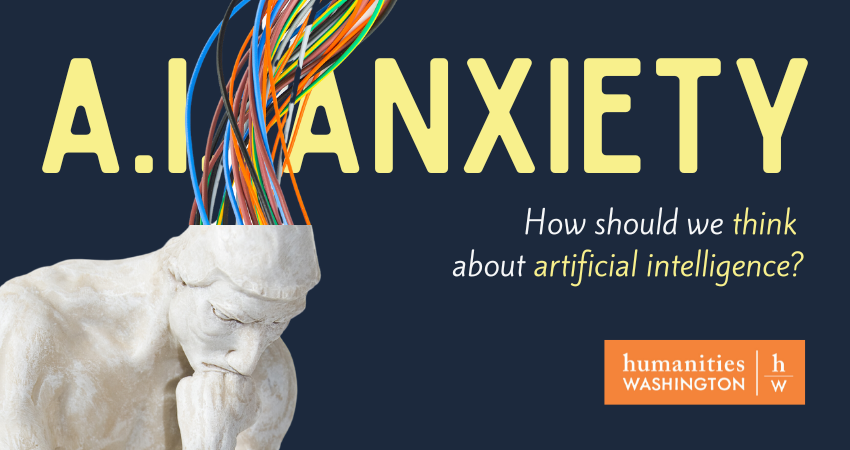 AI Anxiety: How Should We Think About Artificial Intelligence?
Tuesday, June 6, 7 – 8 PM, Bickersons Brewhouse, 1514 NW Leary Way, Seattle
Presented by Humanities Washington
Our reaction to the rapid rise of AI has been a mix of fear, awe, excitement, and anxiety, and Humanities Washington has asked four experts to go beyond the hype to have a casual conversation about humanity in the age of artificial intelligence. Click here to learn more and for streaming link.
Flag Books
Tuesday, June 13, 1 – 3 PM, Bainbridge Island Senior Community Center
370 Brien Drive SE
Based on a simple folded accordion, flag books can be used to explore movement and layers of action in text and image. Layers of paper create "flags" that extend and pop out from the folded pages of the book, making it a delightful structure for evoking movement and adding narrative through words or images. Presented in conjunction with Bainbridge Island Museum of Art. Click here to learn more and for the registration link.
One Day University in Seattle
Saturday, June 17, 9 AM – 1 PM, Kane Hall at University of Washington
After a three-year hiatus, The Seattle Times presents the return of One Day University. Fans of lifelong learning will enjoy a morning of three live lectures from some of the country's top professors.
9 AM – 10:05 AM: When Weather Changed the Course of History
Caroline Winterer / Stanford University
10:25 AM – 11:30 AM: Four Memorable Musicals that Changed Broadway
Sean Hartley / Kaufman Music Center
11:50 AM – 12:55 PM: The Science of Problem-Solving
Catherine Sanderson / Amherst College
For registration information and details on the day's programs, click here.
History Café: A Decade of Gender Justice
Wednesday, June 21, 6:30 – 8 PM, MOHAI and Streaming
Join Gender Justice League for a discussion on transgender and gender diverse activism in Washington State. The organization's work has included fighting for increased access to gender-affirming care, creating community through Trans Pride Seattle, and more. History Café is produced as a partnership between HistoryLink and MOHAI. Click here to learn more and for ticket information.
here:now Artwork Discussion
Tuesday, June 27, 1 – 2 PM, Presented by Frye Art Museum
Explore art from the comfort of your home in a facilitated, small-group discussion with a museum educator, featuring artworks from the Frye collection and exhibitions.

What Do We Need to Know About Loss, Grief, Death, and Dying?
Rebecca Crichton at Lifetime Learning Center
Mondays, July 10, 17, 24 & 31, 9:30 – 11 AM, LLC, 3841 NE 123rd Street, Seattle
Join Rebecca Crichton for four sessions focused on these uncomfortable and inevitable topics, ones that are important to learn and address as we age and support others through these most natural and significant life processes. Learn basic concepts, explore resources, and share our own experiences with these important life experiences. Registration will be available later in June on the LLC site.
Unless indicated, events are free and held at GSC.
525 N. 85th Street, Seattle
Needle Arts Group
Thursdays, June 1, July 6, 10:30 AM – 12 PM
Do you knit, sew, do cross-stitch, quilt, or embroider? Rug hooking? Bargello? Any type of needle and thread/yarn work is welcome. Bring your project and enjoy some social interaction. Call to register, 206-297-0875.
CPR/First Aid/HIV Certification
Saturday, June 3, 9 AM – 12 PM, Phinney Center Blue Building, Room 7
$50 PNA Members/$60 Public
Learn first aid, infant, child, and adult CPR, HIV and blood-borne pathogens, with a focus on injury prevention and safety. Taught by Ken Norris, a 26-year veteran of the Seattle Fire Department who has taught CPR for 25 years. Modified to meet COVID-19 safety requirements. Certificates issued at the end of class. Click here to register or call 206-783-2244.
ESML Art Appreciation Group
2nd & 4th Wednesdays through July 12, 1 – 2 PM
This one-hour, online program will include viewings of classic and contemporary works of visual art along with guided discussion, all in a relaxed, supportive setting. Suitable for folks with Mild Cognitive Impairment and Early Stage Memory Loss. Click here for exact dates. Email to register.
Bloodworks Northwest Pop-up Blood Drive
Friday, June 9, 9:30 AM – 4:30 PM
As our community continues to face a dangerous blood and platelet shortage, Bloodworks Northwest is in dire need of donations to supply local hospitals. People are urged to make appointments as soon as possible. To make an appointment or search for donation opportunities at other locations, visit https://schedule.bloodworksnw.org or call 800-398-7888.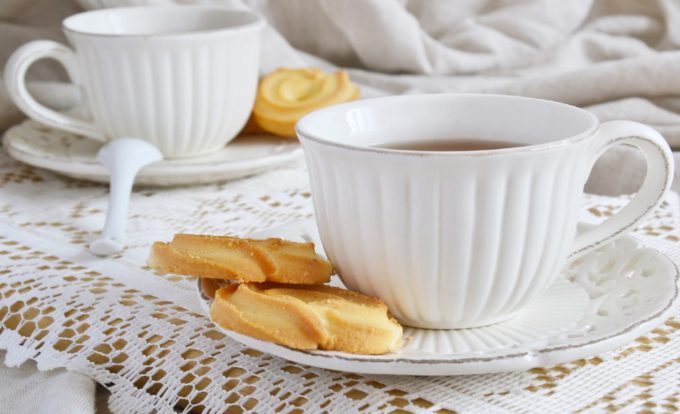 Afternoon Tea for 90 and Over
Wednesday, June 14, 1 – 3 PM
Calling all nonagenarians and centenarians: GSC is having a party to celebrate those long-lived individuals who add so much to our community! Expect tea, treats, and conversation about aging well. Call to RSVP, 206-297-0875.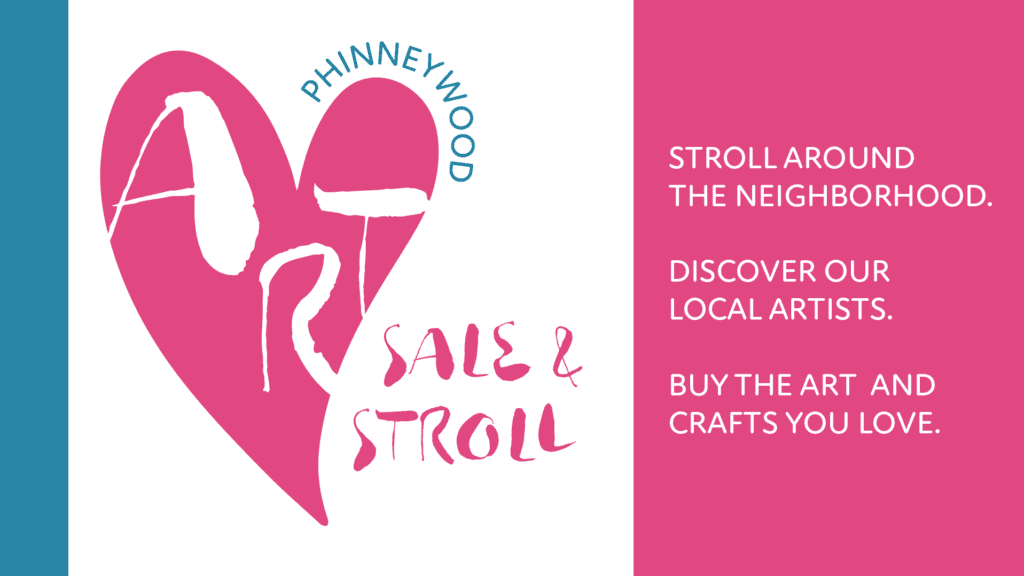 PhinneyWood Art Sale and Stroll
Saturday, June 18, 12 – 4 PM
Phinney-Greenwood neighborhood yards & Phinney Center Lower Parking Lot
Visit outdoor pop-up galleries and boutiques. Using their mobile map (coming mid-June) as your guide, take a stroll or drive around the neighborhood and peruse art, jewelry, photography, cards, clothing, accessories, textiles, pottery, and more. Click here for more details.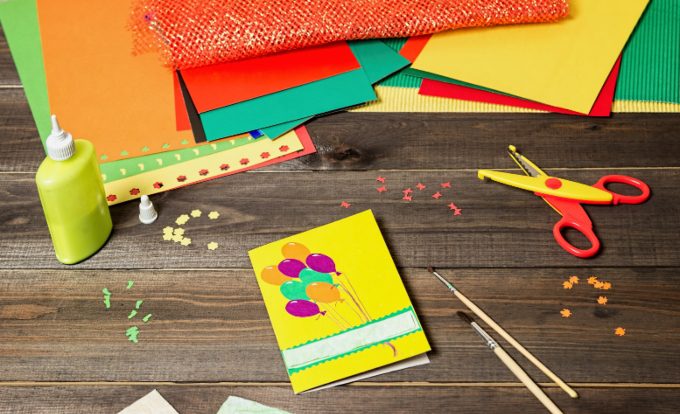 Card Making Workshop
Monday, June 21, 1 – 3 PM; PNA Members $5; Non-member $7
All supplies will be provided in this open workshop where you can follow some provided templates, or harness what is available to express your own style. 10 students maximum. Call to RSVP, 206-297-0875.
Memoir Writing Workshop with Peter Bacho
Saturday, June 3, 12 – 2 PM
Acclaimed local author and writing professor Peter Bacho breaks down the elements of creative nonfiction writing in this interactive workshop. His book Cebu won the American Book Award. Click here to register.
Tech Programs with Bridget of GentleTechHelp.com
These programs will not be recorded. Notes will be emailed to registrants after the session. Please click the title links to register.
What Is a Podcast?
Wednesday, June 7, 2 – 3 PM
Learn how to listen to podcasts, audio shows that range from lectures to comedy series.
Explore Civic Phone Apps
Wednesday, June 14, 2 – 3 PM
Get information about earthquakes, power outages and transportation systems with this overview of apps.
Explore Video Calling Options
Wednesday, June 21, 2 – 3 PM
Video calling allows us to see and talk to others. Explore how it works on different platforms and devices.
Free Tech Resources for Language Learning and Translation
Wednesday, June 28, 2 – 3 PM
Discover free digital tools that can help you learn other languages and translate voice or text.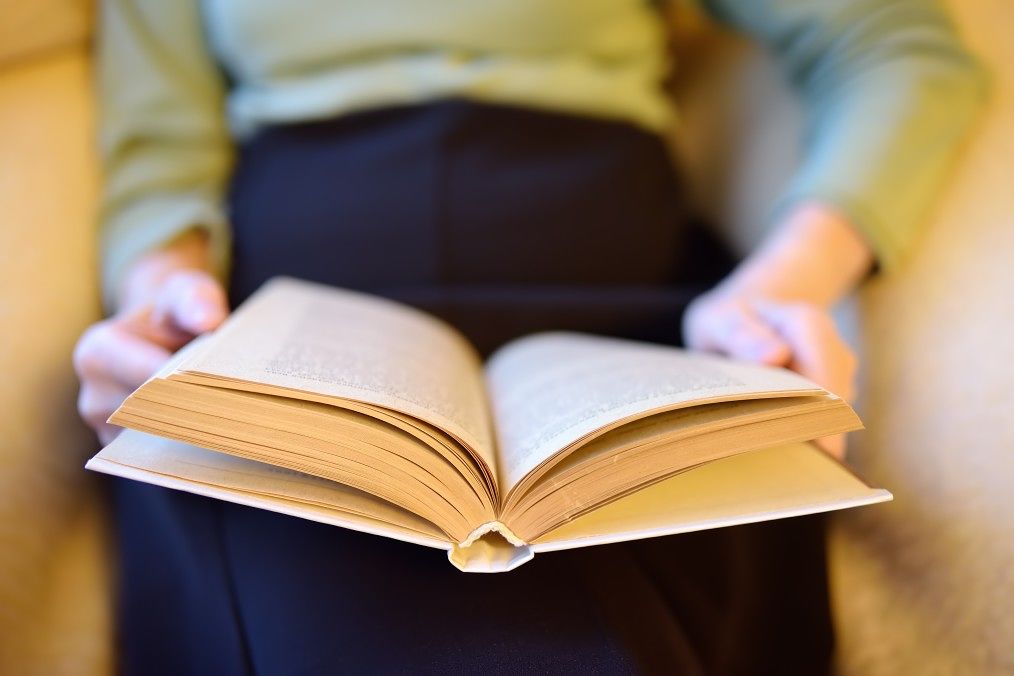 Aging Well Learning Community
Saturday, June 17, 10:15 AM – 12:30 PM
An open-learning community dedicated to aging well with consciousness, courage and contribution. You do not need to have read the book to participate in the discussion. New members always welcome. Click here to learn more and to register.
June 17: Life is in the Transitions—Mastering Change at Any Age by Bruce Feiler
Silver Kite Community Arts: Celebrating Juneteenth
Wednesday, June 21, 1 – 2:30 PM
Juneteenth recognizes the emancipation of African American enslaved people on June 19, 1863. Multi-genre guests will share Juneteenth's history through storytelling, music, movement and reflection. Facilitated by Merri Ann Osborne and The Mahogany Project. Register at silverkite.us/kcls. You will see "GUEST AREA." Enter KCLS2020 for the password and choose your class.
NEST Special Events
Seattle Chamber Music Society Presents the Concert Truck
Thursday, June 22, 1:30 – 2:30 PM; Park area across the street from NEST Office, 8008 35th Ave NE, Seattle
Seattle Chamber Music Society (SCMS) musicians are joining Concert Truck artists to play a series of concerts throughout the region. They will be in the Seattle area for a week only. NEST is lucky to be hosting this free and open-to-the-public concert! Bring a chair, pack a picnic, and enjoy the music. Registration is not required.
Third Place Books: Best Books to Read This Summer
Tuesday, June 27, 2:30 PM; Third Place Books Ravenna, 6504 20th Ave NE, Seattle
Theo Henderson and Kalani Kapahua, store managers and booksellers extraordinaire, will share their favorite and hottest books for your summer reading pleasure. If you're a book lover, you don't want to miss this! Space is limited so be sure to click here to register.
On-going Events & Programs
Alzheimer's Café at The Memory Hub
Monthly, Second Tuesdays, 2:30 – 4 PM: June 13, July 11, August 8, Sept. 12, Oct. 10
1021 Columbia St., Seattle
A unique opportunity for people living with dementia, their care partners, family, and friends to enjoy companionship, live music, and fun in a relaxed environment. Pre-registration required. Click the date to register. For more information, email or call Mary Jane Knecht, 206-432-8265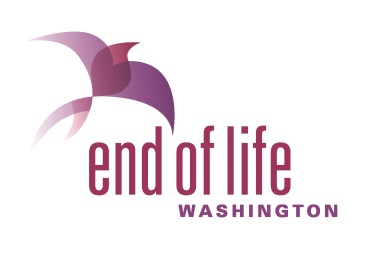 End of Life Ready Planning Sessions
Wednesday, May 10, 12 – 1 PM
Wednesday, May 24, 6:30 – 7:30 PM
Review how to fill out and document a set of Advance Directives, how to choose a Health Care Agent if you can't speak for yourself, and what choices are legal and accessible to die on your terms in Washington State. Presented by End of Life Washington. Click the dates to register. To learn more, click here.

Ongoing NEST Classes Open to the Public
Northeast Seattle Together (NEST) is a non-profit grassroots community based on the nation"virtual village model." Click here for their calendar. Call 206-525-6378 or email with questions.
Moving with Greater Ease: Feldenkrais – Tuesdays, 11 AM – Noon
Gentle movements to help students move with increased comfort, flexibility, and balance.New participants, please call 206-525-6378 or email.
Morning Walking Group — Wednesdays, 11 AM – 12 PM
45-minute walks through Magnuson Park. Meets in parking lot E4 at the north end of Lake Shore Drive NE.
Mind, Body, Spirit, Healing Community Qi Gong — Wednesdays, 12 – 1 PM
In this virtual class, deeply relax and practice self-healing meditations in still (internal) and moving (external) forms. Call 206-525-6378 or email to register.

Low Vision Support Group – Second Thursdays, 2 – 3 PM
NEST Office, 8008 35th Ave NE, Fireside Room. Share resources and coping strategies.

Pickleball — Fridays
Beginner/Novice: 11 AM – 1 PM; Intermediate/Advanced: 1 – 3 PM
Wedgwood Presbyterian Pickleball Court, 8008 35th Ave NE (parking lot). Weather dependent.
The Gathering Place: In-Person & Virtual
An early stage memory loss enrichment program
Virtual: Tuesdays, 1 – 3 PM
In-Person: Thursdays, 1 – 4 PM, Greenwood Senior Center, 525 N 85th Street, Seattle
A weekly enrichment program for people with mild cognitive impairment (MCI) or early stage memory loss (ESML). Not a drop-in group but an ongoing commitment limited to 8 participants. Virtual: $20 per session; In-person: $40 per session. Some scholarships available. For more information, email or call Carin Mack, MSW, 206-230-0166.
Wallingford Senior Center
Wallingford Senior Center is offering an extensive selection of both Zoom and in-person programs. Click here for details. Email with questions.

Humanities Washington Programs
Humanities Washington holds events and programs led by cultural experts, scholars, and storytellers, who discuss everything from Washington State history to philosophy to current social issues. Click here for their current calendar and to learn more.
Seattle Public Library Arts Access
Two free services for streaming videos available: Kanopy and Access. All you need is a library card. You can get one now, for digital access, at spl.org. On Kanopy you can stream 5 free programs a month. Access is unlimited streaming.
Silver Kite Community Arts
SilverKite is teaming with the local library systems to offer online intergenerational arts workshops, talks, social hours, and performances for the community. Visit their website for schedules and to learn more.