Virtual (and some live) Offerings in the Larger Community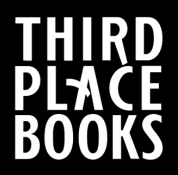 Third Place Books: What to Read This Fall
Tuesday, October 4,, 3:30 – 4:30 PM, Third Place Books Ravenna
6504 20th Ave NE, Seattle
Third Place Books is welcoming the NEST community back to their store. Theo Henderson and Kalani Kapahua, store managers and booksellers extraordinaire, will share their favorite and hottest books for your fall reading pleasure. Click here to RSVP or call 206-525-6378. Space is limited.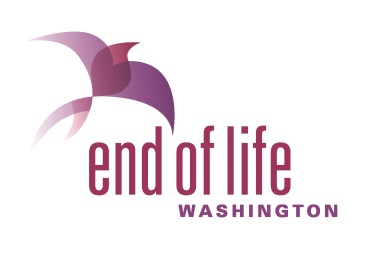 End of Life Ready Planning Sessions
Wednesday, Oct. 5, 10:30 – 11:30 AM; Wednesday, Oct. 19, 6:30 – 7:30 PM
Review how to fill out and document a set of Advance Directives, how to choose a Health Care Agent if you can't speak for yourself, and what choices are legal and accessible to die on your terms in Washington State. Presented by End of Life Washington. Click the dates to register. To learn more, click here.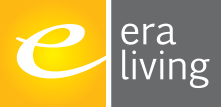 Webinars presented by Era Living
RSVP to (206) 470-8036. Click here to learn more and to see their in-person programs.
Look Again: Early Stage Memory Loss Guided Art
Friday, October 7, 10 – 11 AM
Bainbridge Island Museum of Art, 550 Winslow Way E
These facilitated art discussion for individuals living with early-stage memory loss and their care partners has returned to meeting in-person at the museum. Look Again uses a combination of Visual Thinking Strategies and other facilitation techniques to support an engaging and accessible discussion. Prior registration not required except for groups larger than 3. Email: creativeaging@biartmuseum.org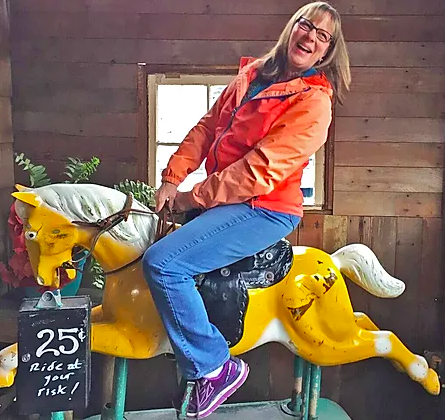 New Creative Aging Series Presented by Era Living, NEST & NWCCA
What's Age Got to Do with It? with Dori Gillam
Monday, Oct. 10, 2 – 3:30 PM, NEST Office, Fireside Room, 8008 35th Ave NE Seattle
Aging is the only identity group of which we are all always a member, yet in employment decisions, health care, and even in birthday cards, it's common to make assumptions about older adults as being "over the hill" or label younger people as "entitled" or "lazy kids." In this interactive and entertaining program, NWCCA Board President Dori Gillam shows us how ageism is as institutionalized and systemic as are racism or sexism. She welcomes individuals from every generation to explore how we can begin valuing people of all ages. Pay what you can. Recommended donation for nonmembers is $10. RSVP to (206) 470-8036.
Memory Loss: Guide to Next Steps
Thursdays, Oct. 13, Nov. 10, Dec. 8, 2 – 3 PM
The Memory Hub, 1021 Columbia Street, Seattle
Have you recently been diagnosed with mild cognitive impairment or dementia? Get your questions answered by an expert panel including peer mentors who share strategies for living well with memory loss, and a medical provider from the UW Memory & Brain Wellness Center. Click the title for the Living With Memory Loss handbook. Click here to learn more and to register. Email Marigrace Becker with questions.
Elderwise Returns to Full 4-Hour Program
Located at The Memory Hub, 1021 Columbia St., Seattle
As they continue to take precautions to help keep staff and participants safe, Elderwise is appreciating the opportunities offered by being at the Memory Hub. In Maude's Garden, just outside the program room door, participants get the chance to explore the sights and scents of the sensory garden and enjoy a snack under the inviting shade of the arborvitae. For information on current availability or to be added to their waiting list, please email.
Elderwise is also looking for part-time employees and volunteers to help make a difference in the lives of seniors living with dementia and their caregivers. Click here to learn more.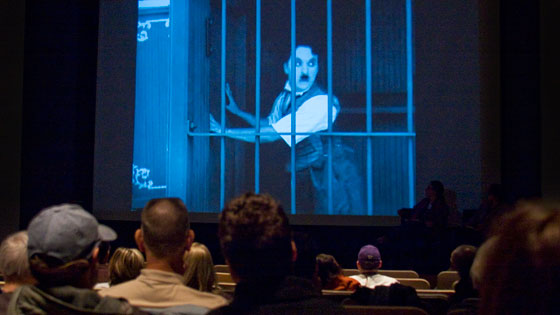 Meet Me at the Movies: People and Places of the Pacific NW
Saturday, October 15, 12 – 1:30 PM, Free
Edmonds Center for the Arts, 410 4th Avenue N, Edmonds
An interactive film program that celebrates the wonder of film and its ability to connect us with memories. As a part of Edmond's Center for the Arts Dementia-Inclusive Series, this program is designed for people with memory loss and their care partners, and can be enjoyed by all adults. Theme-based film clips are shown, followed by facilitated audience discussion. Presented by Frye Art Museum with Aging Wisdom. Click here to learn more.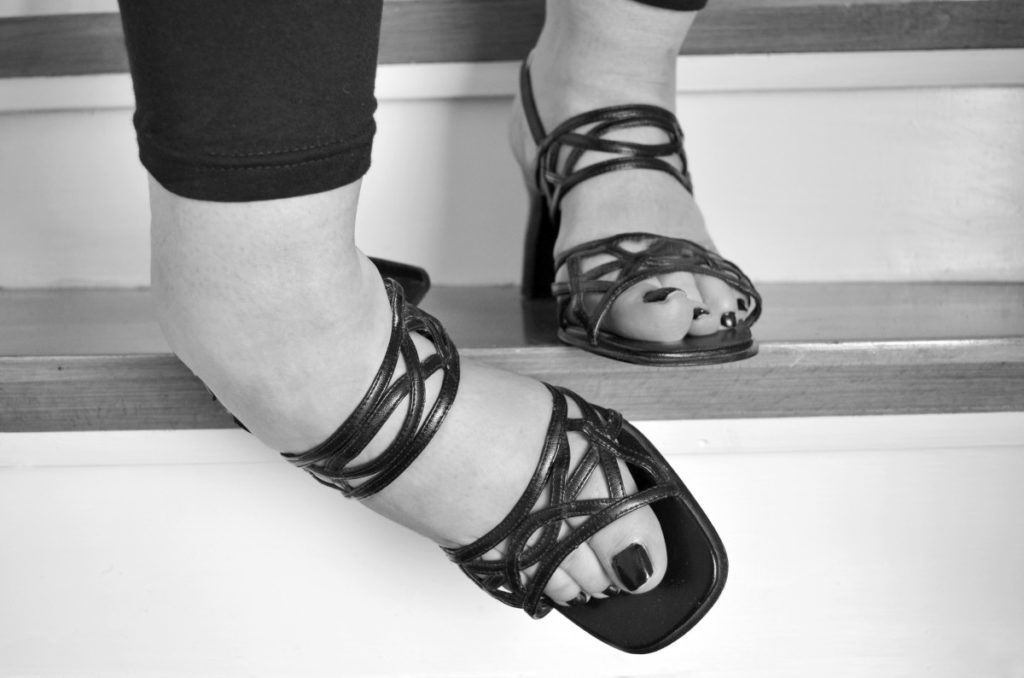 NEST Fall Prevention Workshop
Two part series: Mondays, October 17 & 31, 2 – 3 PM
Free for members, $20 non-members
Not only should we be aware of indoor surroundings, but rain, slick streets and sidewalks covered with leaves, pinecones, and mud present hazards that can be difficult to avoid. On Day #1, Silver Denton, Physical Therapist at the UW Med Center, will focus on what we can do to reduce the risk of falls and to stay safe in our homes by making some changes. Day #2 will be a hands-on interactive session, where attendees will be evaluated for fall risk. Exercises you can do to improve your balance (and thereby to prevent falls) will be demonstrated. Email NEST, call 206-525-6378 or click here to register.
AARP Washington
Click the title links to learn more and register for these free events. For more offerings, click here.
History Café: AI, Data, Automated Inequity
Wednesday, October 19, 6:30 – 8 PM, Streaming & MOHAI, 860 Terry Ave N, Seattle
Artificial Intelligence (AI) influences our daily lives in hidden ways, including healthcare, housing, and more. These systems can have devastating impacts, particularly for marginalized communities. This discussion is presented in conjunction with the traveling exhibit, Artificial Intelligence: Your Mind and the Machine, opening at MOHAI on October 15. History Café is produced as a partnership between HistoryLink and MOHAI. Click here to access the streaming link and register for this free event.
Virtual Humanities Washington Talk
What Are We Afraid Of?
Wednesday, October 26, 7 PM
Vengeful spirits, destructive sea monsters, and powerful witches—these threatening figures appear across time and cultures. Why? And what do they say about our common human fears? Three scholars and storytellers will tell scary stories and discuss the similarities and differences in how their tales address human and cultural anxieties. Click here to learn more and to register. For a complete list of upcoming Speakers Bureau programs, click here.
In-Person Offerings at Greenwood Senior Center
525 N. 85th Street, Seattle
Unless indicated, events are free.
Creating Space for Meaning and Hope
Mondays, Oct. 3, 10 & 17, 1 – 2:30 PM, $10
We have been living with change and uncertainty. Let's imagine we have turned a corner and take time to consider how we want to nurture ourselves, and how to be open to our fears and surprises. What gives you inspiration? What is your experience of being connected? Facilitator Chava Monastersky, MSW, is a social worker and chaplain. 10 students maximum. Call to register, 206-297-0875.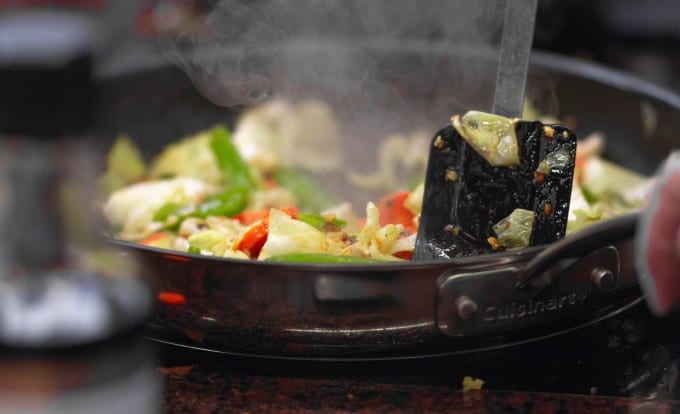 Pots and Plans Nutrition and Cooking Class
Tuesdays, Oct. 4 – Nov. 8 , 1 – 2 PM, Online
Chicken Soup Brigade is partnering with the Greenwood Senior Center to present this free series. Learn how to prepare easy, affordable, and healthy recipes. Plus, an option to pick up a free grocery bag each week containing the week's recipe ingredients to cook at home! Register here or email Ariel with questions.
Classic Movies with Scarecrow Video: The Ghost and Mrs. Muir
Wednesday, October 26, 1 – 3 PM, Greenwood Senior Center
525 N 85th Street, Seattle
Scarecrow Video, a local nonprofit film organization dedicated to championing the role of film arts in community, cultural, and civic life, presents quarterly classic movies at the GSC. In The Ghost and Mrs. Muir (1947), a spirited widow rents a haunted cottage and builds an emotional bond with the resident ghost. Directed by Joseph Mankiewicz and starring Rex Harrison and Gene Tierney. Call to register, 206-297-0875.
Community Remembrance Celebration
Monday, Oct. 31, 1 – 2:30 PM, Greenwood Senior Center
525 N 85th Street, Seattle
A unique opportunity to pause the business of daily life and honor the souls of our loved ones. Around the world during this season, there are special days alive with traditions. Celebratory and somber feelings ebb and flow. Such days offer us a way to be intentional and creative in our mourning. At times a solo endeavor and at times, together. Lisa Bakke, GSC's Therapeutic Consultant, will be holding space to invite remembrance, to honor those who have gone before us and to celebrate their spirits. Electric candles will be available to light during this time. There will be a chance to share and to observe silence. Bring a picture or memento if you wish. Call to RSVP: 206-297-0875.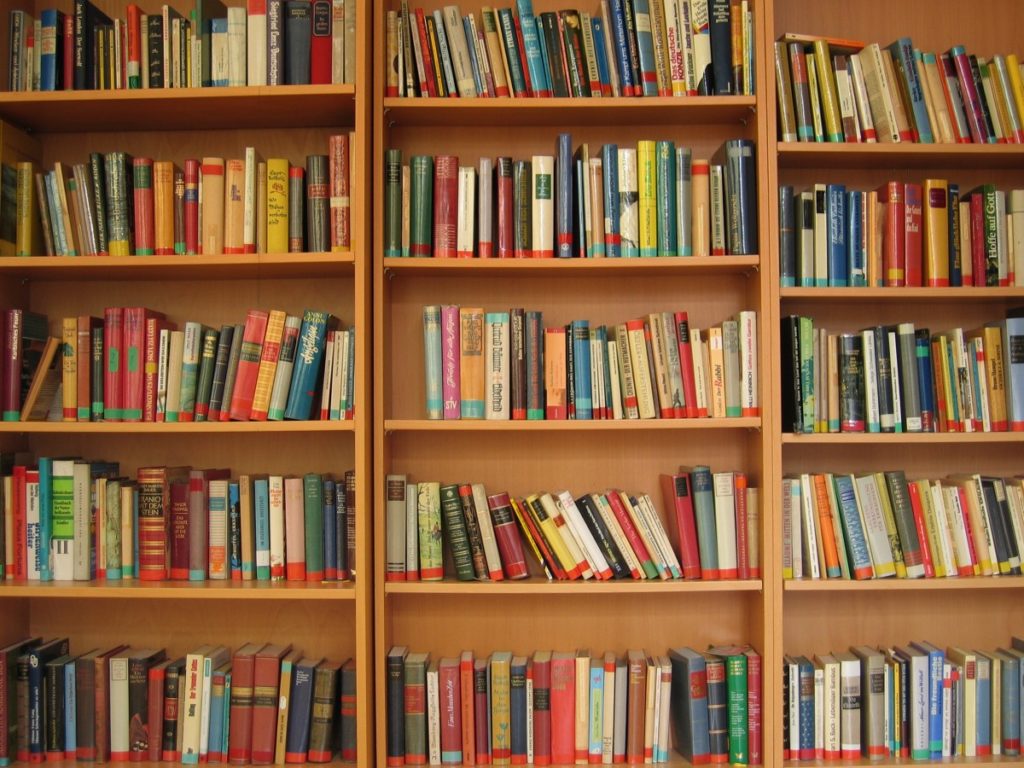 First Tuesday Book Group
Tuesday, October 4, 7 – 8 PM
The reading list for the group is here. New members are always welcome. Please register. You will be sent a Zoom link.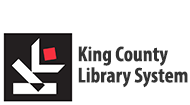 Pioneers in Aging Fall Series
Click the title links to learn more & to register
Sponsored by KCLS Foundation and in partnership with the Frye Art Museum, Aging Wisdom, Northwest Center for Creative Aging, Era Living and the UW Memory and Brain Wellness Center.
Tech Programs Taught by Bridget of GentleTechHelp.com
These programs will not be recorded. Notes will be emailed to registrants after the session. Please click the title links to register.
Questions About Medicare?
Wednesdays, October 12 & October 26, 12 – 4 PM
The Statewide Health Insurance Benefits Advisors (SHIBA) is a free, unbiased and confidential counseling service of the Washington State Office of the Insurance Commissioners (OIC). SHIBA's trained and impartial volunteers are available to assist consumers with their Medicare-related questions. Click the date for make an appointment for a one-hour phone session.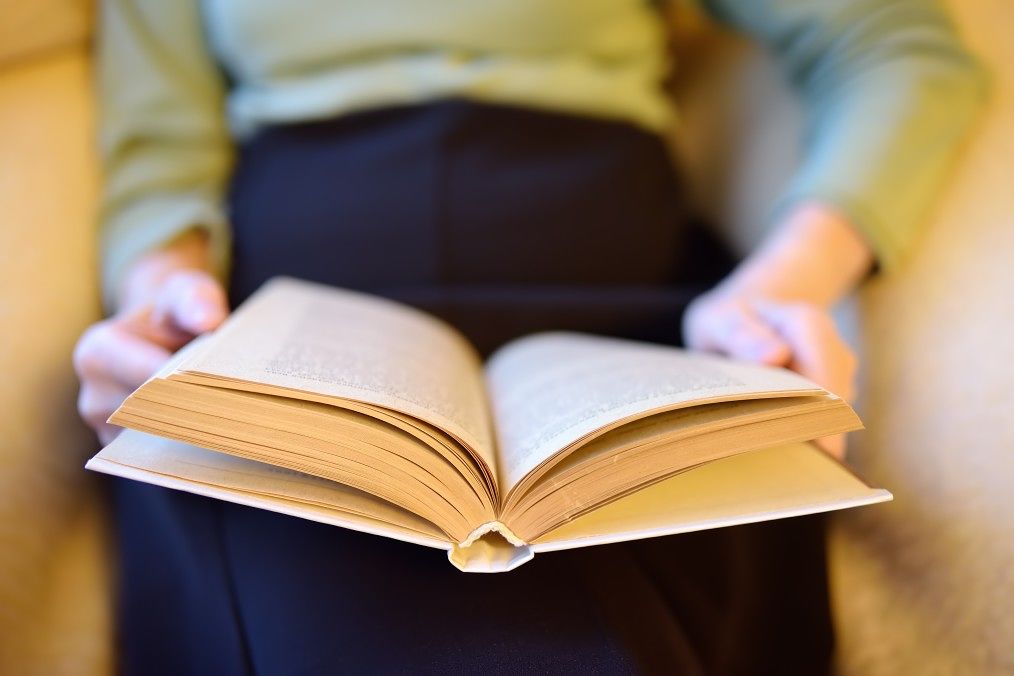 Aging Well Learning Community
Saturday, October 15, 10:15 AM – 12:30 PM
An open-learning community dedicated to aging well with consciousness, courage and contribution. Enjoy nonfiction and fiction books, films and other arts as catalysts for reflection and conversation. New members always welcome. Click here to learn more and to register.
Food and Mood
Tuesday, October 18, 6:30 – 7:30 PM
Explore the effects of food on your mood and vice versa. Gain a better understanding of your food cravings, learn about important nutrients and be able to identify which nutrient-dense foods best improve mood. Click here to register.
Silver Kite Community Arts: Writing Fictional Characters
Monday, October 24, 1:30 – 2:30 PM
Guided by instructor Pearl Klein, explore the role of setting in fiction by looking at some published examples, and do writing exercises to explore the way settings can anchor and develop our stories.
SilverKite Community Arts offers their stimulating creative engagement opportunities and social connection free to KCLS patrons. Visit the KCLS Events page and search for SilverKite for more of their offerings. Register at silverkite.us/kcls. In the "Guest Area," enter KCLS2020 for the password. Visit their website for schedules and to learn more.
On-going Events & Programs

Ongoing NEST Classes Open to the Public
Northeast Seattle Together (NEST) is a non-profit grassroots community based on the nation"virtual village model." Click here for their current newsletter and events. Call 206-525-6378 or email with questions.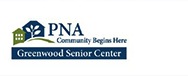 Ongoing from Greenwood Senior Center
Wallingford Senior Center
Wallingford Senior Center is offering both Zoom and in-person programs. Click here for details. Email with questions.

Humanities Washington Programs
Humanities Washington holds events and programs led by cultural experts, scholars, and storytellers, who discuss everything from Washington State history to philosophy to current social issues. Click here for their current calendar and to learn more.
Seattle Public Library Arts Access
Two free services for streaming videos available: Kanopy and Access All you need is a library card. You can get one now, for digital access, at spl.org. On Kanopy you can stream 5 free programs a month. Access is unlimited streaming.
Silver Kite Community Arts
SilverKite is teaming with the local library systems to offer online intergenerational arts workshops, talks, social hours, and performances for the community. Visit their website for schedules and to learn more.