NWCCA Collaborates with Town Hall
We are excited to begin 2023 with a new collaboration with Seattle's Town Hall — a series exploring subjects related to aging; subjects that are equally important and relevant for people of all ages. Each month features presenters and topics that invite both the live audience and streaming viewers to entertain new perspectives about how we age in today's world. Rebecca Crichton, Executive Director of NWCCA, will moderate these events using a variety of formats to expand exploration of each topic. Join us!

Priscilla Long with Elayne Vogel on Creating and Aging: How the Arts Help Us Thrive in Old Age
Thursday, February 9, 7:30 PM, Streaming & The Forum at Town Hall
1119 8th Ave. (entrance off Seneca St.), Seattle
$5 – $20 sliding scale
What does it really mean to "age with grace" and how can we enact changes in our lives that could lead us to a successful transition in lifestyle? Priscilla Long and Elayne Vogel explore how current science presents old age as a potentially happy, creative, and productive time.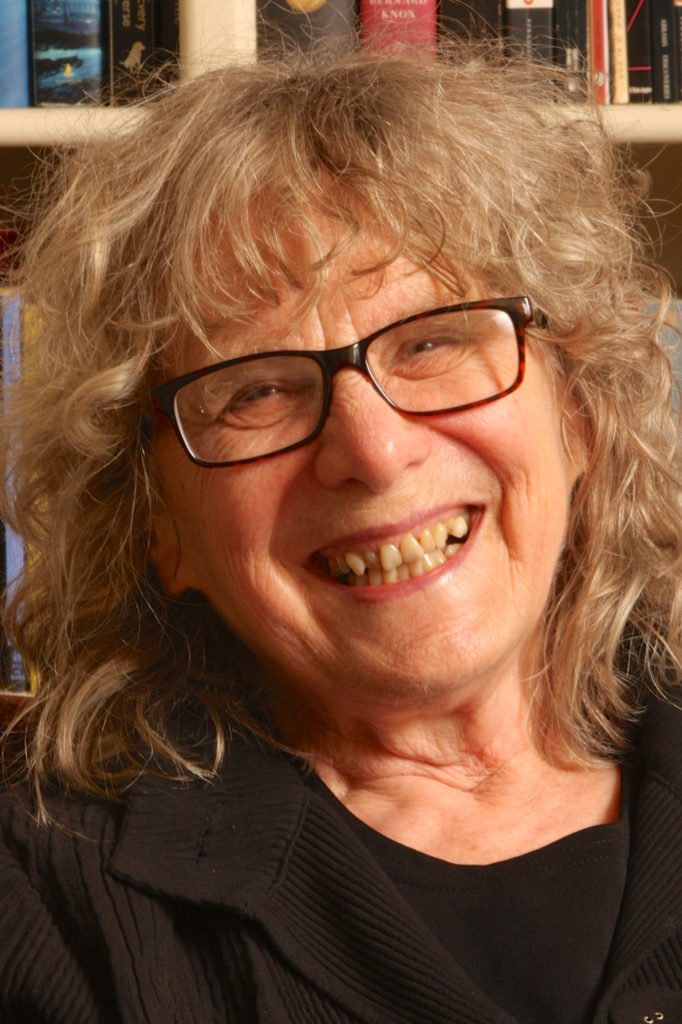 Priscilla Long is a Seattle-based writer of science, poetry, creative nonfiction, fiction, and history, and a longtime independent teacher of writing. Her seventh book is Dancing with the Muse in Old Age. Her awards include a National Magazine Award and ten of her essays have been honored as notable in various editions of the Best American Essays.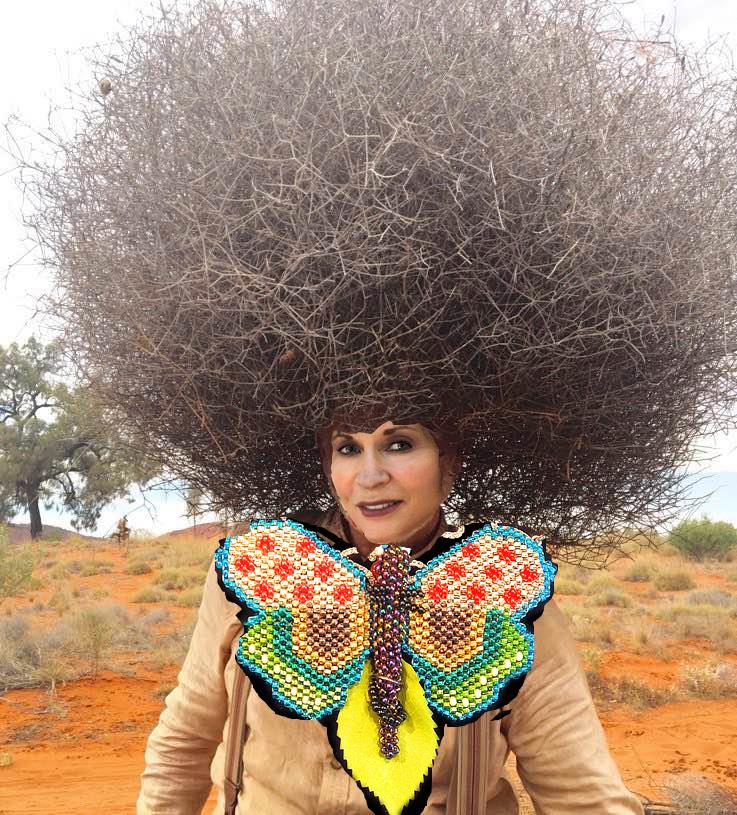 Elayne Vogel's unique artwork is guided by unusual materials, creating a body of work that truly qualifies as 'mixed media.' Solo shows of her work in diverse media have been held at PacificLutheran University, the Linda Hodges Gallery in Seattle, the UW Meany Art Gallery, and the GreenRiver Community College Art Gallery.
Click here for more details, ticket and streaming info.
Virtual (and some live) Offerings in the Larger Community
Memory Navigator Consultation Services
Free 30-minute appointments on Tuesdays & Thursdays, 10 AM – 3 PM
The Memory Hub, 1021 Columbia Street, Seattle
You can reserve an available time slot with a care consultant from the Alzheimer's Association on the Memory Navigator booking page. They will help you get connected with helpful memory loss resources and discover what may be available in your area to help you thrive. Email Marigrace Becker with questions. Click here for full Memory Hub calendar.
Look Again: Early Stage Memory Loss Guided Art
Friday, February 3, 10 – 11 AM
Bainbridge Island Museum of Art, 550 Winslow Way E
Facilitated art discussion for individuals living with early-stage memory loss and their care partners. Look Again uses a combination of Visual Thinking Strategies and other facilitation techniques to support an engaging and accessible discussion. Prior registration not required except for groups larger than 3. Email: creativeaging@biartmuseum.org
AARP Washington
Click the title links to learn more and register for these free events. For more offerings, click here.
AARP Theater: "Swan Lake" at the Bolshoi
Sunday, February 5, 4 – 7 PM
This demonstration will explore ways to optimize your LinkedIn profile for networking, covering such things as how to make connections safely and join groups, key tips for messaging new connections, and sharing content in your groups and profile.
One Day University: Stress Management – The Power of Mindset
Wednesday, February 15, 3:30 – 5 PM
Professor Nicole Weekes lecture will explore cutting-edge research on the power of one's mindset – literally meaning the setting of the mind toward particular expectations – to influence thoughts, feelings and behavior and stress management.
Home and Garden: Understanding Orchids
Wednesday, February 22, 3:30 – 4:30 PM
Horticultural Specialty Grower Greg Griffis will share his top tips and tricks for keeping your orchids alive and thriving, and will even demonstrate how to properly repot an orchid.
here:now Artwork Discussion
Tuesdays, February 28, March 28, April 25, 1 – 2 PM, Presented by Frye Art Museum
Explore art from the comfort of your home in a facilitated, small-group discussion with a museum educator, featuring artworks from the Frye collection and exhibitions.
here:now Art-making and Discussion Class
Six sessions starting Wednesday, March 1, 2 – 4 PM, Frye Galleries and Art Studio, 704 Terry Avenue, Seattle
Enjoy conversation, works of art and hands-on exploration with different art mediums in this class led by a specially trained museum educator and teaching artist.
Designed for adults living with dementia and their care partners, here:now is a free arts engagement program that celebrates present-moment awareness and new possibilities for creative expression. Space is limited and pre-registration is required. For more information or to register, call 206-432-8265 or email.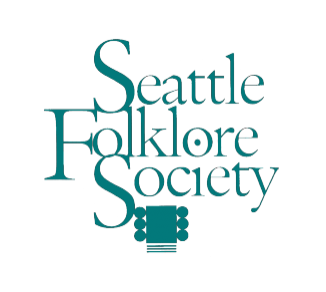 February Folklore Society Events
7:30 – 10 PM, Saturdays at Phinney Center Concert Hall
Brick Building, 6532 Phinney Ave N, Seattle
February 4: Seán Gavin & Johnny B Connolly
Seán Gavin is one of the most highly regarded Irish musicians of his generation. Johnny B Connolly is a Dublin-born accordionist whose exquisite playing has become a byword in traditional circles. 
February 11: Newberry & Verch
The roots of the Missouri Ozarks meet the Canadian Ottawa Valley with tunes and songs from Joe Newberry (banjo, guitar) and master fiddler and stepdancer April Verch.
Click the title links to learn more and for ticket information.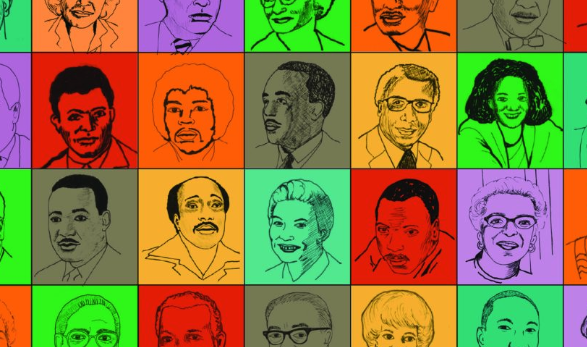 From the Ground Up: Black Architects and Designers
February 4 – April 30, Museum of History & Industry, 860 Terry Ave N, Seattle
Originally created by the Museum of Science & Industry, Chicago, with a local addition by curatorial consultant Hasaan Kirkland and co-developed with the Black Heritage Society of Washington State. The following programs are presented in conjunction with this exhibit celebrating the enduring innovation and impact of Black architects across the United States.
Building with Purpose: Black Architects and Community Agency
Saturday, February 11, 11 AM – 1 PM, MOHAI
Join a discussion with architects, cultural place-makers, and artists as they envision intentional and equitable development that is shaping our evolving communities. Presented in partnership with the Black Heritage Society of Washington State (BHS).
History Café: Paying Tribute to Seattle's Black Landmarks and their Namesakes
Wednesday, February 15, 6:30 – 8 PM, MOHAI and Streaming
Historian Mary Henry discusses her new book, Tributes: Black People Whose Names Grace Seattle Sites. Learn about the lives of the many Black figures whose names are found on street signs, parks, concert halls and more. History Café is produced as a partnership between HistoryLink and MOHAI.
Designing with Intention: Three Generations of Black Architects
Tuesday, February 28, 7 – 8:30 PM, MOHAI
In the historically white–dominated field of architecture, Black architects have created some of Seattle's most important landmarks and continue to change the industry. Their work is grounded in guiding principles of community-centered design and empowering underserved communities.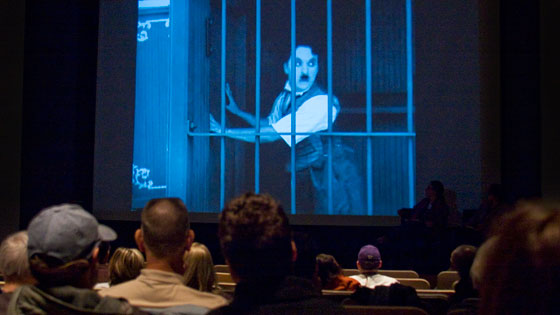 Meet Me at the Movies
February Theme: People & Places of the Pacific Northwest
Thursday, February 16, 11 AM – 12 PM
Frank Buxton Auditorium, Bainbridge Island Museum of Art, 550 Winslow Way E
Presented by BIMA and the Frye Art Museum
An interactive film program that celebrates the wonder of film and its ability to connect us with life's experiences and imagination. Designed for people with memory loss and their care partners, this program can be enjoyed by all adults. Theme-based clips from classic and contemporary films are shown, followed by facilitated audience discussion. Email with any questions.
Umoja (Unity): Sustaining African Cultural Arts
Thursday, February 16, 6 – 7 PM, Presented by Humanities Washington
inxplore the depth and significance of African culture, from its communal philosophies to its lively song and dance. In this interactive talk—part presentation and part performance—artist Afua Kouyaté shares pieces of African culture and folkloric traditions. Click here to learn more and for streaming link.
Unless indicated, events are free and held at GSC.
525 N. 85th Street, Seattle
AARP Tax Assistance
Fridays through April 7, 9 AM – 4 PM
Once you have compiled all the necessary paperwork to complete your return, call 206-297-0875 to schedule an appointment with the AARP volunteer tax preparers. While this service is free (such a bargain!), donations to the GSC are appreciated. By appointment.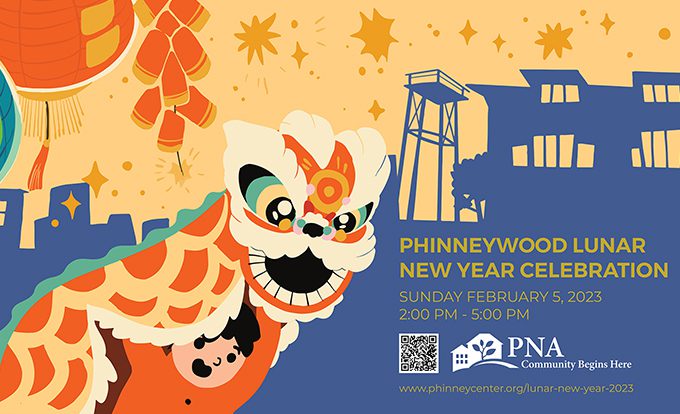 PhinneyWood Lunar New Year Celebration
Sunday, February 5, 2 – 5 PM, Phinney Center, 6532 Phinney Ave N, Seattle
An inclusive and diverse new event for North Seattle that honors the traditions of the Asian cultures that celebrate the Lunar New Year and supports local Asian-led businesses and organizations. The current PhinneyWood Lunar New Year plans include: Lantern making at the Phinney Center from 2 to 4 PM; LQ Lion Dance performance at 3:30 PM; Seattle Kokon Taiko performance at 4:30 PM. Click here for more information or to volunteer.
Valentine's Day Card Making Workshop
Wednesday, February 8, 10:30 AM – 12 PM; $5 PNA Members/$7 Public
Everyone loves receiving a handmade Valentine's Day card! All supplies will be provided in this open workshop where you can follow some provided templates, or harness what is available to express your own style. Call to register, 206-297-0875. Maximum 10 participants.
CPR/First Aid/HIV Certification
Saturday, February 11, 9 AM – 12 PM, Phinney Center Blue Building, Room 7
$50 PNA Members/$60 Public
Learn first aid, infant, child, and adult CPR, HIV and blood-borne pathogens, with a focus on injury prevention and safety. Taught by Ken Norris, a 26-year veteran of the Seattle Fire Department who has taught CPR for 25 years. Modified to meet COVID-19 safety requirements. Certificates issued at the end of class. Click here to register or call 206-783-2244.
Valentine's Day Concert with Folk Voice Band
Tuesday, February 14, 11 AM – 12 PM
The Folk Voice Band returns to the GSC help celebrate Valentine's Day in style! Expect lively songs from around the world and come ready to have fun. Call to register, 206-297-0875.
Seniors and Equitable Climate Policies Discussion
Wednesday, February 15, 1 – 2 PM
A conversation about housing, climate, energy efficiency, and new clean energy technologies that can improve our homes. Share your challenges and concerns as we explore equitable policies for reducing emissions in our homes. Click here for more details. Call to register, 206-297-0875.
Medicare Assistance
Thursday, February 23, 12:30 – 3:45 PM
Part of the insurance commissioner's consumer protection services, Statewide Health Insurance Benefit Advisors (SHIBA) provides free, unbiased, and confidential assistance with Medicare and health care choices. Contact the Greenwood Senior Center to sign up for a free Medicare counseling session with a certified SHIBA volunteer.Call to register, 206-297-0875.
Tech Programs Taught by Bridget of GentleTechHelp.com
These programs will not be recorded. Notes will be emailed to registrants after the session. Please click the title links to register.
iPhone Magic
Wednesday, February 1, 2 – 3 PM
Get information about earthquakes, power outages and transportation systems with this overview of apps.
Explore YouTube
Wednesday, February 8, 2 – 3 PM
Discover YouTube videos! Learn how to save, share and more!
Digital Transition Plan
Wednesday, February 15, 2 – 3 PM
Learn to create a transition plan for electronic assets, making it easier for family to handle photos, passwords and devices.
Explore Zoom
Wednesday, February 22, 2 – 3 PM
Go beyond Zoom and learn how to host, use visual effects, add backgrounds and more.
Trees of the West: An Artist's Guide with Molly Hashimoto
Wednesday, February 1, 6:30 – 7:30 PM
Author and artist Molly Hashimoto pays homage to 46 of the West's iconic trees in her latest book, Trees of the West. She will discuss the variety of media she uses to capture the essence of each species, share natural histories and art tips to allow you to identify and capture the glory of trees on your next hike. Click here to register.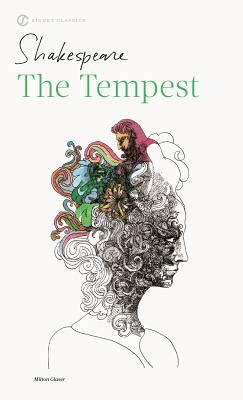 Shakespeare: The Tempest
Fridays, 10:30 AM – 12:30 PM, February 3 & February 17
Theatre director and Shakespeare scholar Leah Adcock-Starr will facilitate the discussion and share her insights into William Shakespeare's The Tempest. Click here to learn more and to register.
Great Books Discussion Group
Tuesday, February 7, 6:30 – 8 PM
A lively discussion about great books. The only requirement to participate is that you have read the material under discussion. This month it is Six Characters in Search of an Author by Luigi Pirandello. Find the reading in various formats in the library catalog and online via Project Gutenberg. Click here to register.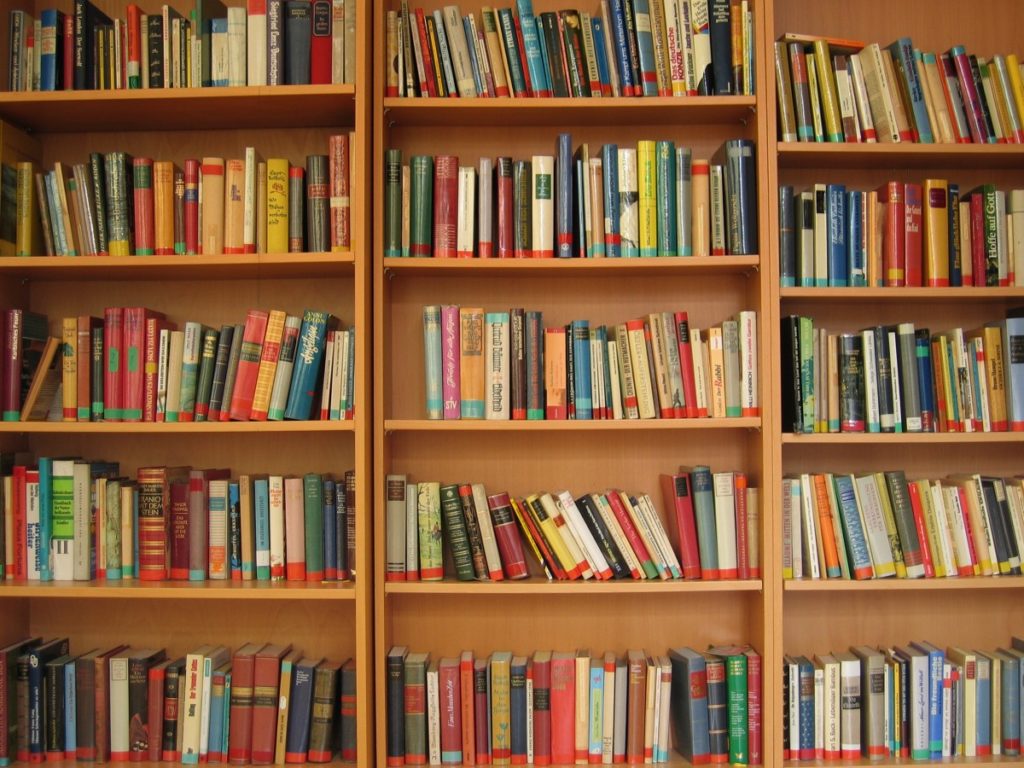 First Tuesday Book Group
Tuesday, February 7, 7 – 8 PM
New members are always welcome! The reading list for 2022–2023 is here. Please register.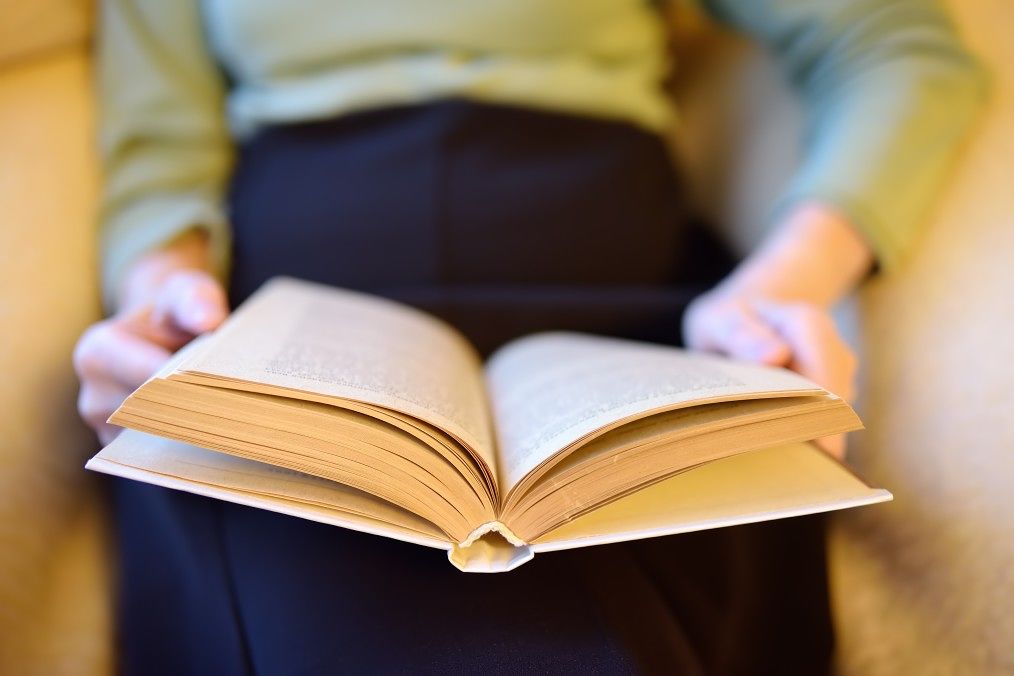 Aging Well Learning Community
Saturday, February 11, 10:15 AM – 12:30 PM
An open-learning community dedicated to aging well with consciousness, courage and contribution. You do not need to have read the book to participate in the discussion. New members always welcome. Click here to learn more and to register.
Feb. 18: The Old Man and the Sea by Ernest Hemingway
March 18: The Inner Work of Age: Shifting from Role to Soul by Connie Zweig
April 15: Live Long and. . . What I Learned Along the Way by William Shatner
Silver Kite Community Arts: Capturing a Moment with Memoir
Monday, February 13, 1:30 – 2:30 PM
An interactive creative non-fiction writing workshop facilitated by instructor Pearl Klein. You will reminisce to help capture a moment in Memoir. SilverKite Community Arts offers their stimulating creative engagement opportunities and social connection free to KCLS patrons. Visit the KCLS Events page and search for SilverKite for more of their offerings. Register at silverkite.us/kcls. In the "Guest Area," enter KCLS2020 for the password. Visit their website for schedules and to learn more.
Listen to Your Gut
Tuesday, February 21, 6:30 – 7:30 PM
Do you suffer from bloating, reflux or abdominal pain? Discuss why the gut is so important, explore common gut ailments and reflect on what your gut may be telling you. Learn how to be more in tune and make better choices. Click here to register.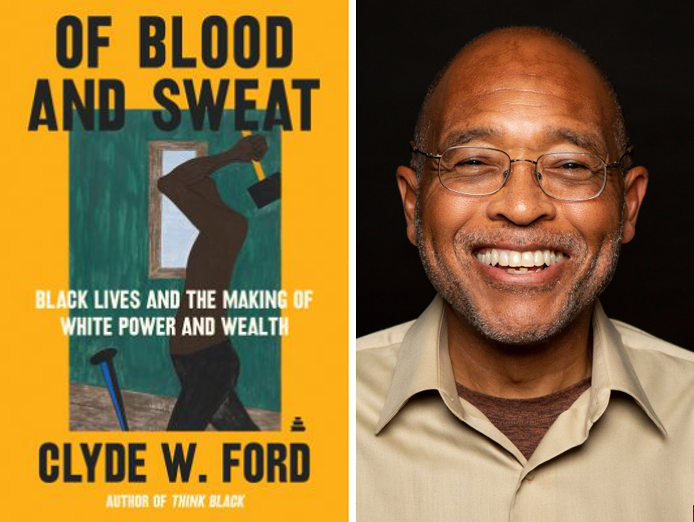 Author Voices: Clyde W. Ford
Wednesday, February 22, 7:30 – 8:30 PM
In honor of Black History Month, join a discussion with the author of Of Blood and Sweat: Black Lives and the Making of White Power and Wealth. As Ford reveals, in tracing the history of almost any major American institution of power and wealth you'll find it was created by Black Americans, or created to control them. Click here to learn more and register.
NEST Special Events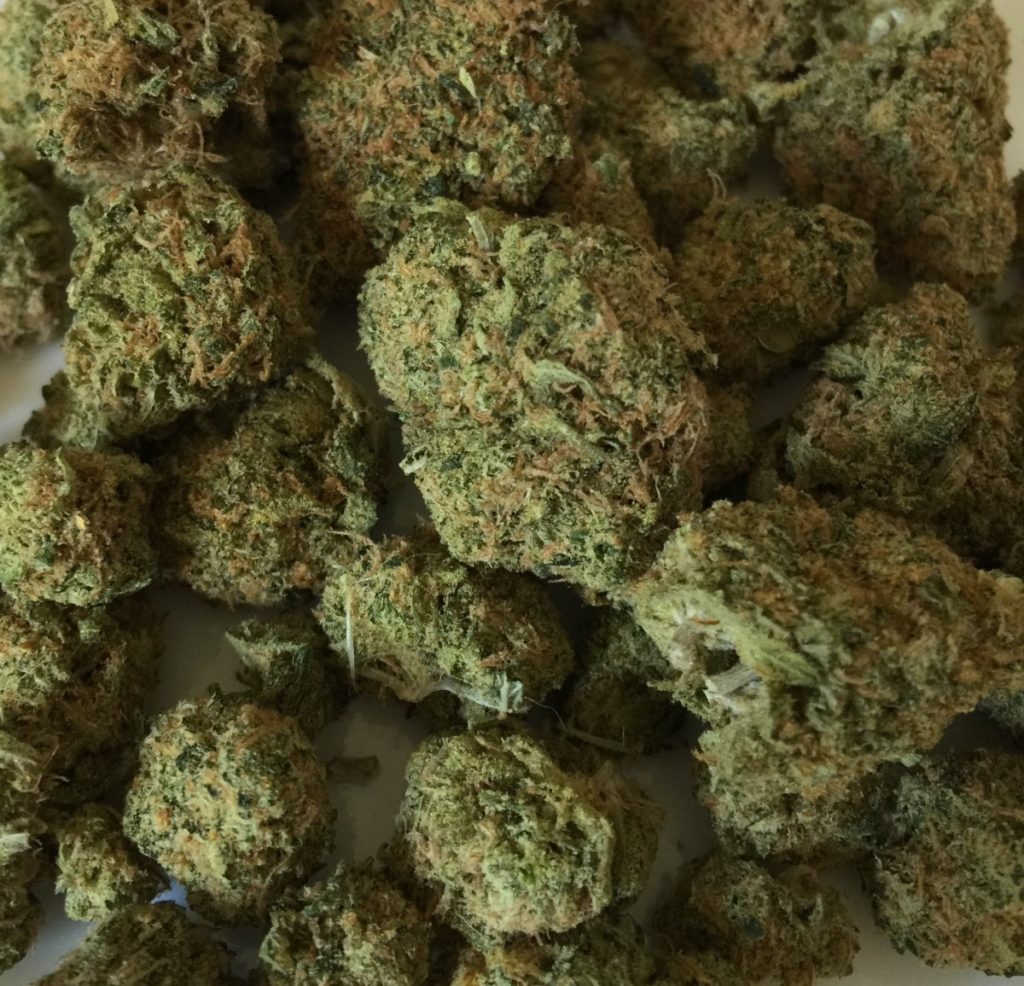 Cannabis and Aging
Monday, February 6, 2 – 3 PM; Lux Pot Shop, 10333 Lake City Way NE, Seattle
A presentation about cannabis-based sleep and pain products. Shop staff will discuss various forms of consumption, why it's preferred, and how to try something new at a small dose. There will be time for questions and shopping. Space is limited. Click here to register.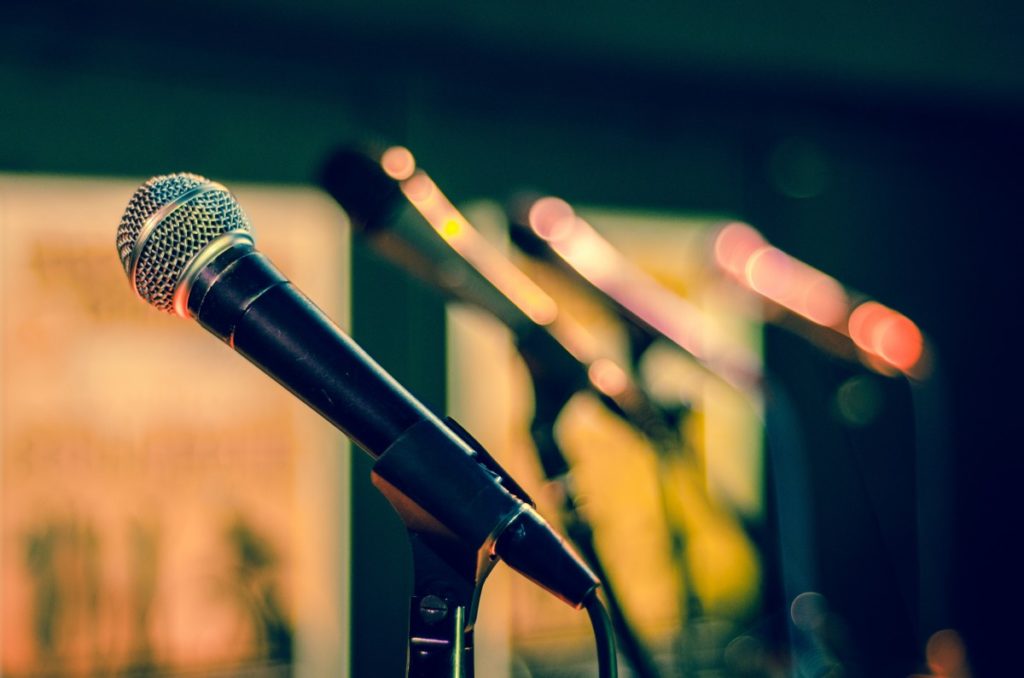 A Little Love, A Little Concert for NEST's Valentine's Anniversary
Saturday, February 11, 2 – 3 PM, Wedgwood Presbyterian Sanctuary
8008 35th Ave NE, Seattle
Classical opera music, musical theater, and art songs featuring local artists Ksenia Popova, Glenda Williams, and Michael Drumheller. Click here for more details.
Discussing the Undiscussables: Hard Topics with Empathy, Honesty and Connection
Monday, February 13, 2 – 3 PM, NEST Office, 8008 35th Ave NE, Fireside Room, Seattle
Rebecca Crichton will explore and discuss many topics that may be challenging, frightening, and hard to talk about with others. Click here to learn more and to register.
On-going Events & Programs
Alzheimer's Café at The Memory Hub
Monthly, Second Tuesdays, 2:30 – 4 PM
1021 Columbia St., Seattle
A unique opportunity for people living with dementia, their care partners, family, and friends to enjoy companionship, live music, and fun in a relaxed environment. Pre-registration required. Click the date to register. For more information, email or call Mary Jane Knecht, 206-432-8265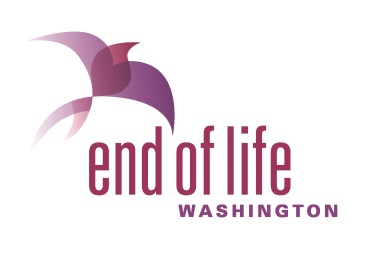 End of Life Ready Planning Sessions
Wednesday, February 8, 12 – 1 PM
Wednesday, February 22, 6:30 – 7:30 PM
Review how to fill out and document a set of Advance Directives, how to choose a Health Care Agent if you can't speak for yourself, and what choices are legal and accessible to die on your terms in Washington State. Presented by End of Life Washington. Click the dates to register. To learn more, click here.
Elderwise Day Program
Located at The Memory Hub, 1021 Columbia St., Seattle
As they continue to take precautions to help keep staff and participants safe, Elderwise is appreciating the opportunities offered by being at the Memory Hub. In Maude's Garden, just outside the program room door, participants get the chance to explore the sights and scents of the sensory garden and enjoy a snack under the inviting shade of the arborvitae. For information on current availability or to be added to their waiting list, please email. Elderwise is also looking for part-time employees and volunteers to help make a difference in the lives of seniors living with dementia and their caregivers. Click here to learn more.

Ongoing NEST Classes Open to the Public
Northeast Seattle Together (NEST) is a non-profit grassroots community based on the nation"virtual village model." Click here for their current newsletter and events. Call 206-525-6378 or email with questions.
Moving with Greater Ease: Feldenkrais – Tuesdays, 11 AM – Noon
Gentle movements to help students move with increased comfort, flexibility, and balance.New participants, please call 206-525-6378 or email.
Morning Walking Group — Wednesdays, 11 AM – 12 PM
45-minute walks through Magnuson Park. Meets in parking lot E4 at the north end of Lake Shore Drive NE.
Mind, Body, Spirit, Healing Community Qi Gong — Wednesdays, 12 – 1 PM
In this virtual class, deeply relax and practice self-healing meditations in still (internal) and moving (external) forms. Call 206-525-6378 or email to register.

Low Vision Support Group – Second Thursdays, 2 – 3 PM
NEST Office, 8008 35th Ave NE, Fireside Room. Share resources and coping strategies.

Pickleball — Fridays
Beginner/Novice: 11 AM – 1 PM; Intermediate/Advanced: 1 – 3 PM
Wedgwood Presbyterian Pickleball Court, 8008 35th Ave NE (parking lot). Weather dependent.
The Gathering Place: In-Person & Virtual
An early stage memory loss enrichment program
Virtual: Tuesdays, 1 – 3 PM
In-Person: Thursdays, 1 – 4 PM, Greenwood Senior Center, 525 N 85th Street, Seattle
A weekly enrichment program for people with mild cognitive impairment (MCI) or early stage memory loss (ESML). Not a drop-in group but an ongoing commitment limited to 8 participants. Virtual: $20 per session; In-person: $40 per session. Some scholarships available. For more information, email or call Carin Mack, MSW, 206-230-0166.
Wallingford Senior Center
Wallingford Senior Center is offering an extensive selection of both Zoom and in-person programs. Click here for details. Email with questions.

Humanities Washington Programs
Humanities Washington holds events and programs led by cultural experts, scholars, and storytellers, who discuss everything from Washington State history to philosophy to current social issues. Click here for their current calendar and to learn more.
Seattle Public Library Arts Access
Two free services for streaming videos available: Kanopy and Access. All you need is a library card. You can get one now, for digital access, at spl.org. On Kanopy you can stream 5 free programs a month. Access is unlimited streaming.
Silver Kite Community Arts
SilverKite is teaming with the local library systems to offer online intergenerational arts workshops, talks, social hours, and performances for the community. Visit their website for schedules and to learn more.