In-Person Offerings at Greenwood Senior Center
525 N. 85th Street, Seattle
Unless indicated, events are free. Call to register: 206-297-0875.
Medicare Assistance
Thursdays, May 26, June 23, July 28, 12:30 – 3:45 PM
Contact the Greenwood Senior Center to sign up for a free Medicare counseling session with a certified SHIBA volunteer.
GSC Online Book Discussion Group
First Tuesdays, June 7, July 5, 1:30 – 3 PM
In-depth discussions about interesting and challenging literature. They do not have copies to lend, but only choose readily available books, currently in paperback. Please have read book if attending. Email to get the book list and register for this free group.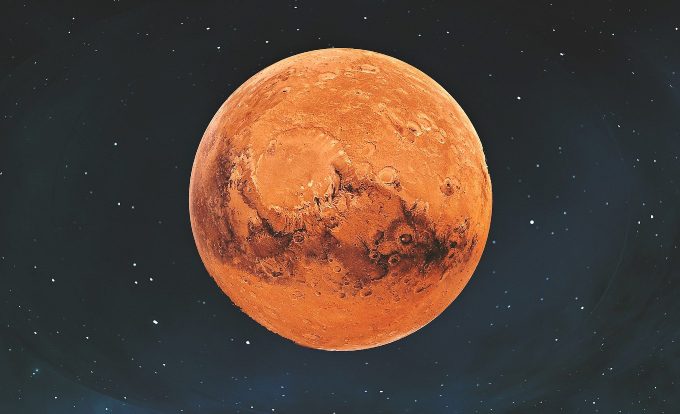 Why Mars?
Wednesday, May 11, 1 – 2 PM
Hear the history of the exploration of Mars from the Mariners of the 1960s to the current Perseverance rover. Learn how the planet lost the atmosphere and became the dusty ball of today. What does the future hold for human exploration?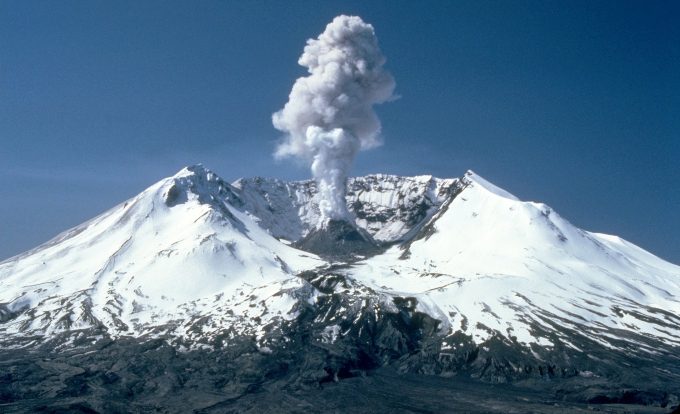 After the Blast: Mount St. Helens 40 Years Later
Wednesday, May 18, 1 – 2 PM
On May 18, 1980, Mount St. Helens erupted, killing 57 people and causing hundreds of square miles of destruction. Eric Wagner explores not just the surprising ways plants and animals survived the eruption, but also the complex roles that people have played, all while showing how fascinating Mount St. Helens still is 40 years after the blast. Call or email to register for this free talk.
Unless indicated, events are free. Click here for their current newsletter.
Call 206-525-6378 or click here to register for all events.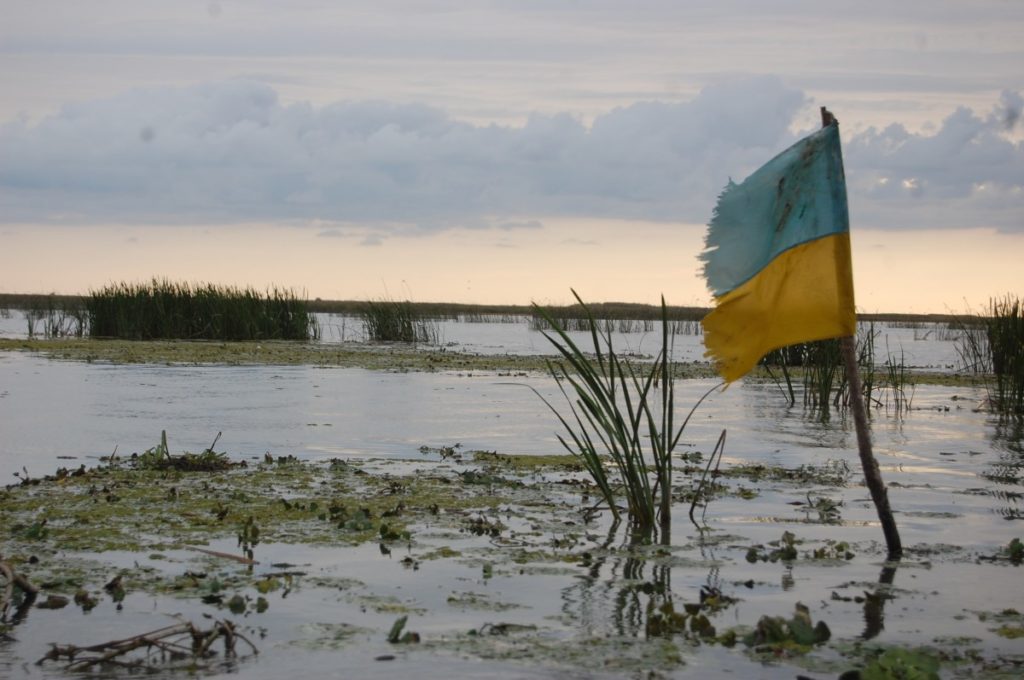 Russian-Ukraine War
Monday, May 9, 3 – 4 PM, Fireside Room
Join founder and Executive Director of the Ukrainian Community Center of Washington, Oleg Pynda, for a discussion on the RussianUkraine conflict and the ongoing crisis.
High Tea: Dementia 101 – Tidbits, Tips and Tricks
Wednesday, May 18, 2 – 3 PM, Fireside Room
Shawna Brown's presentation will define dementia, discuss the main types and stages of dementia, as well as offer some tips and tricks for caring for those with dementia. Shawna has spent over sixteen years supporting seniors and their families as a professional in the senior care industry.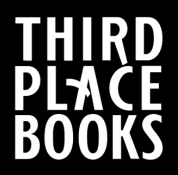 Hot Picks for Summer Reads
Thursday, May 19, 3:30 – 4:30 PM, Third Place Books Ravenna, 6504 20th Ave NE
Mark Bonney, Assistant Manager and bookseller extraordinaire, will talk about the Third Place staff's favorite and hottest books for your summer reading pleasure. Attendees are welcome to bring a list of their top five fiction or nonfiction reads of the last year to share.
Pioneers in Aging
Mondays in May, 12 – 1 PM
To celebrate Older Americans Month in May, KCLS is welcoming these authors to their Monday "lunch n'learn" virtual author series. We are especially looking forward to NWCCA board member Gloria Burgess's presentation and are proud to be one of the organizations sponsoring this series. Sponsored by KCLS Foundation and in partnership with the Frye Art Museum, Aging Wisdom, Northwest Center for Creative Aging, Era Living and the UW Memory and Brain Wellness Center. Click each title to learn more and to register.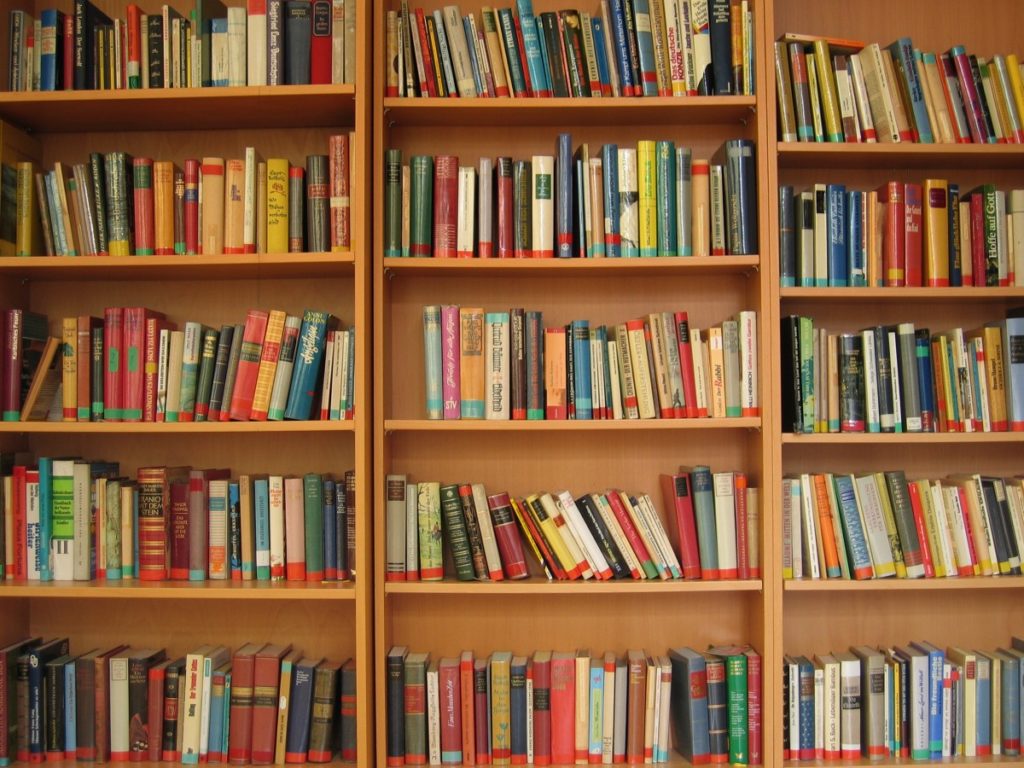 First Tuesday Book Group
Tuesday, May 3, 10 AM – 12 PM
The reading list for the group is here. New members are always welcome.
Please register. You will be sent a Zoom link.
Great Books Discussion Group
Tuesday, May 3, 6:30 – 8 PM
Visitors are welcome to this monthly group. The only requirement is to have read the material under discussion. Complete booklist and dates can be found here. Registration closes at 4:30 PM the day of program and a Zoom link will be sent by 5:30 PM. Click here to register.
Questions About Medicare?
Wednesdays, May 4 & May 18, 12 – 4 PM
The Statewide Health Insurance Benefits Advisors (SHIBA) is a free, unbiased and confidential counseling service of the Washington State Office of the Insurance Commissioners (OIC). SHIBA's trained and impartial volunteers are available to assist consumers with their Medicare-related questions. Make an appointment online for a one-hour session that will be conducted over the phone.
Artwork Discussion with Frye Museum
Saturday, May 7, 1 – 2 PM
An open-ended artwork discussion led by an educator from Frye Art Museum. Create a personal connection with the artworks while building a community with each other.
Click here to register by 9 AM on Friday, May 6.
SilverKite Arts: Memoir Writing
Monday, May 9, 1:30 –2:30 PM
Engage in reminiscence activities and memoir writing exercises. Learn some basic strategies on how to write and structure a memoir. SilverKite Community Arts provides stimulating creative engagement opportunities and social connection, offered free for KCLS patrons. Visit the KCLS Events page and search for SilverKite for more of their offerings.
Register at silverkite.us/kcls.In the "Guest Area," enter KCLS2020 for the password.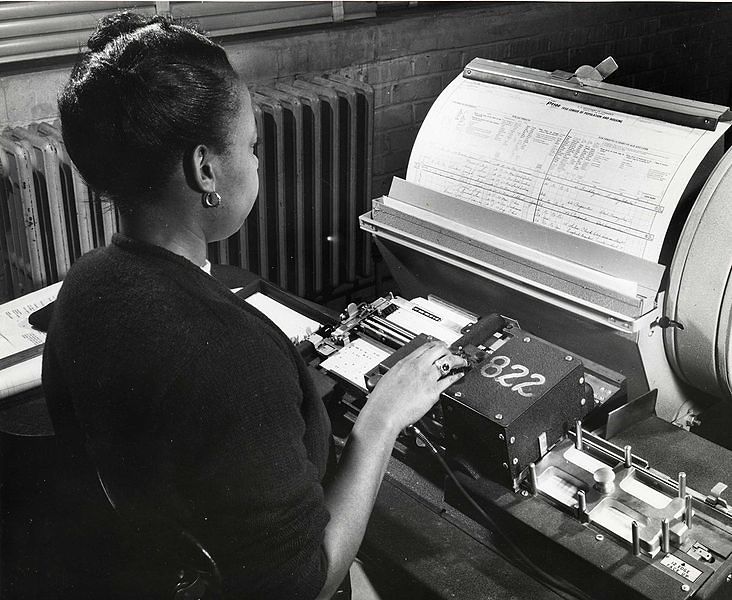 Making Sense of the U.S. Census Records: Welcome 1950 Census!
Tuesday, May 10, 6:30 – 7:30 PM
According to the "72-Year Rule," the National Archives releases census records to the general public 72 years after Census Day. Genealogist and researcher Janice Lovelace will discuss the unique qualities of the 1950 Census and what we can learn from the data of the U.S. Censuses from 1790-1950. An in-depth look at the value of census data, special census schedules and how to analyze the information. Please register. You will be sent the Zoom link within 24 hours of the program.

Intellectual Freedom, Libraries and You
Wednesday, May 18, 6:30 – 7:30 PM
Who gets to decide what you are allowed to think? What is intellectual freedom? The library is your advocate. Join Deborah Caldwell-Stone, Director of the American Library Association Office of Intellectual Freedom, for a discussion on the trends of challenging and banning books, locally and nationally. Your right to read is a constitutional right. Please register. You will be emailed a link no later than one hour before the program start time.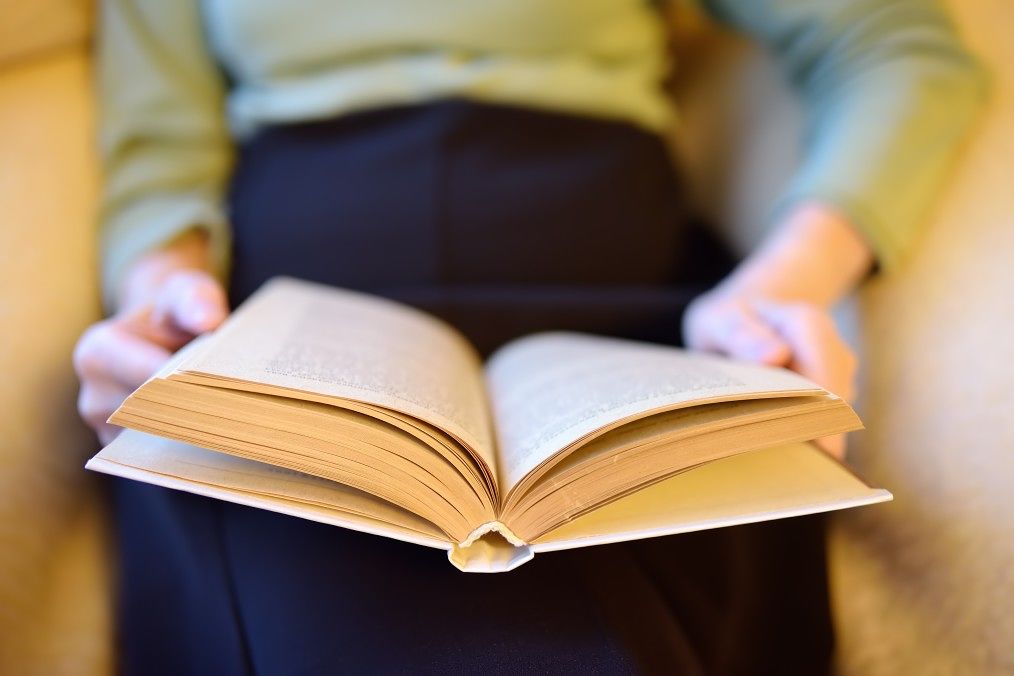 Aging Well Learning Community
Saturday, May 21, 10:15 AM – 12:30 PM
Dedicated to aging well with consciousness, courage and contribution, this open-learning community meets on the third Saturday of the month. Enjoy nonfiction and fiction books, films and other arts as catalysts for reflection and conversation. Please register by 12 PM the day before the discussion. New participants always welcome.
May 21: The Happiness Project: Or, Why I Spent a Year Trying to Sing in the Morning, Clean My Closets, Fight Right, Read Aristotle, and Generally Have More Fun by Gretchen Rubin
June 18: All the Lonely People by Mike Gayle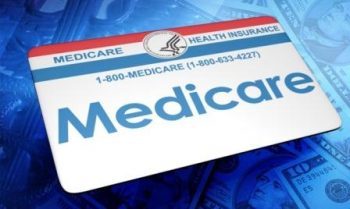 Medicare Made Clear
Tuesday, May 24, 6:30 – 7:30 PM
An overview of the different parts of Medicare, what they cover and how they work. There will be a discussion of the different ways you can receive your benefits, including the pros and cons of each and approximate costs. Enrollment and eligibility guidelines will also be covered. The goal of the meeting is to provide useful information that will put you in a better position to make an informed decision on your Medicare coverage. Click here to register. You will receive a confirmation email with info about joining the webinar.
Virtual (and some live) Offerings in the Larger Community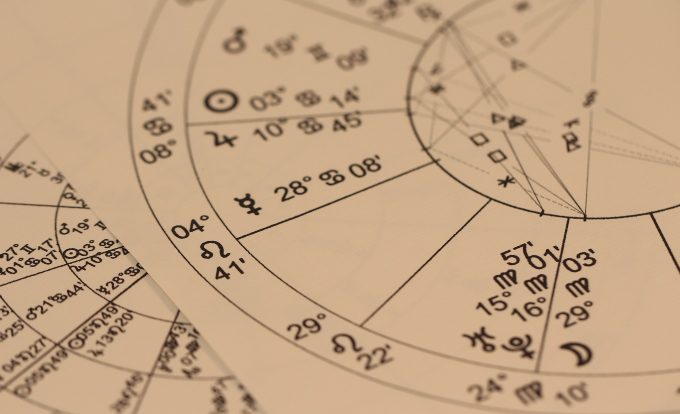 Astrology: An Ancient Healing Tool for Modern Stress
Fridays, April 22 & 29, May 6, 1 – 2 PM, offered by Greenwood Senior Center
The planets can inform all kinds of choices from love to health, jobs to places to live. Instructor Ariele Huff will lead three one-hour sessions on how to get your astrological chart and how to begin understanding and interpreting it. Email Ariel to register for this free program.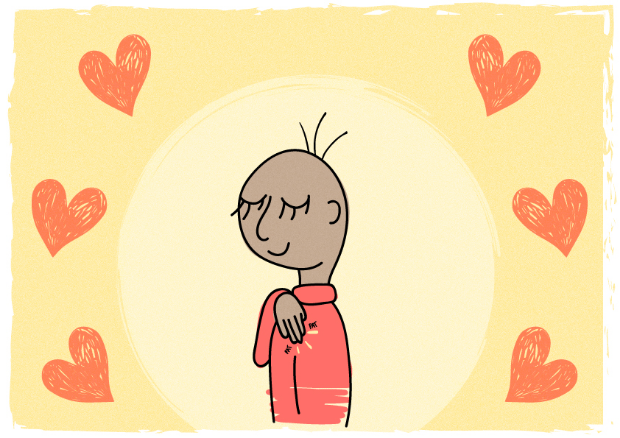 Compassionate Listening Online Workshops with Susan Partnow
Click on the program titles to learn more. Click here for more Compassionate Listening workshops.
Self-Compassion: The Jewel at the Center of Being: Thursdays, May 12 & 19, 11 AM – 1:30 PM
Learn skills, engage in self reflection and enjoy some rich time for self-nurturing and spirit raising. You will have a chance to connect deeply with the other participants in small breakout groups. (Limited to 24 participants)Taste of Compassionate Listening: Wed., May 1, 11 AM – 1:30 PM
At this interactive online session, you'll get an overview of the model and core practices, along with a brief experiential dive into the practice of Compassionate Listening. 
Look Again: Early Stage Memory Loss Guided Art
First Fridays: May 6, 10 – 11 AM, Bainbridge Island Museum of Art, 550 Winslow Way E
These facilitated art discussion for individuals living with early-stage memory loss and their care partners has returned to meeting in-person at the museum. To confirm, check their website.
Seattle Arts & Lectures Presents: Local Voices
Monday, May 9, 7 PM, Hugo House & streaming
1634 11th Avenue, Seattle
Locally acclaimed novelists, poets, essayists, and storytellers come together to read from their own works-in-progress, and inspire the same craft and performance skills they teach in the classroom. Click here to learn more.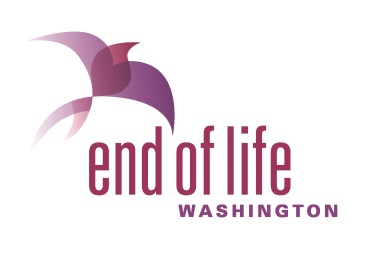 End of Life Ready: An Introduction to Advance Planning & Your End-of-Life Options
Tuesday, May 11, 10:30 – 11:30 AM and Wednesday, May 25, 6:30 – 7:30 PM
Presented by End of Life Washington
These Zoom presentations/Q&A sessions will review how to prepare and complete an Advance Directive, how to choose a Health Care Agent if you can't speak for yourself, and what choices are legal and accessible to die on your terms in Washington State. Click here to learn more. Click the date links to register for these free programs.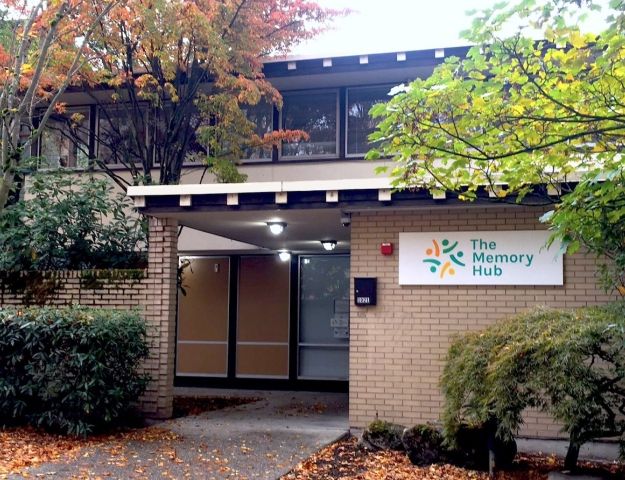 Memory Loss: A Guide to Next Steps
Monthly on Thursdays, May 12, June 9, 2 – 3:30 PM
The Memory Hub, 1021 Columbia Street, Seattle
Have you recently been diagnosed with mild cognitive impairment or dementia? In this online intro session, get your questions answered by an expert panel and receive a copy of their Living with Memory Loss handbook. Register two days before the program you would like to attend. Email Marigrace Becker with questions.
Volunteer & Employment Opportunities at Elderwise
Do you resonate with the Elderwise artistic Spirit-Centered Care® approach? They currently have multiple volunteer and employment opportunities in their adult day program, which just opened in the Memory Hub, along with their Outreach and online programs. Visit their website for more information or email to learn more and explore setting up a visit to their programs.
AARP Washington
Click the title links to learn more and register for these free events. For more offerings, click here.
Smart Driver Virtual Course WA
May 10, 12 & 19, 10 AM – 12 PM
The nation's first refresher course specifically designed for drivers age 50 and older. Drivers may benefit from a discount on their auto insurance premium upon completing the course.
Operation Protect Veterans
Tues., May 17, 10 – 11 AM and Thurs., May 19, 7 – 8 PM
AARP research found that 16% of veterans have lost money to scammers, compared to only 8% of the non-military public. Learn about the top fraud and scams that are likely to target veterans and their guaranteed benefits. Get information on how to safeguard and what to do if you or someone you know has been a victim.
Fraud Watch: Questions about Cyber-Crime Fraud
Friday, May 20, 10:30 – 11:15 AM
Wondering how you can stay safe online? Join a live Q&A session to learn how you can protect your digital identity online. Topics include password and online banking security, phishing, robocalls, romance, IRS scams and more.
Humanities Washington Talk — Atomic Washington: Our Nuclear Past, Present & Future
Friday, May 13, 2 PM
Washington State's role in the nuclear era ranges far beyond the construction, operation, and ongoing cleanup of the Hanford nuclear reservation. It has two operating nuclear reactors, one of which provides us with ten percent of our electricity. Radioactive substances are used in our state to cure diseases, build airplanes, detect pollutants, and power smoke detectors. Further, Naval Base Kitsap has the largest stockpile of nuclear weapons deployed anywhere in the country.
Click here to learn more and to register. For a complete list of upcoming Speakers Bureau programs, click here.
RetireMeet America 2022
Saturday, May 14, 8 AM – 3 PM, Meydenbauer Center or Virtual
11100 NE 6th Street, Bellevue
NWCCA ED Rebecca Crichton is looking forward to being one of the speakers at this event at which you will be able to learn from experienced professionals on Retirement Income, Social Security, Investing, Medicare, Estate Planning, Housing and more. Other speakers include Tom & Don of Talking Real Money and Apollo Lepescu on the future of investing. For a detailed schedule and in-person ticket cost, click here.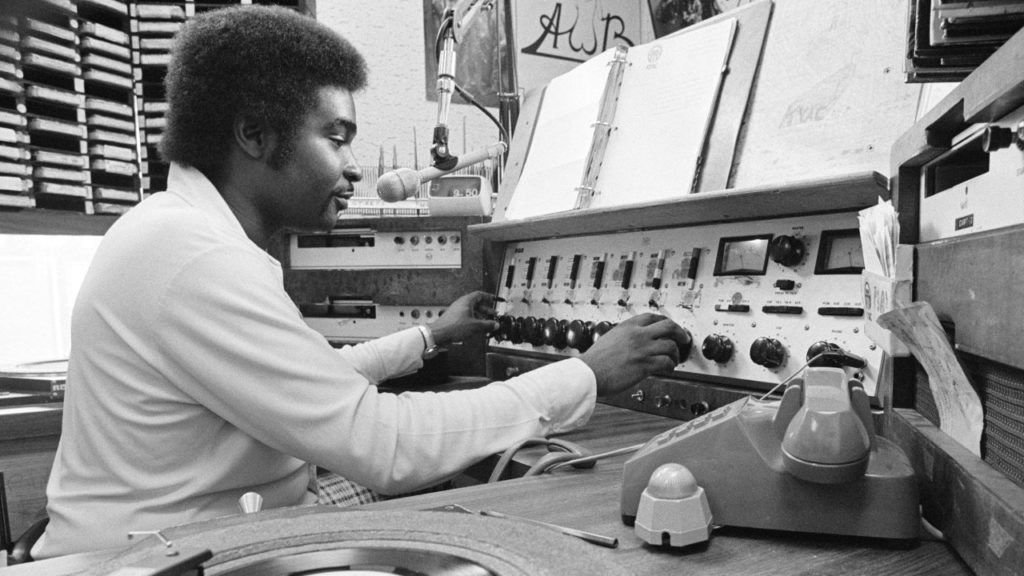 History Café: The Democratizing Power of Radio
Wednesday, May 18, 6:30 – 8 PM, MOHAI Gourmondo Café
Presented by MOHAI and HistoryLink
Since its inception, radio has been a powerful tool for information, entertainment, and public safety. This year marks the centennial of Washington's first licensed radio stations. Discuss some of the pivotal moments in Washington radio history, and explore the ways in which public broadcasting has helped underserved communities throughout our state. To learn more and to register for this free event, click here.
On-going Events & Programs
Experience Elderwise Virtually or In-Person
Elderwise Adult Day Program is now meeting in-person at the Memory Hub. If Zoom gatherings are for you, they have two free online communities that meet weekly. To register or for more information, please email.
MiniWise: Mondays, 11 AM – Noon
An hour of conversation, laughter, support, movement, and community.
ArtWise: Wednesdays, 2:30 – 3:30 PM
A different theme every week. Play with projects including watercolor, mandalas and collage while sharing your creations with one another.

Ongoing NEST Classes Open to the Public
Northeast Seattle Together (NEST) is a non-profit grassroots community based on the national "virtual village model."
Moving with Greater Ease: Feldenkrais – Tuesdays, 11 AM – Noon
Gentle movements to help students move with increased comfort, flexibility, and balance.New participants, please call 206-525-6378 or email.
Morning Walking Group – Wednesdays, 11 AM – Noon, Magnuson Park
Meditative, 45-minute walks. Meet in parking lot E4, north end of Lake Shore Drive NE.
Mind, Body, Spirit, Healing Community: Qigong – Thursdays, Noon – 1 PM
Practice self-healing meditations in still (internal) and moving (external) forms.Virtual class, click here to join. Meeting ID: 936 5963 6795 Passcode: 015290
Low Vision Support Group – Second Thursdays, 2 – 3 PM
NEST Office, 8008 35th Ave NE, Fireside Room. Share resources and coping strategies.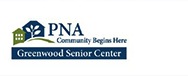 Ongoing from Greenwood Senior Center
Understanding Happiness
Wednesdays, 10 – 11:30 AM
There is excellent research on the subject of happiness. This group explores how to act on this research and create happier lives. The focus will be on congenial conversation and the importance of relationships and community. Email Cecile Andrews for more information on this free program.
Seniors Living Alone Group
Wednesdays, 11 AM – 12 PM
After the age of 65, many older adults are living alone. New challenges and issues can arise that we may be uncertain how to handle. Come to share experiences and thoughts. Email socialwkr@comcast.net to sign up.
The Gathering Place: In-Person & Virtual
Virtual Tuesdays, 1 – 3 PM
In-Person Thursdays, 1 – 4 PM, Greenwood Senior Center, 525 N 85th Street, Seattle
A weekly enrichment program for people with mild cognitive impairment (MCI) or early stage memory loss (ESML). Not a drop-in group but an ongoing commitment limited to 8 participants. Virtual: $20 per session; In-person: $40 per session. Some scholarships available. For more information, email or call Carin Mack, MSW, 206-230-0166.
Click here for a flyer about additional Greenwood Senior Center Virtual Support Groups.
Wallingford Senior Center
Wallingford Senior Center is offering both Zoom and in-person programs. Click here for details. Email with questions.

Humanities Washington Programs
Humanities Washington holds events and programs led by cultural experts, scholars, and storytellers, who discuss everything from Washington State history to philosophy to current social issues. Click here for their current calendar and to learn more.
Seattle Public Library Arts Access
Two free services for streaming videos available: Kanopy and Access All you need is a library card. You can get one now, for digital access, at spl.org. On Kanopy you can stream 5 free programs a month. Access is unlimited streaming.
Silver Kite Community Arts
SilverKite is teaming with the local library systems to offer online intergenerational arts workshops, talks, social hours, and performances for the community. Visit their website for schedules and to learn more.